Username Daly88
Email dalymartins414@gmail.com
Name Daly Martins
Looking for Male
Age 30 y.o.
Country United States
City Texas
Here for Serious Relationship
Marital status Single
Sexual Orientation Straight
Children I want children
Ethnicity White
Religion Christian
Body Type Fit
Education High School
Occupation Buy and sell of Antiques goods and fabrics
Description
It's good to be me
IP address 197.210.85.210 – Nigeria
---
Username Luda95
Email soloveykar@gmail.com
Age 26 y.o.
Here for Friendship, Serious Relationship, Marriage
Looking for Male
My match's age from 19 to 86
Location Alanya, Antalya, Turkey
Marital status single
Children no children
Sexual Orientation Straight
Ethnicity mixed
Religion Christian
IP address 154.49.100.186 – proxy
---
Username Sharonscott
Email Sharonscott156@yahoo.com
Name Sharon Scott
Looking for Both
Age 31 y.o.
Country United States
City Bakersfield
Here for Serious Relationship
Marital status Widowed
Sexual Orientation Straight
Children I have 1-2 children living with me
Ethnicity Native American
Religion Christian
Body Type Slim
Education Masters Degree
Occupation Beinssnrss
Description
I'm Sharon , I live in the California Bakersfield CA also I'm a new here looking for a serious relationship and serious friendship also with who can take a good care about me and son too I'm care love honest trust and believe in me always
IP address 107.150.23.234 – proxy
---
Username cherylove
Email cherylove547@gmail.com
Looking for Male
Age 29 y.o.
Country Norway
City oslo
Here for Romance, Serious Relationship, Marriage
Marital status Single
Sexual Orientation Straight
Children I don't have children
Ethnicity Mixed
Religion Christian
Body Type Slim
Education Bachelors Degree
Occupation blogger
Description
hi.. im Cheryl…..you can reach me on my email and we can take it from there ( cherylove547@gmail.com )
IP address 84.247.50.250 – proxy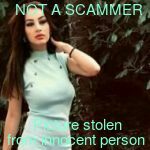 ---
Username Hbaby
Email Jmutawakilu@gmail.com
Looking for Male
Age 39 y.o.
Country United States
City Any
Here for Friendship, Romance, Serious Relationship, Marriage
Marital status Single
Sexual Orientation Straight
Children I don't have children
Ethnicity White
Religion Christian
Body Type Slim
Education Student
Occupation Hairdresser and makeup
Description
I am Musnat but you can call me Dolly here single and looking with no kids and i have never been married before. Talking about who i am.? I am Caring, honest, sincere, loyal trust and easy going woman. I love going to the beach, dancing, singing and also love cooking. Am very new to the site and i would like us to take the time and the opportunity to get to know each other better. So if you are also single and looking, you can get in contact with me on kik or gmail hangout.
IP address 45.152.180.76 – proxy
---
More emails of scammers
melissaaitken269@gmail.com
agyanteyorlando30@gmail.com
hiltonmorgan26@gmail.com
Angelinadurannnn@gmail.com
Marynsusan9@gmail.com
rhondag909@gmail.com
michealcopley17@gmail.com
jlemnitzer01@hotmail.com
This post was viewed 265 times