Real faces behind scams
As we keep telling, the pictures that scammers use are not their own. These pictures are stolen from innocent people who have nothing to do with scams. However, occasionally a scammer would place a fake profile with a stolen picture on our dating site, but use his REAL email for registration, the email address that is associated with his real Facebook or Badoo profile. We enter all registration emails in Badoo and Facebook search and discover quite a lot of real faces and names behind scams.
Below is our HALL OF SHAME. On the left is a stolen picture of innocent people they use on profile, that's whom they pretend to be. And on the right is their REAL UGLY MUG. 
When you see a double country, that means they are currently so-called "students" in these countries. They arrive there on student visas, but instead of studying they do the only thing they know how to do: SCAM. No matter where and why they end up in the world, they still SCAM.
And please don't ask why authorities do nothing about it. Nigeria and Ghana are not in jurisdiction of our western authorities, FBI cannot fly to Nigeria or Ghana and catch them. And their local authorities don't give a damn, they are corrupted and often receive their share from scams. The online scam money boosts West African economies more than their oil and gold do. The scam victims are on their own in this fight, authorities cannot help, nobody can help, all we can do is create the websites like this: share info, educate and prevent.
Elrazer Freeman, Nigeria / South Africa

 ⇒ 
Osaraw Promise, Nigeria / Cambodia

 ⇒ 
Prince Hardhaykneeyee, Nigeria

 ⇒ 
Sleek Smalls, Nigeria / Austria

 ⇒ 
Otunba Deway Owolabim, Nigeria / South Africa

 ⇒ 
Onyedikachi Akuta, Nigeria / Senegal

 ⇒ 
Afize Alfa, Nigeria / Malaysia

 ⇒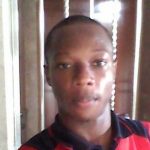 Redeemer Vikram Valorous, Ghana

 ⇒ 
Osofodunrin Adedayo, Nigeria

 ⇒ 
Kelvin Paul Ndubuisi, Nigeria

 ⇒ 
Orji Justice Uchenna, Nigeria

 ⇒ 
Godswill Chinedu Ikechukwu, Nigeria

 ⇒ 
Joseph Augunus, Nigeria / Turkey

 ⇒ 
Jordan Dodzi Banison Kumeko, Ghana

 ⇒ 
Valentine Chibuike Saviola Obioha, Nigeria

 ⇒ 
John Twistan, Nigeria / Italy

 ⇒ 
Olahammed, Nigeria / Malaysia

⇒ 
Prince Udo, Senegal / Nigeria

 ⇒ 
Adesanmi Kayode Alex, Nigeria

 ⇒ 
Meki Williams, Nigeria / France

 ⇒ 
Ojimi Ayomide Julius, Nigeria

 ⇒ 
Kameron Jibril Thomaz, Ghana

 ⇒ 
Obaseki Eferua Nkem, Nigeria / Turkey

 ⇒ 
Obaino Obinna, Nigeria / Senegal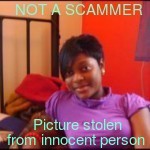 ⇒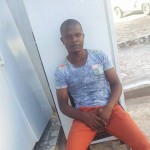 Ibeh Chidi, Nigeria / Malaysia

 ⇒ 
Ikejiofor John Ndubuisi, Nigeria

 ⇒ 
Osita Ekwem, Nigeria / Vietnam

 ⇒ 
Micheal Williams Okenwa, Ghana

 ⇒ 
unknown name, Nigeria / Turkey

 ⇒ 
‎Eman David Chukwdi, Nigeria

 ⇒ 
Cell, Nigeria / South Africa

 ⇒