Username GordonPerry
Email doctorgordonperry2022@gmail.com
Name Gordon Perry
Looking for Female
Age 58 y.o.
Country Yemen
City United State Of American
Here for Serious Relationship
Marital status Widowed
Sexual Orientation Straight
Children I have 1-2 children living elsewhere
Ethnicity Mixed
Religion Christian
Body Type Fit
Education PhD
Occupation Neurosurgeon Doctor
IP address 129.205.113.22 – Nigeria
---
Username Donald2
Email Pro.adonis2@gmail.com
Looking for Female
Age 61 y.o.
Country United States
City Tennessee
Here for Friendship, Serious Relationship
Marital status Widowed
Sexual Orientation Straight
Children I have 1-2 children living elsewhere
Ethnicity White
Religion Christian
Body Type Fit
Education Masters Degree
Occupation Medical doctor
Description
I'm easy going and have a great sense of humor
IP address 23.228.130.69 – proxy
---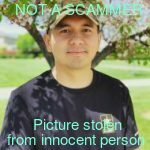 Username Kelvin119
Email bt39417@gmail.com
Looking for Female
Age 34 y.o.
Country United States
City Texas
Here for Serious Relationship, Marriage
Marital status Divorced
Sexual Orientation Straight
Children I have 1-2 children living with me
Ethnicity White
Religion Other
Body Type Average
Education Other
Occupation Military
IP address 105.112.154.153 – Nigeria
---
Username kluivertsam
Email kluivertsam190@gmail.com
Name Sam Kluivert
Looking for Female
Age 48 y.o.
Country Ireland
City amsterdam
Here for Marriage
Marital status Widowed
Sexual Orientation Straight
Children I have 1-2 children living elsewhere
Ethnicity White
Religion Christian
Body Type Fit
Education PhD
Occupation engineer
Description
kluivert sam easy and loving fair ang god fearing
also a widower
IP address 167.172.45.13 – proxy
---
Username Brian
Email brianeccole@gmail.com
Name Brian Cole
Looking for Female
Age 55 y.o.
Country Singapore
City Punggol
Here for Friendship, Serious Relationship, Marriage
Marital status Divorced
Sexual Orientation Straight
Children I have 1-2 children living with me
Ethnicity Asian
Religion Christian
Body Type Average
Education Masters Degree
Occupation Consultant
Description
A consultant with multi-national Companies and security agencies.
I am a hardworking person, who love making friends from all works of life. I like adventure, discovering new things. Reading, travelling is my hobby.
IP address 197.210.226.121 – Nigeria
This post was viewed 922 times