Username Lisadennis74
Email lisadennis1311@gmail.com
Name Lisa Dennis
Looking for Male
Age 33 y.o.
Country United States
City New York City
Here for Serious Relationship, Marriage
Marital status Single
Sexual Orientation Straight
Children I don't have children
Ethnicity Native American
Religion Other
Body Type Fit
Education Masters Degree
Description
Am humble ,sincere ,romantic and easy going
IP address 196.170.145.226 – Togo
---
Username Ddani4040
Email danidaniels4433@gmail.com, love4you1000@gmail.com
Looking for Male
Age 27 y.o.
Country United States
City California
Here for Romance
Marital status Single
Sexual Orientation Straight
Children I don't have children
Ethnicity White
Religion Christian
Body Type Fit
Education Masters Degree
Occupation Office assistant
Description
Am good looking lady with great goals and need respectful ,loyal and responsible man
Serious man
Text me@danidaniels4432
IP address 41.190.2.104 – Nigeria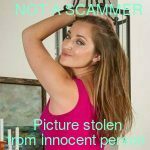 ---
Username 6313169079
Email Bodenlyle19@gmail.com, Lovesweet1440k@gmail.com, natyshaw98@gmail.com
Name Leena James, Lyle Boden, Naty Shaw
Looking for Male
Age 34 y.o.
Country United States
City Jenks Oklahoma
Here for Friendship, Romance, Serious Relationship, Marriage
Marital status Single
Sexual Orientation Straight
Children I don't have children
Ethnicity White
Religion Christian
Body Type Athletic
Education Some college
Occupation Currently unemployed
Tel 631-316-9079
Description
My Name is Diane ,5'6 Tall,(168cm),119Lbs,(54kg ) Single From North Carolina Gastonia city, Never Married, No Kids,Am looking forward to meeting my special man. I would like him to be kind, attentive, caring, reliable, well-mannered man with a good sense of humor.
I would also like to find a like-minded male,open minded as well as down to earth who likes to enjoy life to the fullest,where we can participate in activities together and encourage each other
Am leena James From Las Vegas ,am 31year old ..single with no kid ..am looking for a caring humble passionate and respectful man …
IP address 38.68.135.212, 204.14.72.24 – proxy
---
Username Maryangelina129_
Email maryangelina129@gmail.com
Name Mary Angelina
Looking for Male
Age 32 y.o.
Country United States
City ohio
Here for Serious Relationship
Marital status Divorced
Sexual Orientation Straight
Children I don't have children
Ethnicity White
Religion Christian
Body Type Slim
Education Other
Occupation Salon
Description
I love poetry, books, walks on the beach and cozy candlelight dinners. I enjoy movies, television, music, traveling, the quietness of the mountains, the ocean, sunrises and sunsets…..I have several hobbies, and wish I could find more time to pursue those, such as swimming,playing video games, dancing, and more,and would like someone to share those with, as well as they sharing their interests with me.
I think it will be very interesting getting to know more about each other, if possible can you give me your E-mail address, so i could forward you my pictures and also tell you more about myself ?
IP address 216.131.75.46 – proxy
---
Username Vanessa415
Email abassshaibu122@gmail.com, vannessacook122@gmail.com
Name Vannessa Cook
Looking for Male
Age 36 y.o.
Country United States
City Atlanta
Here for Friendship, Serious Relationship
Marital status Single
Sexual Orientation Straight
Children I don't have children
Ethnicity White
Religion Christian
Body Type Slim
Education Bachelors Degree
Description
I'm very friendly and a fateful woman hardworking God fearing this my email
vannessacook122@gmail.com
IP address 104.166.161.140 – proxy
---
More emails of scammers
nicholashamilton808@gmail.com
Stevekelly11212@gmail.com
am3597565@gmail.com
ahimmustang163@gmail.com
Eyesonlouisa@gmail.com
olowoyobabalola7@gmail.com
hannahmuchaz6@gmail.com
lawrencialee32@gmail.com
This post was viewed 780 times