Username sambrune0626
Email sambrune0626@gmail.com
Name Sam Brune
Looking for Female
Age 39 y.o.
Country France
City tarbes
Here for Marriage
Marital status Widowed
Sexual Orientation Bisexual
Children I want children
Ethnicity Asian
Religion Hindu
Body Type Few Extra Pounds
Education Masters Degree
Occupation directrice
Description
belle charment
IP address 160.154.145.36 – Ivory Coast
---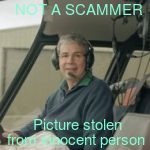 Username jonephilemon
Email jonephilemon@gmail.com
Name Jone Philemon
Looking for Female
Age 46 y.o.
Country United States
City Tennessee
Here for Friendship, Romance, Serious Relationship, Marriage, Just Fun
Marital status Divorced
Sexual Orientation Straight
Children I don't have children
Ethnicity White
Religion Christian
Body Type Athletic
Education Other
Occupation Self-employed
IP address 129.205.113.177 – Nigeria
---
Username Pedrohip
Email pedro.f.hipolito10@gmail.com
Name Pedro Hipolito
Looking for Female
Age 60 y.o.
Country United States
City Illinois
Here for Friendship, Serious Relationship, Marriage
Marital status Divorced
Sexual Orientation Straight
Children I have 1-2 children living elsewhere
Ethnicity Mixed
Religion Christian
Body Type Few Extra Pounds
Education Masters Degree
Occupation Welder
IP address 197.210.71.10 – Nigeria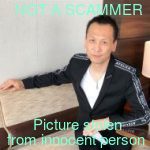 Username harrischen20000
Email danieldaily500@gmail.com
Name Daniel Daily, Harris Chen
Looking for Female
Age 51 y.o.
Country China
City beijing
Here for Marriage
Marital status Divorced
Sexual Orientation Straight
Children I don't want children
Ethnicity Middle Eastern
Religion Other
Body Type Overweight
Education Other
Occupation doctor
Description
very loving and caring
IP address 129.205.113.176 – Nigeria
---
Username Biglove2020
Email jeanninerouillon@yahoo.com
Name Jeannine Rouillon
Looking for Female, Both
Age 43 y.o.
Country United States
City New York
Here for Friendship, Romance, Serious Relationship, Marriage
Marital status Separated
Sexual Orientation Straight
Children I don't have children
Ethnicity White
Religion Christian
Body Type Average
Education Masters Degree
Occupation Civil servant
Description
I am sincere, caring and a devoted man. I am ready to move abroad and give my heart away. I am very open-minded person, I like to watch the world around and I like to make new friends.
IP address 104.131.176.234 – proxy
---
More emails of scammers
amandacontreras907@gmail.com
richmondakwasifrimpong@gmail.com
vivianbensone@gmail.com
lucypati111@gmail.com
rosemedikal9900@gmail.com
dupontclaudia21@gmail.com
This post was viewed 568 times