Username freeflirtlove
Email davischloe298@gmail.com
Name Chloe Davis
Looking for Male
Age 24 y.o.
Country Switzerland
City zurich
Here for Friendship, Romance, Just Fun
Marital status Single
Sexual Orientation Straight
Children I don't have children
Ethnicity White
Religion Christian
Body Type Slim
Education Bachelors Degree
Description
i am looking for fun to reach my high zxz drive and i love to travel so if i hit you u, this means i am near you…
IP address 49.150.136.69 – Philippines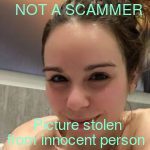 ---
Username SEXYCHERRY2054
Email mmynations@gmail.com, owno15542@gmail.com, charitylove424@gmail.com
Looking for Male
Age 38 y.o.
Country United States
City California
Here for Friendship, Romance, Serious Relationship, Marriage
Marital status Single
Sexual Orientation Straight
Children I don't have children
Ethnicity White
Religion Other
Body Type Slim
Tel 901-295-9004, 651-400-0140, 323-741-6592
Description
An ordinary, approachable, simple but mature woman full of courage and commitment to stay focus on what I believe in. I can also say that I am kind-hearted person with caring and sweet personality. I look cute and charming as they say and I am a friendly and loyal person to those who have full trust in me, I want to proceed the next chapter of my life which is facing the realms of it and take steps to overcome its challenges, hopefully with a man who will stand by me forever. add me now at gmail hangout messenger id so that we can chat now okay owno15542@gmail.com
IP address 192.80.162.65 – proxy
---
Username lele
Email lelematlovely@gmail.com
Looking for Male
Age 29 y.o.
Country United States
City florida
Here for Friendship, Romance, Serious Relationship, Marriage, Just Fun
Marital status Single
Sexual Orientation Straight
Children I want children
Ethnicity White
Religion Christian
Body Type Slim
Education Masters Degree
Description
hi am looking for aman handomeman
IP address 41.218.208.114 – Ghana
---
Username ivankate
Email jasonkurt33@gmail.com, truelybabs710710@gmail.com, woodsbrown099@gmail.com
Looking for Male
Age 28 y.o.
Country United Kingdom
City manchester
Here for Marriage
Marital status Single
Sexual Orientation Straight
Children I don't have children
Ethnicity White
Religion Christian
Body Type Slim
Education Bachelors Degree
Occupation nurse
Tel 541-246-7695, 843-896-0071, 410-934-5432
Description
i am a 28 year old beautiful and sexy girl looking for a man who is hard working,honest,respectful and has a high tolerance of others
IP address 154.160.1.170 – Ghana
---
More female scammers
alijuli21
39, Woman, Single
Canyon Day, United States
Tel 240-548-3161
addsmary
30, Woman, Single
California City, United States
Tel 951-428-4531
ASEFFDFSDVX
35, Woman, Single
Nanton, Canada
Tel 213-344-1249
Email ubashcan63@gmail.com
Fostonkarl1
34, Woman, Single
Florida City, United States
Tel 209-980-7197
Email cutesafianu2001@gmail.com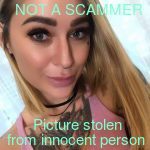 Sandragarenth
30, Woman, Single
Georgiana, United States
Tel 559-492-6138
Email sandragarenth@gmail.com
Jennygold075atgmaydotcom
33, Woman, Single
Coosada, United States
Tel 360-602-3136
My self-introduction
I'm new to this online dating…..pardon me if I couldn't give. Enough information about my self..am a very romantic woman and my dream is finding a sincere and honest man who will make my dream come and also i'll make his dream come true as well. Kindly DM on my +1-3606023136 or jennygold075@gmail.com Everybody makes mistakes and I usually give people the benefit of the doubt, but if the same pattern keeps emerging, it's over. I do not want to meet someone who may think that they will take advantage of me or lie to me and cheat on me under false pretenses.
nadiaotoo121
36, Woman, Single
California City, United States
Tel 201-876-5153
Email nadiaotoo121@gmail.com
AdamaRazak
59, Woman, Open relationship
Point Clear, United States
Tel 831-687-8276
Email sweetadama25@gmail.com
white45
36, Woman, Single
East Los Angeles, United States
Tel 762-338-1272
My self-introduction
I am very positive person! Sometimes life give us tasks, sometimes life give us challenges, sometimes it can be very serious problem or disaster, but no matter what I always find power to stand up and I always see positive side in everything! I believe in God and I believe in myself. Every day when I wake up I see how beautiful morning is..I believe that we always find what we are looking for, so here I am looking for LOVE, and no doubts I will find it!
gaye
36, Woman, Single
Daleville, United States
Tel +233246051809
Email nicelady5g5@gmail.com
gfhhgh
34, Woman, Single
Chappell, United States
Tel 604-262-5963
Email ksanni1001@gmail.com
Kethrine
31, Woman, Single
Keysun, Turkey
Tel 313-915-3980
Email kethwilliems@gmail.com
justine-jenny
30, Woman, Single
Texas City, United States
Tel 920-710-0024
janet333
36, Woman, Open relationship
Texas City, United States
Tel 567-703-6731
Email olove791@gmail.com
Holymary12
34, Woman, Single
California City, United States
Tel 201-479-3957
Email angelinamaclean9@gmail.com
My self-introduction
I am an honest and good christian who loves being surrounded by family, friends and holidays. I am ready for a serious relationship and I really look forward to starting that with the right person. I am an honest, loyal, passionate, generous, giving, affectionate, sexual, supportive, sensitive, and a good listener who is easy to get along with. I am outgoing and very spontaneous.
This post was viewed 1223 times