Username Rosejackson
Email rachelalexander801@gmail.com, rosejacksonn9@gmail.com
Name Rose Jackson, Rachel Alexander
Looking for Male
Age 33 y.o.
Country United States
City New York
Here for Serious Relationship, Marriage
Marital status Single
Sexual Orientation Straight
Children I want children
Ethnicity White
Religion Spiritual
Body Type Slim
Education High School
Occupation Army
Description
Hello,
my name is Rose Jackson, single and honest,with full of love
seeking for a serious relationship, saw your profile so interested hoping if we can click together to continue our conversation through my private email ( rosejacksonn9@ g m ail.com ) i have special and important somethings to share with you,send you my pictures,tell you more about me regard, Rose Jackson.
IP address 37.235.48.200 – proxy
---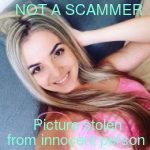 Username Yanka
Email maga.m@aol.com
Age 29 y.o.
Here for Friendship, Serious Relationship
Looking for Male
My match's age from 19 to 86
Location Boston, MA, USA
More info
Marital status single
Children no children
Sexual Orientation Straight
Ethnicity white
Religion Christian
Occupation Admin
Description
It's not so simple to speake about myself, but I think I am very romantic person, cheerful, frankly and sincere, slenderness, attractive, womanly, tender and attentive. I like children and cosiness in the house. I don't like lonliness and that is why I like to communicate with different interesting people.
IP address 199.217.104.244 – proxy
---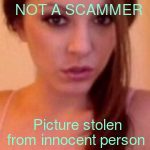 Username Happiness10010
Email happy.girl10010@gmail.com, Happiness10010@gmail.com
Looking for Male
Age 64 y.o.
Country United States
City Tennesess
Here for Serious Relationship
Marital status Single
Sexual Orientation Straight
Children I don't have children
Ethnicity Mixed
Religion Christian
Body Type Average
Education Masters Degree
Occupation Head
Tel 602-842-8062
Description
Hi Handsome , I am sorry to disturb you for now but my name is Lisa , single with no kids , I am on here looking for soul mate and will be much happy to hear from you if you interest in getting to know more abouy me Send me a Text 16028428062 or send me and Invite on Hangout Happiness10010 at gm dot cum ..Thank you
IP address 45.77.209.71 – proxy
---
Username AnyJames
Email miracyndy77@gmail.com
Name Mira Cyndy
Looking for Male
Age 30 y.o.
Country United Kingdom
City new york
Here for Serious Relationship, Marriage
Marital status Single
Sexual Orientation Straight
Children I don't have children
Ethnicity Black
Religion Christian
Body Type Athletic
Education High School
Occupation No
Description
It doesn't matter if you believe in Providence or not, but I'm strongly convinced that we met each other for a reason. To make each other happy and worthy
IP address 104.250.108.86 – proxy
---
Username Kelly444
Email Kellyblinks999@gmail.com
Name Kelly Blinks
Looking for Male
Age 48 y.o.
Country United States
City Alabama
Here for Serious Relationship
Marital status Single
Sexual Orientation Straight
Children I don't have children
Ethnicity White
Religion Christian
Body Type Average
Education Masters Degree
Occupation Student
Description
Am Kelly from Argentina am here seeking for long term relationship
IP address 197.251.142.204 – Ghana
---
More emails and phone numbers of scammers
oonapukki32@yahoo.com
perttylocely987@gmail.com
lindarichard091@gmail.com
mdzotefe@gmail.com
917-409-4640
addamsjessica335@gmail.com
803-567-3642
darlian5obeng@gmail.com
860-971-1052
nice10363811@gmail.com
615-671-7227
385-419-0009
412-357-8154
210-200-7336
This post was viewed 1174 times