Username Olivia50
Email alexanderolivia5099@gmail.com
Name Olivia Alexander
Looking for Male
Age 30 y.o.
Country United Kingdom
City london
Here for Serious Relationship
Marital status Single
Sexual Orientation Straight
Children I want children
Ethnicity White
Religion Christian
Body Type Fit
Education High School
Occupation Economist
Description
i am a cool gentle woman looking for a man to spend the rest of my life with
IP address 185.20.99.190 – proxy
---
Username cynthia4you
Email yakeemg58@gmail.com, johnsoncynthia704@gmail.com
Name Cynthia Johnson
Looking for Male
Age 26 y.o.
Country United States
City new york
Here for Friendship, Romance, Serious Relationship, Marriage
Marital status Single
Sexual Orientation Straight
Children I don't have children
Ethnicity Black
Religion Christian
Body Type Slim
Education Student
Occupation student
Description
Hi, I am cynthia.
Please how are you! hope you are fine and in perfect condition of health.i went through your email adress i took interest in it,please if you don't mind i will like you to write me on my mail address(johnsoncynthia704@gmail.com) hope to hear from you soon,and I will be waiting for your mail because i have something VERY important to tell you.
Lots of love,
cynthia.
IP address 196.171.195.77 – Togo
---
Username sarahlove333
Email lovesarah699@gmail.com
Gender Female
Looking for Male
Age 36 y.o.
Country United States
City atlanta
Here for Serious Relationship
Marital status Single
Sexual Orientation Straight
Children I don't have children
Ethnicity Native American
Religion Christian
Body Type Athletic
Occupation beauty
Description
I'm new here looking for serious understand faithful honest trustworthy truthful respect loyal carrying infinity long lasting relationship
IP address 104.131.176.234 – proxy
---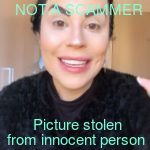 Username kelly4u
Email lovetracy636@gmail.com, kelly.sweet4u@gmail.com
Gender Female
Looking for Male
Age 34 y.o.
Country Canada
City Victoria
Here for Serious Relationship, Marriage
Marital status Single
Sexual Orientation Straight
Children I don't have children
Ethnicity Middle Eastern
Religion Christian
Body Type Average
Education High School
Occupation Sells
Description
I want to find a person who will be with me on the same wave and fill my life with positivity and caring. He must have a rich inner world. It's important for me. Maybe you are a man who will make my life a fairy tale? Are you that prince? I can become your princess, who will inspire you with notes of love, passion and positivity every day. Do you want this? kelly.sweet4u@gmail.com
IP address 41.210.22.110 – Ghana
---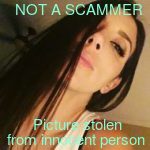 Username Doris22k
Email Dorisanders911@gmail.com
Name Doris Anders
Looking for Male
Age 48 y.o.
Country United States
City houston
Here for Serious Relationship
Marital status Widowed
Sexual Orientation Straight
Children I want children
Ethnicity White
Religion Christian
Body Type Athletic
Education High School
Occupation Car dearler
Description
Calm and lovely
IP address 154.160.4.161 – Ghana
This post was viewed 1076 times