Here are some examples of scam profiles, these African scammers are posing as females. In reality, they are all Nigerian and Ghanaian MEN with pictures stolen from the innocent women, mostly from the cam models or Instagram models.
Jessicawillson33
33, Woman, Open relationship
Texas City, United States
Tel 201-614-7379
My self-introduction
I AM Jessica I am looking for a long team relationship and a man who will take care of me an my daughter and a happy married life if you are interested you can text me on hangout……Jessicawillson333@gmail.com
Janetcassiano
35, Woman, Single
Lancaster, United States
Tel 818-396-7348
My self-introduction
Am Janet cassiano, looking for a good man to take care of me sexually and be trustworthy honest, you can add me on hang out with janetcassiano01@gmail.com or text me on 8183967348,
Lucialove
30, Woman, Single
Colorado City, United States
Tel 303-747-3067
My self-introduction
Single mother
Text on my number +13037473067 or on hangout luciajavorcekova23@gmail.com
Kate198
29, Woman, Single
Greenville, United States
Tel 760-230-3809
My self-introduction
I'm Kate 28 years old single with no kid, I am looking for a serious relationship that will lead to marriage, I am loyal, honest and I have a very great sense of humour.
You can text me: 7602303809
Prettybecca
34, Woman, Single
Covington, United States
Tel 678-729-7232
My self-introduction
You can add me on my google hangout id
Sandramiles1122@gmail.com
Or text @ 6787297232
Patricia99
41, Woman, Single
Houston, United States
Tel 775-573-6063
My self-introduction
I'm Patricia and from Houston Texas.. I'm new on here and looking to make new friends.. Add me up on Google Hangout @: patriciawayneus@gmail.com or text :+17755736063.
I am a giving person, a warm, loving and affectionate woman who cares for others and enjoys life to the fullest. I am easy going and prefer to live in peace and with a positive attitude. I am analytical, intelligent, educated, confidant, mature. I have a down to earth personality love to laugh and have fun. I have a great deal of compassion for the things of the world, but also have passion for the special people in my life.
Melissa-John Simpson
34, Woman, Single
Johnston City, United States
Tel 609-318-3635
My self-introduction
I'm single looking for someone to be my friend , date and someone to spend the rest of my life with, I just want you to be sincere to me,make me feel appreciate,love,care and being understanding, interested in getting to know me, doing things with me, some similar interests, sense of humor (very important), intelligent, educated, good hygiene, reliable, willing to meet and spend time with my family… don't message me if you are scammer am here for a real person… if you are interesting in getting to know me more johnmelissa856@gmail.com text me there..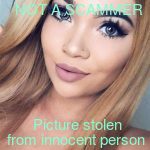 Text9OI667OIO7
37, Woman, Single
Texarkana, United States
My self-introduction
I'm Clara by name..35 and i am seeking for a caring and honest man to spend the rest of my life with..Text Me 901-667-0107
Sandy401
30, Woman, Single
Sanford, United States
Tel 919-364-1631
My self-introduction
I am pretty new to this site trying to see if i could meet someone then see what we both have in common. I'm looking for a special person to be a friend,A true friend walks in when the whole world walks out and one who will cherish me and be willing to share life's greatest joys and sorrows. Someone who will understand me and always be there .. i dont stay much on here and my hangout is sandyjones401@gmail.com or text me (919) 364-1631
Lara324
33, Woman, Single
Virginia, United States
Tel 347-800-2678
My self-introduction
Ma name is Lara from Clintwood Virginia, I'm single never married with no kids and I'm actually looking for a serious and honest man to start a serious relationship that would lead to Happy home. You can easily reach me on my Gmail address through Hangouts….here is my email williamslara469@gmail.com and you can also text me on my cell phone for a serious conversation as well. 3478002678. Thanks.
Jennifer2020
31, Woman, Single
Columbus, United States
My self-introduction
I'm jennifer by the way. I was born and raised Ohio. I'm 30 year old. I'm single with no kids and I've never been married before. Contact me on hangout….. Jenniferrichard2002@gmail.com. Here is my text number…+1 952-333-8186
Benita 1106
31, Woman, Single
East Los Angeles, United States
Tel 332-333-5620
My self-introduction
Am Benita by name seeking for long term relationship….. you can massage me on my personal email address benitawatkins1106@gmail.com or text me +1(332) 333-5620
Galleh Christina
24, Woman, Single
Sydney, Australia
Tel 760-483-4129
My self-introduction
If you know you are a Nigerian don't bother your self.i f you want to text me go to my email address and text me please no Nigeria scammer gallehchristina0@gmail.com
Alicesandra476
30, Woman, Single
Los Angeles, United States
Tel 845-271-6251
Email alicesandra476@gmail.com
My self-introduction
Am Alice Sandra and single and know kids yet looking for a serious relationship
Text_9Ol5926six78
36, Woman, Single
Birmingham, United States
Tel 901-592-6678
My self-introduction
I am looking for that special person to spend the rest of my life with having a long relationship with that' could lead into something good in the future but we . start off as friends and see how it goes from there I really don't get on this site often cuz I'm new to online dating ,you can text me on my cell number which is much better so we can get to know each other better;;——-Nine Zero One Five Nine Two Six Six Seven Eight or On hangout kimwithney10@gmail.com
Dsonia
30, Woman, Single
Phoenix, United States
Tel 813-688-1549
My self-introduction
I'm sonia new here seeking for good caring man if you thinl you are the one dm via google hangout davesonia191@gmail.com
simplelifet
34, Woman, Single
Minneapolis, United States
Tel 910-490-0912
My self-introduction
I'm a gentle and humble lady that respect my man. I am caring, honest, loyal, romantic, open minded and have a very good sense of humor. I love kids cos they depicts purity. I am passionate, loving and a relaxed person,I like sex though i don't sleep around with men, i just want to have a decent mature man for something serious..I believe in courtship and family values. I love to dance, and watch good movies, travel, simple things in life. I am looking for a serious friendship, that will eventually lead to marriage.
Reading emails tessylsandbeck@gmail.com
loveruth
33, Woman, Single
Chicago, United States
Tel 205-377-5354
My self-introduction
lruth5214@gmail.com HIT ME UP LET TALK
I am active and a smart lady. I hope you don't only see my beauty side but also trust my words that I am kind, polite with family values. Yes, I love family and family is my priority right now, but at the same time I have ambitions and do not want to be just a housewife with whom my future husband will feel bored. I see many possibilities abroad or in Ukraine, doesn't matter much to me. Matters the person I am with!
jennifer anney
32, Woman, Single
New York City, United States
Tel 814-712-4252
My self-introduction
i work with texile store
As a fashion designer
You can text me on my google hangout if you do wanna talk more and seek for something serious jenniferanney123@gmail.com
Marie478
35, Woman, Single
Florida City, United States
Tel 580-686-0865
My self-introduction
Nice to chat with,Chat me at Mariedavies278@gmail.com
Janeyemily536
32, Woman, Single
Road Town, British Virgin Islands
Tel 567-303-3465
My self-introduction
Am a woman with caring heart, i love to be with who will make me understand that there is still true love, janeyemily536@gmail.com is my hangout id text me on there, if you are ready to show me love
Bella2213
40, Woman, Single
Chicago Heights, United States
Tel 331-999-7925
My self-introduction
Hi, I'm new here.
Bella Smith from Illinois.
Single mother with 2 kids
Here for a relationship.
I don't mind sending a message first.
I know it's not right,but only God knows who will be my true person here
And would love to do that with any serious person i meet here.
Skype:+1 331 999 7925
Skype ID:live:.cid.5a4ac72cc35ccdd0
hangout ID bellasmith8285@gmail.com
Annasmith5155
29, Woman, Single
Indianapolis, United States
Tel 765-276-3361
Email Annasmith5155@gmail.com
Katherine501
33, Woman, Single
New York City, United States
Tel 973-910-2969
My self-introduction
Hey everyone I'm so kind of person that love to be honest no matter what it maybe I love honest I'm from new york I love listening to music,dancing, swimming an movies
I'm a single lady ready to be in to serious relationship that Will lead to married you can hangout me on jameskatherine501@gmail.com that's if you're ready for serious relationship please only serious person should add me not game players I'm tired of that
Rebeccadisney78
38, Woman, Single
San Carlos, United States
Tel 307-200-9062
My self-introduction
I'm Rebecca 34years from Arkansas, I'm single and wanting to meet new friends and see where it leads to. Toksvanderlinde66@gmail.com is my Google Hangouts
Jane9794
30, Woman, Single
Detroit, United States
Tel 803-627-8499
My self-introduction
Hello, I'm Jane by name, I'm from Detroit Michigan, I'm single no kid and never married, if you will like to get to know more about me, hangout me on Janethomas9794@gmail.com or text my number (803) 627-8499.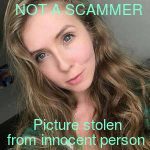 1Morgan
30, Woman, Single
Westland, United States
Tel 732-884-4845
My self-introduction
I'm single ,honest and trustworthy I'm here seeking for a serious relationship ,text me up on (732) 884-4845
Tabathawilson0008
31, Woman, Single
Ammon Idaho, United States
Tel 815-408-6442
My self-introduction
I am seeking for a man that is willing and serious romantic someone that I will spend the rest Of my life with someone that will stand by me when I am good and during my times of needs a long term relationship and possibly marriage hopefully If things works out a person to be with for the rest of my life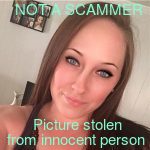 Maxine
28, Woman, Single
Ontario, Canada
Tel 310-596-3053
Email turnermaxine07@gmail.com
My self-introduction
hi there im maxine looking for someone to chat and see where it goes wanna chat my hangout turnermaxine07geemaledutcum or text 310 5963053 or sent me your email or number so i can message you
Becky
33, Woman, Single
New York, United states
Tel 661-368-8029
My self-introduction
Hi I am Becky from California
30 of age single and not married
I here for a serious connection
Text me if you are real and wanting a long term relationship
661 3688029
Hope to hear for you
Nicoledavis432
31, Woman, Single
New York, United states
Tel 323-364-2513
Email nicoledavis0071@gmail.com
My self-introduction
hello im nicole davis im 27 and im new in this site and if you want to hit me up chat me here nicoledavis0071 att Gemale dot c0m hope you can hit me up and thank you see you there
3233642513
Matilda
38, Woman, Single
Florida, United states
Tel 904-274-4479
Smilly999
34, Woman, Single
Florida, United states
Tel 740-314-0388
Email sexyjanine250@gmail.com
My self-introduction
by the way im janine u can drop me mesage here to my gemale sexyjanine250 at gemale dot
Golflady221
35, Woman, Single
Burlington, United states
Tel 601-640-0810
My self-introduction
Hey ThereDo You Text If you can figure SixZeroOne this is out of and SixFourZero interested in the profile ZeroEightOneZeroI am not an upgrade member so hit me up if youre geniusDoesnt matter where you come from what age nationality or job If we feel good together we will find a way to make the relationship workHope You To Hear From You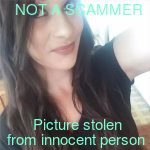 Sarahz
40, Woman, Single
Akron, United states
Tel 401-285-7633
My self-introduction
Am simple lady this is my first time here all I want is a serious relationship please dont text me if you are in for 401 2857633
Stella360
36, Woman, Single
Raleigh, United states
Tel 914-249-9128
My self-introduction
A good girl you can text me on 9142499128
Tx3025143043
33, Woman, Single
Wichita, United states
Tel 302-514-3043
My self-introduction
i am a serious and a dedicated young lady looking for a decent and a honest man to be withto love and to care fori am sincere faithful and i am looking for a man that has the same qualitiesi am a good christian new to this site just to find lovei have been hurt many times by unfaithful men and Gold diggers who just want to use and dump Reason why i gave this site a trial is that a friend of mine that introduced me to this site got married to the man she met on here and she is living happily with her man nowwell thats just enough reasons for me to try it out here I am not a liar nor am i an heartbreaker but an heartmaker looking for true love and sincerity from a man with same believei so much believe in the power of communication and love and i believe that nothing is impossiblewell i hope we can have a good connection and have really good time together getting on well by chatting and sending email
Rosemri890
40, Woman, Single
South Carolina, United states
Tel 864-409-7136
My self-introduction
looking for true love honest understand no game you can reach me by text my cell is eight six four four zero nine
seven one three six but i feel like a citizen of the world cos i cant wait to visit every corner of this world I love the ocean scuba diving swimming and
anything outdoors I also love traveling shopping
Joy1423
24, Woman, Single
New York, United states
Tel 567-855-1171
My self-introduction
Am single looking for serious relationship that will lead to marriage br5678551171 text me
Robertajwent629
35, Woman, Single
Manhattan, United states
Tel 803-368-3859
Email Robertajwent629@gmail.com
My self-introduction
I am easygoing humorous and happy woman I love to make people smile and laugh I always bring much smiles and laughs to my friends I am honest openminded and upright I never want to hide things from people I dont like someone who lies or keeps secrets from each other I am active girl