Here are some examples of scam profiles, these African scammers are posing as females. In reality, they are all Nigerian and Ghanaian MEN with pictures stolen from the innocent women, mostly from the cam models or Instagram models.
Pamela Whitehead
30, Woman, Single
West New York, United States
Tel 352-616-2133
My self-introduction
I want to have a little fun with my friend.
she has alredy aggred to this and she is obviously old enough to make the decision or herself.
Any rough guys out there willing to get nasty with a hot pair?
I think we can really have a lot of fun……If you are interested with me text me: LonlyBarbieBabyDoll@gmail.com
5402008685
33, Woman, Single
Texas City, United States
Tel 540-200-8685
My self-introduction
I'm Nicole Emory from Hampton Virginia, I am a very sensual, sexual and passionate woman. I love life and see the glass half full… text me on 5402008685 i will get to you asap..
Tonilady
52, Woman, Single
Wyoming, United States
Tel 732-475-0987
My self-introduction
I am very gentle woman I am looking for serious relationship someone that I can spend the rest of my life with I hate lair cheaters and a games player or act any drama..I am looking for a man who is ready for long term relationship if you don't mind you can text me here (732) 475-0987
RuthWillard12
32, Woman, Single
Clearwater, United States
Tel 727-500-5114
My self-introduction
I'm ruth going to be 30 years of age soon. I'm a mix race family, Where by mum from Houston Texas and dad from Clearwater Florida,now in Clearwater Florida due to the death cost my father, I have been in Florida ,And I live here with my uncle I'm single woman with no kids looking for a serious relationship to be with the right person… I'm seeking for a serious long term relationship, I'm seeking for honest, caring, loyal, respect, faithfulness, humble, sincere, kind, I'm not here for games or in to drama, I will like you to tell me more about your self and also send me some pictures of you. Hope to hear from you soon. You can text me (727) 500-5114 to talk better
tammytaaa
42, Woman, Single
Georgetown, United States
Tel 801-251-6569
My self-introduction
I want a man that is not too hurt and not too hard to trust again and can give himself to a woman totally and love me more than 801 Times cherish me more than of 251-Minutes in a day in a way that will bring joy and happiness in my life and appreciate our love every day to day for 6569 -Years and eternity so that we will live to love each other. There is a lifestyle of marriage in the Lord that gives life and purpose to being married and can really be enjoyed. I am looking for that quality of marriage and ready for commitment and everlasting relationship. A wise, intelligent and serious man will put the numbers above together and TEXT me because it's my direct contact
Annithrup
29, Woman, Single
Ponte Vedra Beach, United States
Tel 682-593-5898
My self-introduction
I'm a single and curious lady, wanting a serious relationship with a lesbian, looking for serious and long term relationship, but will be happy if everything will start with being friends first, not here for hooks up or three sum , neither i'm I looking for a lady that wanna share me with her husband , if you really are interested then feel free to text me , also can text me on my number:6825935898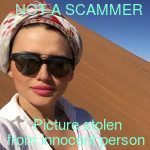 feli4556
36, Woman, Single
Bay Point, United States
Tel 786-232-3263
My self-introduction
I need a Man who is tired to be alone and ready for the new life. Who knows what he wants and is open for the new and interesting relationship. I need a kind heart and strong will, loving husband, devoted friend. Text me now on hangouts at ybnmadafaka@gmail.com
Hotsmoky
33, Woman, Single
Atlanta, United States
Tel 908-396-6081
My self-introduction
Serious minded man with humble and submissive heart should text me add me on hangouts tmcdaniel909@gmail.com
maryrobert
33, Woman, Single
California City, United States
Tel 587-800-1952
My self-introduction
Hello am looking for a responsible adult man text me 5878001952
Tolubaby
33, Woman, Single
Scottsdale, United States
Tel 845-788-5595
Email hotmary101@gmail.com
My self-introduction
hey there hit me up or google hangout at hotmary101 @ gmail dot com or text me 845 788 5595
scottcheri199
31, Woman, Single
Wisconsin Dells, United States
Tel 646-450-0378
My self-introduction
if you really wanna know me better chat with me or you should text me on hangout scottcheri12@gmail.com
wendy1018
30, Woman, Single
Lake Wisconsin, United States
Tel 443-906-3448
My self-introduction
I'm very honest easygoing and God-fearing If you wanna know more about me let hook up through text +1(443)-906-3448
mary teal
32, Woman, Single
Florida City, United States
Tel 323-613-8775
My self-introduction
to know about me add me up…marylisa08075524@gmail.com
text number……….3236138775
Christinabaker
28, Woman, Single
Austin, United States
Tel 707-955-5437
My self-introduction
Hey If you wanna know more about me,if you generous, will love to spend time together you should text me on here or on hangout adam3notty@gmail.com
Carritwigg77
33, Woman, Single
Waldorf, United States
Tel 616-202-6604
Email lynntucker7410@gmail.com
My self-introduction
Text me if anything u wanna know about me +16162026604 or Hangout Lynntucker7410
Balocharm
33, Woman, Single
Alabaster, United States
Tel 281-947-2644
My self-introduction
Am here looking for serious relationship you can I have been hurt in so many ways by man and I want a good man now who is ready to care and be there for me alway if you are the one you can text me on my hangout sharonkate897@gmail.com
rose ander
34, Woman, Single
Manchester, United States
Tel 863-417-2267
My self-introduction
Am rose Anderson , AM looking for a long term relationship that may lead to marriage with a man who is ready to love me am not going to ask you for a dime I don't need your money I am financially stable
You can text me on hangout @ Roseanderson535@gmail.com
Jessy003
33, Woman, Single
Booneville, United States
Tel 201-731-8958
My self-introduction
I'm honest you can text me on my cell phone number (201) 731-8958
Mercylove11
33, Woman, Single
Hinton, Canada
Tel 206-429-7644
My self-introduction
Hi there am new here just joined today trying my luck and see if that works out for me … Don't hesitate to TEXT me on Two Zero Six Four Two Nine Seven Six Four Four,,, to know more about each other and share pictures together after reading my profile thank you .
Anitahankins
32, Woman, Single
Portland, United States
Tel 443-267-8527
My self-introduction
Hello how are you doing . i am Anita by name and am new to this online thing am here seeking for the right man for me to spend my life with not into one night stand , if you will be interested in getting to know me you can text me anitahankins188@gmail.com
Annl
27, Woman, Single
New York City, United States
Tel 936-874-9317
My self-introduction
Hi,i'm Lisa. Are there any real men here?
You can hit me up on hangout, annl12990@gmail.com
pochardo vannessa40
30, Woman, Single
California City, United States
Tel 619-500-3986
My self-introduction
I'm single looking a relationship
I'm from west Virginia
only USA should text me
debbiehousley5@gmail.com
Bella-M
46, Woman, Single
Nashville, United States
Tel 541-712-8468
My self-introduction
I am Bella Ruben,38 years old, from Nashville , Tennessee. I stand 5″7 tall. Blonde hairs/Blue eyes, Single, Divorced.
If I am deeply attracted to someone immediately, I will trust my emotions and I am willing to start a serious relationship right away. IF YOU ARE INTERESTED TEXT ME ON hangouts Rubenbella885@gmail.com OR ON Facebook BELLA M KELLY… I hope to meet the blessed man out there
MichealGloria12
33, Woman, Single
Oklahoma City, United States
Tel 518-662-0185
My self-introduction
Am Gloria by name and am a cool and friendly woman I love to be sincere with every one am single and will like to know you you can add me up on my hangout mail michaelgloria114@gmail.com
Or text me on my number
5186620185
Thanks so much
talk2wendy
35, Woman, Single
Camden, United States
Tel 832-602-4379
My self-introduction
Hello,Nice Profile You got I am Wendy Wilson From single never been Married age 31 single no kids,I am new to these site seeking a man in my life to Love care for and Make Happy,if You here seeking The same do text me on my cell (832)6024379 Hope to hear From You,Have a Nice day from me
KIMB9792676185
31, Woman, Single
Chestertown, United States
Tel 979-267-6185
My self-introduction
i'm down Earthly woman and i'm here to look for a God Fearing man and Caring One as well Talking about who i am and who will take me for who i am.i so much believe in honesty,love,caring and talking of someone who will be there for me in times of difficulty,am a woman of faith that motivate you at any giving time….am here to look for my shining star and hope to see if the lord will lead you to me and makes us a lovely couple, I am that easy going type,open minded and a good listener and the type that love to make my man happy at any giving time and i can make you too happy not until we are one,but can put the heart of happiness in you .I laugh a lot and try to make people around me all the time happy.My hobbies are too many I love swimming, taking walks down the park, observing nature, running and walking, i also love cooking and taking walks by the sea side,I'm passionate about a candle light dinner with i and my partner holding hands together and sharing intimate things about each other. sports,watching movies, going for walks, playing with kids, listening to all types of music, dancing in the dark etc. My favorite movies are romantic movies,drama,i love suspence, eating habits: just about anything.My hair is black or brown which is one of my most attractive features.I am 5ft.7inch tall,with Hazel eyes average in weight, and i dont want any Games Scene on here. Hint me on wisekimberely@gmail.com or text me at 9792676185
Lindakay8797
31, Woman, Single
Minor, United States
Tel 407-519-0993
My self-introduction
I am a very nice women,honest,loving women,and trustful but hate lies but if you like talking to me text me on hangout oliverchristian356@gmail.com
ellasexy
31, Woman, Single
Alabaster, United States
Tel 501-291-1864
My self-introduction
Ella Jackson,,i am 29years old from Alabama Usa, single female Never Married and Have No Kids,i have been single for some years now,and i am looking for a relationship possibly Marriage .. Well I am a Honest,Kind,Caring,Loyal,truthful and God fearing Person, I am not here for any stupid games But I am Looking for a serious and Long term relationship. I don't Care about the Age or
Distance,,,,,, you can also reach me on ellasexy862@gmail.com or text me; (501) 291-1864.
nelly thomas
29, Woman, Single
Texas City, United States
Tel 281-942-1387
My self-introduction
I hope I meet a real,honest, caring man on here. If you are that just text me +12819421387
can't talk much here. add up on hangout @ nellythomas98@gmail.com
Elizacute
31, Woman, Single
Charleston, United States
Tel 816-659-0077
My self-introduction
im new to this online scene a friend got married on here and she introduced this to me and i thought i could give a trial and see if i could be lucky just like her.. well im Elizabeth single lady.. need love and passion from the right man …Text me (816) 659-0077
niabrennan
35, Woman, Single
Chicago, United States
Tel 312-796-7114
My self-introduction
hi, i'm nia from chicago. if you wanna get to know me better you can always text me on (312) 796-7114 i'm open for a chat.
2062577736
32, Woman, Single
California City, United States
Tel 206-257-7736, 774-314-7356
Email thompsontomori99@gmail.com
My self-introduction
Am tomori by name am 29 years old looking for a serious relationship And am i will like to no more about you text me 774 314 7356 and you can email me thompsontomori99atgmail and i will be waiting for you some one who is caring Honest
Dora626
33, Woman, Single
Tulare, United States
Tel 213-290-4967
My self-introduction
I am a romantic woman with strong beliefs and positive outlook on life. I believe in many many things I value, but most of all I believe in luck, friendship and love. Life always matters when you life it through, when you have people you share exciting moments with, when you are driven not only with mind, but heart. I always listen to my heart and it has never let me down.
In want a Good loving, honest, humble and reliable to talk to i dont want a irresponsible man yo talk to me so if you are serious and you know what you want reach me at bdora626@gmail.com or text me at (213) 290-4967 thanks??
Sandra-12
33, Woman, Single
Florala, United States
Tel 707-676-6069
My self-introduction
I'm Sandra….. I'm single no kids I'm looking for serious and long term relationship I'm not here for game if you have interest in me kindly text me on sandrajordan717@gmail.com or 7076766069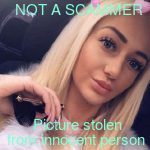 Kathy williams572
33, Woman, Single
Dallas, United States
Tel 210-741-4267
My self-introduction
I'm single seek loving caring and honest man who gonna love me for who I am if you're interested you can drop me a text (210) 741-4267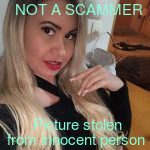 Pearl2019
34, Woman, Single
Texas City, United States
Tel 219-515-3092
My self-introduction
I'm a tender woman with good positive attitude looking for a serious relationship now. Kindly text me 219-515-3092 or Via hangouts Angelafagestrom44@gmail.com
Emma568734
25, Woman, Single
Chicago, United States
Tel 724-492-6015
My self-introduction
Hey..
I am Online Now…. I am a Young,hot & sexy girl.I'm Available 24 hours. Never rushed u will enjoy the most relaxing and unforgettable experience in your life.You can spend a day/night with me.If you interested, please text my number >>7244926015
Carolyn33
36, Woman, Single
Texico, United States
Tel 856-336-8637
My self-introduction
My name is Carolyn. I'm not usually active on here but you can text me on 18563368637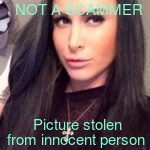 Sandra172
33, Woman, Single
Kansas City, United States
Tel 512-384-2837
My self-introduction
I am easy going woman you can text me up on hangout if you wish to know more about me ……st586722@gmail.com
Jesse001
36, Woman, Single
Austin, United States
Tel 727-859-1959
My self-introduction
Hello am Jesse Ronald by name and am from Austin Texas am 34years of age single with no kids,am here for a serious relationship with a humble honest trustworthy man that I will be with in a peaceful home forever to no more about me text me on my hangout jesseronald001@gmail.com