The social networks and dating sites are chocked with African scammers!!! Be careful!! Here are some examples of their profiles and messages, with pictures stolen from the innocent men. In reality, scammers behind these profiles are black Nigerians and Ghanaians.
1. alexan55
– 55 y/o male
– rome, Italy
– engineer mechcanical
Mixed / Widow
Description:
i am very simple man I could never tell anyone I love One thing about myself is that I share from my heart.I will not say things I don't mean, especially in a relationship but I also have had to learn how to be assertive and speak the truth in love not be so scared and shy, worrying about what someone might think.It is always good to be up front and honest even if it is difficult. I am a fairly down to earth person and I hope you are beginning to see that you if I did not. That is just me. I believe in a good relationship I envision honesty, passion, unconditional love and acceptance yet one needs to be able to be very honest and up front with the other person. Being able to share things in common, enjoy doing things together, goals, teamwork is very important. Being sensitive to the needs of the other person yet being also able to know how to disagree in the right way. If nothing else, agree to disagree, take it up later. And never go to bed angry! Respect, mercy, kindness, understanding things that come easy when you are in love and love the other person
hello my friend,how are you doing? i hope you are doing well by the grace of GOD,my friend am so sorry if am disturbing you it just that i came across your profile and i fine out that you wrote everything about yourself so unique then i decided to stop and say hi,thanks my dear i hope you do not mind,i can't wait to hear from you OK
2. mikedeimel2000
– 44 y/o male
– new york, USA
– sergeant major at u.s army
– Widow
Hello pretty ,i just joined this site and coming across your profile on here is great, my name is MIKE DEIMEL am a single man easy going and caring, i love to be a friend and get to know more about you im serving presently as U.S ARMY and i really want a serious and good relationship with the right woman that will love me for who iam. i believe in the ties that hold a relation. i will tell you more about me when you replied me back. thanks
3. mullar
– 53 y/o male
– new york, USA
– engineer
Caucasian/ Divorced
Description:
am honest ,caring ..kind and truth full
Hello!Good Day,how are u doing? hope u are doing fine?My name is Frank..i'm 49 from Highland beach,Flroida ..i'm still single.i was married ..well i take care of my late dad's business(I am into buying and selling Antiques and Cloths)..i like to do what dad thought me to do cos i spent most of my life time with him ..i never grow up to know my mom …i lost her when i was just 10 yrs..i liked to fish with him and also he thought me how to golf….i'm looking for a woman who will make me happy and take good care of me … Values, morals, honesty, respect, integrity, character, trust.All of this means something to me, and it should mean everything as well to my partner. No games, looking for that one that is matured and her life is all set,except for missing a companion to share it.I do have a lot to share in this life, being alone is OK at times,but it would mean more to spend my life with that Special Woman. ….if u care to talk to me then u can email me on my yahoo ID …. and we can get to chat on yahoo messenger also OK ..will be looking forward to Ur swift reply Frank.
4. willians681
– 62 y/o male
– london, United Kingdom
– business
Description:
i am a man looking for a weman to marry.
Hello a very good evening to you, am so sorry if my request cause you any trouble, i found you here and i decided to went through your profile. you really caught my eyes and i would love to maintain a very good communication with you and know each other more better. Hope you don't mind.
5. lajman
– 45 y/o male
– austin, American Samoa
– Engineering
African American
Description:
hello every body,i am lajman and i am here now to looking for serious relationship and honest woman to be with,,,,,,,,, ,,,,?
Hello dear love,
my name is lajman and i was here to meet new woman who is really love and open minded with trust not play or joke with anyone here…..dear i just wanna to know you if you dont mind
6. Chrisneeduu00
– 50 y/o male
– Chicago, USA
– Military
Caucasian / Divorced
Description:
I'm happy with myself and my lot. I enjoy live music a good restaurant or a picnic on a lovely day or just getting out and having some fun. I am also happy to stay home and entertain, pop a nice steak on, play pool and have a few drinks.or curl up on the couch beside my girl and watch a dvd and just enjoy being in each others arms and company. ,I am romantic,loyal and sincere and i am looking for that someone special to share friendship,love and life journey where ever it may take us.Wanted-friend,lover and life partner. A woman with integrity and good morals. Someone who is honest and considerate with inner and outer beauty who truely wants to share her life with a man of integrity loyalty and honesty who will treat her like the beautiful princess that she is.I am an energetic fun loving and ambitious guy and enjoy being active in every possibly way and especially luv the beach during the summer as i really enjoy the water . I run my own business which keeps me fairly busy but also gives me great flexibility to catch up for a coffee or lunch and a chat. I am financialldy secure and want someone who wants to share lots of quality time and little adventures to any of the amazing places we mite want to check out.
Hello Sweetie..
How are you doing at the moment..? AM Christopher from Chicago..i have a son who is close to my heart and i seek a wonderful woman to get to know and see how things develop..Am in the US Army ..I would love to get to know more about you so if you are also serious and looking please keep in touch and lets get to know more about each other and see how things go okay..
Stay blessed and safe
Chris.
7. hrobert
– 54 y/o male
– New York, USA
– Military
Caucasian / Single
Description:
I'm an interesting person to be with, polite and straight forward. I like dignity of labour. Just say hi if you have questions…
Dear,
If yes you really need a pal for a serious relationship then, we can get to know each other better and give it a try. My Skype: hrobert601, I also use Viber. I will be expecting your mail: hrrrbrt@gmail.com
Cheers,
Harry.
8. jobsse
– 40 y/o male
– KENTUCKY , USA
– engineer
Mixed / Widow
Description:
I am a very humble person, very homely, love good food, I am a christain, have fear of God, serve him wit all my might, very emotional, love perfumes & wrist watches. I am a phone freak person. I hate liars I hate scamers , like helping people in my own little ways, like putting smiles in people's face.I need a woman who I can call my wife pls am serious if your so fun to be pls tell me
Hi you are a woman of beauty will be happy to know you well if you don't mind,will be happy to hear from you
9. frank000frank
– 54 y/o male
– arizona, USA
– enginer
Caucasian / Widow
Description:
i am loving and caring i guess when you get to no me you will see for yourself that all i can say for now. i just need a real and honest woman that i can trust and love.
Hello dear, How are you doing today nice nose you got.
10. williammckenzie
– 47 y/o male
– Pittstown, USA
– Land and Property…
Caucasian / Single
Description:
please no Games……no cam ,Skype ……………..sorry if am too hard okay….if you want to know more about you you can hit me up ……..
hello,
how are you doing am William by name if you don't mind I would like to know what brought such a beautiful woman like you to a dating site .. You should have a king as you look more like a queen.. Would love to know more about you if you don't mind .
11. devotedhusby
– 54 y/o male
– Torrance, CA, USA
– Sales Represent…
Caucasian / Widowed
Description:
I am very happy, content and proud of who I am. Each day I strive to become a better person and enjoy helping others. I really don't NEED anyone in my life, but of course would love to find that special someone that is my best friend, lover and partner in life. Someone that I can spoil and make her feel like a Queen as well as her making me feel like a King!I do not respect people who cheat and feel that jealously is usually just a sign of lack of trust.to me trusting one another is a must.I cherish my friends and absolutely love rounding the gang up to do things together, whether it be a BBQ, going to the lake hanging at the pool or even to go out and have a few drinks In most cases, once I have a friend, we are friends for life. !A positive outlook and spirit is a must in my match!Self confidence is very attractive to me.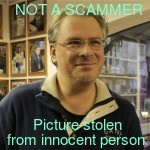 12. time2moveon
– 57 y/o male
– Los Angeles, CA, USA
Caucasian / Widowed
Description:
Hi There! I'm a busy professional Man and while I am blessed with wonderful friends and a full and happy life, I am now ready and looking for someone special to share it with. I am finding that in today's hectic, busy world, it's not as easy as it used to be to meet a great single Woman! But I know you're out there!!! So here I am willing to give this a try. So here goes…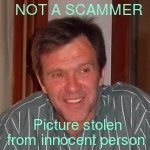 13. henryjerome
– 62 y/o male
– paris, Ile-de-France France
– i am a perinatologist
Caucasian / Divorced
Description:
I am a humble and sincere man, I like to be happy always. I would like to meet my dream woman, I need a woman the is ready to be in a long time relationship with me .
Hi, Compliment of the season to you and family, I am Dr Henry Jerome, I am from Paris France , I like your photo, You are beautiful, I like you,Can i chat with you please , I hope to hear from you soon, Please take good care of your self , Thank you .
14. alex5444
– 41 y/o male
– Honolulu, Hawaii, United States
– Military
Caucasian / Divorced
Description:
I am a very open, charming, loving, understanding, honest,hardworking, supportive, industrious, handsome and well educated man with a good sense of humor. Am looking for a sincere and honest person.a caring,kind,friendlly very easy to get along with..a social and romantic giver..
15. briansmith
– 51 y/o male
– Birmingham, United Kingdom
Caucasian / widowed
Description:
There is no mystery to who I am, what you see is what you get. I wear my
heart on my sleeve, which is not always a good thing. When I love, I love
with all of me but when betrayed I erase you out of my life forever. I love
to laugh, am passionate about all I believe in. would love to meet Someone
who is interesting, not boring, free from addictions, healthy and fit. One
who loves the outdoors, likes to try new things, read, and cuddle next to a
warm fire or leisurely refresh the soul by wading in a fresh mountain stream.
A woman man who is honest, loyal. One that loves to meet new people and
explore cultures…
Hello. My name is Brian. I thought we may share some similar interests and
I would love to learn more about you. i will like to have your email address
or facebook details so as to get to know each other better.
16. freemankyeimen
– 55 y/o male
– California, United States
Caucasian / Single
Description:
am loving type who loves to share all the good things of life with the one i love and my family,,,i want to a loving caring woman that will be there for me always,the one i can spend my life with,the one that will not have anything to hide from me………
How are you doing? I hope good. Well can I be that Man to fill your gap. I like to be your friend, I can always prove to you that I am a real Man.
17. ph103
– 47 y/o male
– Tucson, Arizona, United States
Caucasian / Single
Description:
Am very hardworking nd honesty man , i here looking for my partner ,the woman i will be wit nd live happily together
Hi , how r u ? U r very beautiful nd attractive , i want to knw u better
18. Mark557776
– 49 y/o male
– Arkon, Ohio, United States
Caucasian / widowed
Description:
I am here seeking for someone that will love me for who i am and someone we will love each other and be faithfully to each other,i also need someone who will always have a respect for love,I want who will let's build a relationship together and work together successfully,
Hi,How are you doing today and How was your day and everythingt going on over there with you,I really love your profile so much and what you write there,I will really love to meet you and get to know you more better if you don't mind and I will stop for now just stopping by to sent u a message i be waiting to hear from you,,Have a blessed day
From Mark
Waiting for your respond
19. jh5050
– 48 y/o male
– Brookyln , New York, United States
Caucasian / widowed
Description:
i am simple and caring man with good heart, i like to meet a honest , caring
and loving woman i can spend the rest of my life with. i a single father with 2
kids, a boy and a girl.
hey Pretty, your profile caught my eye and my attention i will like to get to
know you much better and hope to have a chat with you and see where it
leads us to….get back to me if you are interested in me, hope to talk to you
soon.
20. hricky5153
– 60 y/o male
– Atlanta, Georgia, New York, United States
Caucasian / single
Description:
Friendly Individual With A Great Sense Of Humor… Just Need To Met Honest Woman That Is Also Young At Heart Don't Care About Age..age They Say Is Nothing But Just A Number.. Thank You
Good Day….I passed by your profile your smile caught my eyes it would be nice to chat if you think we might be compatible?….I don't care about the distance because i can relocate just to be with who i wanna spend the rest of my with..I hope you have a great day
21. Norman77
– 53 y/o male
– London, United Kingdom
Caucasian / widowed
Description:
the reason I came here was to find the special person who deserves all the love and passion that makes up my heart and soul is because I do not have the time to meet others in a public setting…. i will like to meet someone who is loving and caring.. am in search of a life partner .. my future wife… distance is not a problem because am ready to relocate to anywhere i found my wife
What a lovely picture you have got. I know you do not know me before but don't be frightened. I am just an admirer. I am a widowed and thought it will cause no harm to drop a short note to say hi to a beautiful lady like you. 🙂 Never mean to flatter you but you are really pretty for real. Maybe we can get to know each other, waiting impatiently to hear from you.
Bye and have a nice time. 🙂
22. ke01
– 41 y/o male
– Birmongham, United Kingdom
Caucasian / widowed
Description:
Hello I' m Looking for a Nice and Honest Woman.
I have a Son 4 and a daugether 3 they are my world and i love them so much.
I am a Single Man, Lost my Wife to death 3years ago…she was my first and only woman i have ever met in my life…My Kids want me to move on..they said they need someone to call a Mom again…
My worker sign me up here…They all want me to give myself another chance in Life..I can only Hope am Lucky enough to find a good woman that i can Love again.
Am from Birmingham, United Kingdom But am currently in Wisconsin Madison…I have live all my Life here..I Growup with my grandma after losing my both parents to death on plan crash on thier way from MEXICO…i was just 5years old when i lost them….
Dont really much about me…though i like to Cook,hangout with my kids at the Beach..
Am a Man that dont av more friends dont talk much..
am an easy going man..i learn to keep things Cool and Focus.
Good Morning Angel,How You doing?Hope your Night was re Good?well..Am new on here,So i decided to have a Glance on profiles on here.I'm willing to make new friends and also think about meeting someone that can have serious relationship again after 3years i lost my wife to death….feel free to write back to me..cheers..COOK
23. kendaheart148
– 60 y/o male
– Brockton , Massachusetts, United States
Caucasian / widowed
Description:
I am originally from Sweden never grown up to know my Sweden, when growing up, my father and mum relocated with me when i was still young to start a new life in United States. Quit a long story, to summarize, i was raised here in Brockton Massachussetts. where i spent much of my time and energy as a youth. I am the only son of my parents both parents past away many years ago. I have been married once and now widowed, i have a son that is 8 years old who lives with my late wife's parents in England studying…I am self-employed engineer, a disciplined professional engineer that deals with the design, construction and maintenance of the physical and naturally built. Well for me I'm currently living the BEST chapter of my life!!! The older I get, the better it gets! The more I flow with life the more joy, contentment and fulfillment I experience! I love to laugh & laugh often! And I love making people laugh.
Good Day….I passed by your profile your smile caught my eyes it would be nice to chat if you think we might be compatible?….I hope you have a great day
24. godlyrobert
– 54 y/o male
– Yuma, Arizona, United States
Caucasian / divorced
Description:
I love poetry, books, walks on the beach and cozy candlelight dinners. I enjoy movies, television, music, traveling, the desert, the quietness of the mountains, the ocean, sunrises and sunsets. I am comfortable in jeans or a nice English suit. A nonsmoker/drinker, not into drugs (don't need them; I live in a natural high). I believe in enjoying the good life and am high on it. I have a healthy attitude about God and the Bible. Im a very outgoing person, who loves to dine out travel and enjoy the simple life. Im a hopeless romantic and very affectionate. I have a good sense of humor and I like to make you laugh. I like to chill out with a good book or watch and movie and its even more fun when you have a special someone to do this with. Im very easy to get a long with and a very good listener
Extremely nice photo ……i hope you don't mind me sending you a message about that. I will really appreciate if i get to hear from you! My name'Robert Haul .. And I will like to have your email id so we can write more to know each other better . Have a nice day! robert
25. emiloroco
– 42 y/o male
– georgetown Guyana
Caucasian / divorced
Description:
Am easy going, down to earth, loving, understanding and i will love to meet
a lady that will love me for who i am and not for what i am..
Such a beautiful pics you got there. You have a magnetic and enchanting smile. Apologies to be mailing you out of the blues, as I found your profile while going through cupidbay, . I just couldn't resist the urge to say Hello to you. wow , I haven't been wowed for some time.You look amazing, and stunningly beautiful,i just love that smile you are wearing. I think that smile should be illegal, cos it can make people do anything you wish. I would like to know you, and possibly have the life long pleasure of being friends with you. Please don't say no!!!!. because i hardly come online on the social network i will be interested in your reply
26. hillary22
– 44 y/o male
– new York city, Alabama, United States
Caucasian / divorced
Description:
I'm a straight forward person,easy going ,I'm searching for a lovely woman to be with,someone i could talk to,play with, share my feelings with,someone to set my soul free,someone to love me completely i don't player and I'm not a time a waster.
Hello sweetie.
How are you and your day?
Well am Hillary .S. by name…I was so intrude about your profile that was I stopped just to say hi to you,well please am so interested in you,so if you don't mind I ll like to learn more about you,so 1 what is your email address and your phone number…?that ll help us in getting in touch with our self more better..
Hoping to read from you soonest,stay cool and God bless you..
Love always
Hillary cares.
27. goodadam38
– 39 y/o male
– anchorrage, Alaska, United States
Caucasian / single
Description:
im a cool,,fun loving,,God fearing and have a great sense of humour and i would love to meet a God fearing partner
hello dear…i hope you got this..lol..im adam knabe and im new on this site..you are the only person i have written to as i was caught by your fascinating and interesting picture and profile…i would love to know you more and i hope to hear from you soon..thanks..
28. kelvin07
– 44 y/o male
– Brisbane, Australia
– engineer
Caucasian / single
Description:
am a loving,caring,understanding and God fearing man
Hello how are you doing? You have got a nice profile on here..I will like to know more about you and what you seek for in a man if you dont mind.You look so beautiful and you seem to have a way with your smiles…You are very attractive,Pretty and good looking,I like and admire your profile
Picture..Text or call me on (828) 348-7972. Kelvin
29. sco001
– 53 y/o male
– Los Angeles, California, United states
Caucasian / Widowed
Description:
I`m really a kid at heart; work hard but also like to play hard.I am also described as resilient and strong; I try to deal with problems, crises, and tough situations with a positive attitude, learn from them, and move on with life. I like people who see the glass half-full instead of half-empty. I am searching for a friend and mate for life. Someone to laugh with, love with, learn with, travel and enjoy life with.
Hey, How are you doing? I just wanted to drop you a line to let you know that I am interested in getting to know more about you .You got a lovely smile, I guarantee that I am a nice man and know how to treat a woman….. you seems to be a very down to earth woman and I really admire that! .I guess I will leave you with this for now. I hope your day went well and I hope to hear from you soon. Thanks for reading this! I practically wrote you a book! Hehe! .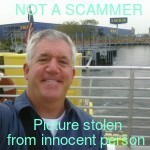 30. golala231
– 40 y/o male
– buchanan, Michigan, United states
Caucasian / single
Description:
am cool and i will like to meet someome cool like me so that we can life a long tram relationship ….. i will like to meet My love is like a rose divided into two, the leaves I give to oth
You are so beautiful and charming, Saw your profile and thought I would try to send you a nice message, not copied and pasted or poorly constructed and that consisted of more than just darling. I m not the best looking guy in the world, but never judge a book by its cover I say as I do have a great personality and I am funny, kind, caring attentive and affectionate. So if you fancy looking past the cover, and like the kind of guy you can have conversations with, has manners respect and is romantic, then maybe we could chat and get to know one another, and see where that goes?I hope to hear from you and I apologize if my message is boring or unoriginal. Take care
31. marcodoug101
– 57 y/o male
– Houston , Texas, United states
Caucasian / Widowed
Description:
Am a nice guy, fun to be with, a little crazy too but in a good way :). Am respectful and i believe all women should be treated with much respect and care. I am an outdoor person & i like to spend time having fun with that special person, outdoors i love nature and all the beauty it has to offer. Love to have some private in door times also with that special some one. Am romantic & all you would need in a man if you ask me.
I'm here basically to search for my soul mate who i will love & will truly love me for who i am. Someone trustworthy, nice, fun to be with and hardworking.
32. Davrob
– 46 y/o male
– Carlifornia, Alabama, United states
Caucasian / Single
Description:
I am David Scarpulla and i work at United State Army, im Single Father of two Lovely kids.. I honest and kind, i love to Laugh and Make people around me smile, i would love to meet someone honest and kind here, who is serious about what she's here for… if you want to know much about me you are free to contact me and i will be honest to answer all what you wish to know about me..
33. mormic
– 44 y/o male
– Marietta, Georgia, United states
Caucasian / Single
Description:
Fun loving Man looking for the right one to share my life with,can you be the and only woman for me.Part Teddy Bear,part social butterfly,why not lets go fly a kite together.Can u handle that.I like to walk in the park, on the beach under the stars at night holding hands real close,i like sailing in a boat on the water,but if there"s no wind ,row.I like a romactice woman,honest is a must loving God is a must,no game playing dont have time for it.the life to short,i want to enjoy it and would hope that u would want to grab every minute of it too.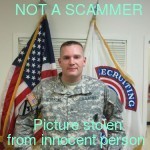 34. Alx776
– 48 y/o male
– Virgina Beach, United states
Caucasian / Widowed
Description:
I am nice, lovely, caring, and I am all you can think about been human. I have my emotions and aspirations. But I always keep it balaced and think about how all I do affect the people in my life. I am looking for love for the very last time and it will be for ever. I really dont care if you are plian Jane or drop dead Gorgeous. ALL I WANT IS A BEAUTIFUL HEART. I love the outdoors, the ocean and nature. I am passionate about life and the arts. There is actually a lot to the know. about me. a closer look into my person will tell you all
Hello gorgeous…you look great I must say.
A great profile too. How are you today.
I hope you doing pretty good. I guess the beauty of your heart out shines your beautiful face.
I enjoyed reading your profile and I hope some day we find time for a good conversation.
Alex
35. Williem
– 54 y/o male
– Olive Branch, MS, United states
– doctor
Caucasian / Widowed
Description:
i am Williem Thomson, i am 54 years old nice, lovely, good character, funny, intelligent and romantic. i am here to look for a woman that will love and care about me and grow old together
Hello, What a nice and sparkling smile. I wouldn't trade that smile for anything. I don't know you, I was hoping to find someone interesting to date when i stumbled on your profile. I got entangled in that wonderful smile, couldn't stop myself from saying hello. Please always wear that smile, I really want to know you more better.
36. engdavid231
– 44 y/o male
– Los Angeles, California, United states
– Engineeer
Caucasian / Single
Description:
Hello our paths have not crossed yet, but I am excited to get started. Being content and happy are certainly what we want, but do we know how to earn this trust. I am a very sincere person in all things.
Compliment of the season , Am David , Just checking on profiles on here and got arrested by your angelical look.. Wow!!! your beautiful and would really like to know you more better if you dont mind you can just text me on my cell cos am not a paying member and thats why am having difficulties in reading my messages on here so if you want to get back to me dont message me on here just text me on my cell and lets get started.. seven/six/zero/five/three/eight/three/four/seven/six.or you check on my profile i put my number on there too….Hope you Can sort it out? lol . David 760-538-3476
37. Dengreelish
– 43 y/o male
– Los Angeles, California, United states
– Engineering
Caucasian / Divorced
Description:
I would enjoy a relationship once again. But being realistic, it takes time to meet that special someone. I love the outdoors and everything about simple Love, I need a woman too share its beauty and splendor with. We are blessed to live in such a fine climate. I'm Probably looking to get married, right now, but I could be serious relationship. if the right woman come along. You know, Chemistry, I am very energetic, I work out, play lots of tennis, bike. Wake board, I'm Average in appearance (I'm no brad pit, but my mom says, I am easy on the eyes ) I don't have a six pack but maybe in the fridge-LOL 🙂 I would love to find a kind, energetic, gentle, humorous, young at heart women. That person would be comfortable one day biking along the Bay, site-seeing, having brunch on the bay, a summer hike, then the next night driving to Vegas, I'm very spontaneous. We can go out , day or night. I'm comfortable in jeans and shorts, but like fine dinning, and dressing up as well. Cuddling, watching a movie or in my back yard on the love seat drinking a glass of Pinot? sound fun? kissing is cool too :)I consider myself professional, sincere, down to earth yet having an adventurous side as well. I'm not here to impress anyone with anything yet am confident with what I have in Life and myself. I am always willing to learn and grow from my experiences and make new friends. Did I mention I cook? As for the other half, I would like to find someone that I have good chemistry with.Would like to meet a lady who dreams to bring two hearts together as one. She will be able to depend on me more than any other person,When we are not together I want to feel as though a part of me is missing. A woman with a good sense of humor, who knows when to be serious and knows when to laugh. A woman who I feel lucky to know and even luckier to be with. I know she is out there,I am actively looking for a partner, future friend and possible wife. You will enjoy me to eternity – I will make sure of that fact. My woman will be showered with compliments. I am the guy that says – sweetie, go take a long bath and I will take care of dinner. Too good to be true?I will strive to be your best friend and I will give everything I can to please you, make her happy, commit 110%.Love and caring to her and her kids if she has any . I'm looking for that love of my life who wants the same and is willing to give it. NOT be afraid to give for fear of getting nothing back. I truly believe you have to risk putting your heart and Love out there in order to reap the rewards of a fulfilling Relationship with a true partner in life.I'm looking for a girl that is attractive fun and likes to be outside, try new things, or just get out of the house for a cup of coffee. We can get dressed up or down for whatever we like doing next. I like to dance (yes its true!) Taking care of herself is important. I am not a big fan of smokers but it doesn't matter if I'm crazy about her (you?). I like to spoil the special girl in my life with little surprises. I am affectionate and love to hold hands etc I am looking for an honest person who I can share my day with and listen to how your day went. I believe conversation is the key to a successful relationship I learned that life is too short to not enjoy all that there is in this world, and there is a lot out there. So if your up for it send an email but don't wait too long, another sunset will have passed that we could have shared together Someone that likes to spend time together that enjoys the simple things in life, but also likes to let loose and enjoy too. if your comfortable in shorts and sandals and like to get dressed up to go out for dinner or a romantic night out then we might just be right for each other.You can definitely tell I wrote this , sorry- no copy and paste here. Real words real desire 🙂
Nice smile your profile is really interesting and loving picture there are some very pretty people on this here I don't know if I am the heart guy that you looking for here but I believe its worth an email to see if we have anything in common.Please take a moment to glance at my profile if I peak your interest I would love to hear from you,you are free to text on 323-844-3936. you seem very genuine.
38. william philip
– 55 y/o male
– Los Angeles, California, United states
– military
Caucasian / Single
I am Looking for a Long term relationship with a Honest, faithful, loyal, sincere, caring , loving woman that I Can share the rest Of my entire life with , since I have been with no woman for 3yrs now , since i Lost wife …I Think is time to move forward and know what life have for me .
I think I will be so happy to get to know you better
39. gidi02
– 55 y/o male
– Marietta, Georgia, United states
– engineer
Native American / Single
all i want is a sincere being,someone who will understand and love me for who i am and not for what i have,cause love is not selfish nor lie,having been single for years,i need something real cause thats the only purpose am on here searching for the real woman,real companion,real soul mate.
hello pretty,i am gideon from marietta GA,i got so amazed going through your profile and i wanna say if am giving the chance,you will forever be gratefull,cause a man without the fear of GOD is worthless…
40. lutherf
– 55 y/o male
– Houston, Texas, United states
– engineer
Native American / Single
U may not kno this but Im kind of a BIG deal! oh & mabee a lil' bit difficult @ times but SO worth iT..DISLIKE ppl who canT get rite & ppl who think they slick… SMMFH well am cool calm and understanding,not all fingers are equal thats what i believe
Hello you look beautiful and take away. Hmu cos I'd like to know