Username maryderrik
Email bettyderrik4u22@gmail.com
Name Betty Derrik, Mary Derrick
Age 34 y.o.
Here for Friendship, Romance, Serious Relationship, Marriage
Looking for Male
My match's age from 19 to 86
Location New York, NY, USA
Marital status single
Children no children
Sexual Orientation Homosexual
Ethnicity white
Religion Christian
Description
I m looking for someone who believes on equality in marriage. I m honest caring and loving person only can not tolerate people who lie. I believe life is too short for fightings so better to be a better person. I think a relationship
IP address 91.229.164.102 – proxy
---
Username Geldine
Email weebalyf987@gmail.com
Gender Female
Looking for Male
Age 31 y.o.
Country United States
City colorado Az
Here for Friendship, Romance, Serious Relationship, Marriage, Just Fun
Marital status Single
Sexual Orientation Straight
Children I want children
Ethnicity Native American
Religion Christian
Body Type Average
Education Masters Degree
Tel 762-359-7829
Description
I am single looking for a caring and loving soul mate add me on hangouts ot txt me weebalyf987@gmail.com addme or 7623597829
IP address 41.218.217.13 – Ghana
---
Username jamila444
Email jamila007m@gmail.com
Gender Female
Looking for Male
Age 24 y.o.
Country United States
City Georgia
Here for Marriage
Marital status Single
Sexual Orientation Straight
Children I don't have children
Ethnicity Middle Eastern
Religion Muslim
Body Type Average
Education Bachelors Degree
Occupation Nurse
Description
I am searching for a man that is responsible , caring , understanding , honest , with great sense of honor , God fearing in him , ready to marry and have children with me,no matter the distance i am willing to relocate to meet with him which he should be responsible of that
IP address 37.143.130.30 – proxy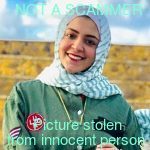 ---
Username Victor12
Email mariamafacebook00@gmail.com
Age 39 y.o.
Here for Friendship
Looking for Female
My match's age from 19 to 86
Location New York, United States
More info
Marital status single
Children no children
Sexual Orientation Straight
Ethnicity white
Religion Other
Description
I am single woman and I came to this site to meet a man, who knows how to enjoy life in all its colors. I want to be with a man, who has a strong character and always has a sense of humor. I want to find a man with whom I could spend my life with and who wants a real woman. The man who knows, what he wants. It's very important for me, he being honest and reliable. Because as every woman, I need to feel a strong arm and always rely on my man. I hope, I ask not too much. Just simple things, which is normal for a real, serious and kind man. I hope, you are exactly such a man, whom I need.
IP address 185.147.34.44 – proxy
---
Username Laura240
Email Laurawillis240@gmail.com
Name Laura Willis
Looking for Male
Age 27 y.o.
Country United States
City New York
Here for Serious Relationship
Marital status Single
Sexual Orientation Straight
Children I want children
Ethnicity Mixed
Religion Other
Body Type Average
Education High School
Tel 470-310-2195
Description
I'm Laura, nice, cool, loving, caring, single and never been married, looking for a serious minded man that knows what he wants and ready for a serious relationship… 4703102195 for a better conversation
IP address 173.244.217.12 – proxy
---
More emails of scammers
Natliefort35@gmail.com
katievia698@gmail.com
bettywilson279@gmail.com
Adunni.hassan@yahoo.com
amyrolf503@gmail.com
joycesalinas496@gmail.com
hannap884@gmail.com
rocksonaugustine0@gmail.com
This post was viewed 346 times