rheena
33, Woman, Single
West New York, United States
Tel 567-252-8409
Email rheenajreet34@gmail.com
Susan mike
33, Woman, Single
Virginia Water, United Kingdom
Tel 910-370-6785
Email laracowan0090@gmail.com
Rosenlin
31, Woman, Single
California City, United States
Tel 856-537-8745
Email kikiperry3@gmail.com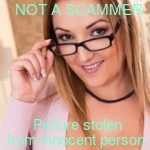 Cindytxtme9892928775
34, Woman, Single
Carmichael, United States
Tel 989-292-8775
Alicetieku163atgm
55, Woman, Single
Arkansas City, United States
Tel 213-632-8272
Email Alicetieku163@gmail.com
venn
33, Woman, Single
Altbach, Germany
Tel 732-844-0996
My self-introduction
I'm seeking a serious long term relationship and more. Someone who is responsible, respectful, can take care of themselves, and who is employed.special to capture my heart and knows how to handle it with care, one who will cherish me and be willing to share life's greatest joys and sorrows. text me jessicavenn123@gmail.com
Stellamill
34, Woman, Single
Austin, United States
Tel 312-462-4729
Email charllotesam@gmail.com
tazauyana
36, Woman, Single
Amsterdam, Netherlands
Tel 337-944-9886
Email tazauyana56@gmail.com
Ebetty048
34, Woman, Single
Arizona City, United States
Tel 475-210-0641
Email ebetty048@gmail.com
Abigailcooper
34, Woman, Single
California City, United States
Tel 505-436-7680
Email agneswalker664656@gmail.com
agnies
37, Woman, Single
Maryland City, United States
Tel 443-582-3214
My self-introduction
I am agnies Vieira I am single for the past two year…I want to live happy with a new man who is gonna be caring and trustworthy.
Text me 4435823214
Cynthia43
34, Woman, Single
California City, United States
My self-introduction
Hello. I'm Cynthia and lives in United State Califonia. I will love to know you and also hear from you here you feel alive texting me on hangout cynthiarogerslol@gmail.com I will be expecting a text from you.
Bellenav
30, Woman, Single
California City, United States
Tel 323-676-6422
My self-introduction
Well am new on here am care and lover person, I really work hard to know and know how to have fun am 5`10″ 134, am 28 years of age with a athletic build, physically fit, a bunch of laughs, warm, caring, honest, good listening, God Fearing, and a positive person.text me (3236766422)
Andrew Sarah
31, Woman, Single
Alabaster, United States
Tel 334-454-6538
My self-introduction
Text me on.., Three..three..four..four..five..four..six..five..three..eight
Joyronald
28, Woman, Single
Los Angeles, United States
Tel 386-319-5375
My self-introduction
I'm new on here and will love to meet a soulmate… +1 386 319-5375. Just text me. Bye for now…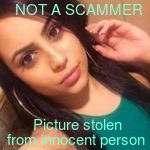 Sandrashelly8
34, Woman, Single
California City, United States
My self-introduction
Hello every one here am sandra by name am just new here
Am here looking for a good care honest trustworthy man
If you are interested in me you can add me up on Hangout sandrashelly8@gmail.com text me ASAP
TEXT_83240THREE3701
32, Woman, Single
Alvin, United States
Tel 832-403-3701
My self-introduction
My name is Debra ,easy-going and level-headed. I am upbeat and always try to think positively. Ambitious, assertive, strong and independent but always very feminine describe me well,I am a down to earth, dont sweat the small stuff type of person. Im not perfect but I have a good heart. I am confident in who I am as a person, very loyal, loving and trusting of the right person. I do tend to be on the quiet side, not very out going but also not antisocial. I would much rather sit and have a meaningful conversation with one person than have small talk with many. I enjoy the simple things in life like hearing my twin laugh, watching a movie, taking a walk down a beautiful path or just talking to someone special. I am looking for a man who has a good heart, is empathetic, generous, and honest. Someone who is driven ,well educated and smart with a sense of humor. I am a romantic at heart and am looking for a Man who keeps chivalry and romance alive…. If you are this man, please feel free to write and wink, or just leave a number, I'll text. I would love to talk more. Speaking of numbers follow the numbers as i label and send a text if you think you've figured it out.
8. Honesty
3. Love
2. Happiness
4. Trust
0. Commitment
3. Communication
3. Believe
7. Romance
0. Cuddling
1. Constant messaging. Only the smart once get the best once. Know that
Rita9t
33, Woman, Single
Springfield, United States
Tel 260-376-0090
My self-introduction
I'm a woman with passion, looking for a man that will love me and take care of me. Text me 2603760090, hangouts ritaleech21@gmail.com
Amandaman0618
34, Woman, Single
Oklahoma City, United States
Tel 385-404-2019
My self-introduction
Born to rule and love.. Simple as white snow ..if you wish to know me more text me on..+13854042019..because I'm not always on here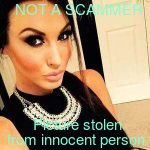 Lisababe50
31, Woman, Single
Ohioville, United States
Tel 323-609-4993
My self-introduction
I'm a gentle girl and easy going, i don't have much time for games or something, just text me for whatever you feel like telling me nd let's get to know each other. Am not use to this app but you can reach me on phone via, +1(323) 609-4993
Lucylover
29, Woman, Single
Wyoming, United States
Tel 859-320-1298
My self-introduction
Hello how are you doing today? I'm new here and it really getting bored. I'm looking for someone nice and special. I don't come on this site much so you can get back to me if you care to talk. Text me (859) 320-1298 and you can also email me on hangout at Victorialucy1483@gmail.com …
Karen5428
30, Woman, Single
Indianapolis, United States
My self-introduction
I love going to the beach,dancing,swimming,I love to go out and have fun esp. in the sun. Love movies, love to travel, love outdoors. Looking for that special someone to share their fun ideas with and lots of laughter. I'm loyal above all ,caring and trustworthy. Text me if you wish to chat or hit me up on Kik karen5428
Hangout jeankaren3056@gmail.com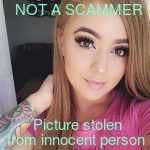 Alice435
30, Woman, Single
Toronto, Canada
My self-introduction
Tel 715-602-0406
Am just a single lady
Looking for me text me on alicemorgan499@gmail.com
Text me on (715) 602-0406 .
tasha9898
30, Woman, Single
Chatsworth, United States
My self-introduction
am tasha ..you can also text me on hangout tashajimmy053@gmail.com
am a business owner
Alexdebby
37, Woman, Single
Texas City, United States
My self-introduction
Looking for the man that will take good care of me and never let me go you can text me on hangout alexdebby03@gmail.com
Betty clara
33, Woman, Single
Texas City, United States
Tel 402-500-0304
My self-introduction
My name is Betty am here single looking for long term relationship a man who is honest loyal and humble. Looking fine honest man that I we love to the end of my life am ready to give birth am looking for a kid. If you wanna know more About me text me so we can talk more better 4025000304
This post was viewed 453 times