Username jennymax
Email jeniphermason1996@gmail.com
Name Jennifer Mason
Looking for Male
Age 30 y.o.
Country United States
City texas
Here for Friendship, Romance, Serious Relationship, Marriage
Marital status Widowed
Sexual Orientation Straight
Children I have 1-2 children living with me
Ethnicity Native American
Religion Christian
Body Type Fit
Education Bachelors Degree
Occupation hair dressing
IP address 173.239.232.72 – proxy
---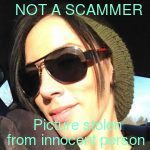 Username lovelygirl5544
Email berniceandy5544@gmail.com, rl1917521@gmail.com, sheevanessa433@gmail.com
Name Bernice Candy
Looking for Male
Age 35 y.o.
Country United States
City Ohio
Here for Serious Relationship, Marriage
Marital status Single
Sexual Orientation Straight
Children I don't have children
Ethnicity White
Religion Christian
Body Type Fit
Education Some college
Occupation fashion designer
Tel 951-599-8780, 629-777-2174
IP address 154.160.24.0 – Ghana
---
Username linaaj88
Email ebenezergha@gmail.com
Age 39 y.o.
Here for Friendship, Romance, Serious Relationship, Marriage
Looking for Male
My match's age from 39 to 86
Location New York, NY, USA
Marital status single
Children don't want children
Sexual Orientation Straight
Ethnicity mixed
Religion Christian
Occupation VCA Ridge Road Animal Hospital
Description
I am a woman who is mature enough to understand that loyalty, commitment and honesty is a priority and not an option. I am a loving, happy person, understanding and respectful to the people surrounding me. I love my family and I am a God-fearing woman, I'm interested to see you soon!
IP address 45.152.180.252 – proxy
---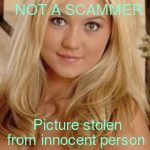 Username jessy2086
Email jcynthia2088@gmail.com
Name Jessy Cynthia
Looking for Male
Age 33 y.o.
Country United States
City new york
Here for Serious Relationship
Marital status Separated
Sexual Orientation Straight
Children I don't have children
Ethnicity Mixed
Religion Christian
Body Type Average
Education Bachelors Degree
Occupation nursing
IP address 129.205.113.228 – Nigeria
---
Username Maryjames101
Email maryjames7983@gmail.com
Name Mary James
Looking for Male
Age 19 y.o.
Country United States
City Texas
Here for Serious Relationship
Marital status Single
Sexual Orientation Straight
Children I don't have children
Ethnicity White
Religion Christian
Body Type Average
Education Student
IP address 105.112.46.106 – Nigeria
This post was viewed 317 times