Username Patrick111
Email evanshoward1114@yahoo.com
Name Evans Howard
Looking for Female
Age 47 y.o.
Country United States
City Houston
Here for Friendship, Romance, Serious Relationship, Marriage, Just Fun
Marital status Single
Sexual Orientation Straight
Children I don't have children
Ethnicity Mixed
Religion Christian
Body Type Athletic
Education PhD
Occupation Military
Description
Even if you fail, it doesn't mean you will continue to fail. Be able to say you believed in yourself and kept trying. Everything that is successful will begin with you believing in yourself.
IP address 85.203.22.215 – proxy
---
Username Poole
Email Marypoole110@gmail.com
Name Mary Poole
Looking for Female
Age 42 y.o.
Country United States
City Nashville
Here for Friendship, Romance, Serious Relationship, Marriage
Marital status Single
Sexual Orientation Straight
Children I don't have children
Ethnicity White
Religion Christian
Body Type Slim
Education Some college
Tel 609-644-4690
Description
Hey hello pretty how are you doing today….Am Poole and I will love to get to know you even better but I don't really talk much in here you can only get me in hangout at Marypoole110@gmail.com otnyou text me at +16096444690
IP address 77.111.247.226 – proxy
---
Username schuhlien
Email sofiaschuhlien@gmail.com
Name Sofia Schuhlien
Looking for Female
Age 48 y.o.
Country United States
City North Carolina
Here for Marriage
Marital status Widowed
Sexual Orientation Straight
Children I have 1-2 children living with me
Ethnicity White
Religion Christian
Body Type Average
Education Masters Degree
Occupation soldier
Description
Am always happy see myself be and US army
IP address 154.160.3.32 – Ghana
---
Username lawrence001
Email ecker4joyce@gmail.com
Looking for Female
Age 53 y.o.
Country United States
City Arizona
Here for Marriage
Marital status Widowed
Sexual Orientation Straight
Children I have 1-2 children living with me
Ethnicity White
Religion Christian
Body Type Average
Education Masters Degree
Occupation automobile Engr
IP address 207.244.89.108 – proxy
---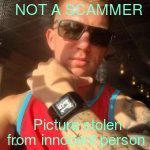 Username Smithramond45
Email Ramondsmith869@yahoo.com
Looking for Female
Age 45 y.o.
Country United States
City San Diego
Here for Serious Relationship
Marital status Single
Sexual Orientation Straight
Children I have 1-2 children living elsewhere
Ethnicity Native American
Religion Christian
Body Type Average
Education Some college
Occupation mIlitary
Description
Very simple and love to dance
IP address 97.107.129.8 – proxy
This post was viewed 306 times