Username mona555
Email monawilson011@gmail.com
Name Mona Wilson
Looking for Male
Age 30 y.o.
Country Spain
City madrid
Here for Friendship, Romance, Serious Relationship, Marriage, Just Fun
Marital status Single
Sexual Orientation Straight
Children I don't have children
Ethnicity White
Religion Christian
Body Type Athletic
Education Masters Degree
Occupation Unemployed
Description
Personal Description Am mona by name, am loving,caring, honest and trustworthy to know more about me hear is my mail
IP address 196.170.199.27 – Togo
---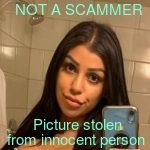 Username vgsgd
Email brianalee05581@gmail.com
Looking for Male
Age 37 y.o.
Country United States
City new york
Here for Serious Relationship
Marital status Single
Sexual Orientation Homosexual
Children I don't have children
Ethnicity White
Religion Atheist
Body Type Athletic
Education Some college
IP address 41.218.215.91 – Ghana
---
Username Pamila
Email Janetsmith8008@email.com
Name Janet Smith
Looking for Male
Age 31 y.o.
Country United States
City California
Here for Friendship, Romance, Serious Relationship, Marriage, Just Fun
Marital status Divorced
Sexual Orientation Straight
Children I don't have children
Ethnicity White
Religion Christian
Body Type Average
Education Some college
IP address 154.160.24.239 – Ghana
---
Username singletracy
Email lowstacy40@gmail.com
Name Tracy Lows
Looking for Male
Age 33 y.o.
Country United States
City 33131
Here for Serious Relationship
Marital status Single
Sexual Orientation Straight
Children I don't have children
Ethnicity White
Religion Christian
Body Type Average
Education High School
Occupation woeker
Description
I had a pretty rough childhood. My mother raised me on her own. I always needed to help her both physically and mentally, so now I am a very strong person. My younger brother grew up with me, and he also needed my help; therefore, I am a very responsible girl. I am a very sociable and charismatic lady. You will never get bored with me. I am very interested in the world around me. I am curious and I like to learn new things. I have many friends with whom I like to spend time. We prefer going to the cinema or sitting in a cafe.
IP address 149.28.63.90 – proxy
---
Username KatieMcBanks96
Email cutekatiebanks@gmail.com
Name Katie Banks
Looking for Male, Both
Age 31 y.o.
Country United Kingdom
City Cambridge
Here for Friendship, Serious Relationship, Marriage
Marital status Single
Sexual Orientation Straight
Children I don't have children
Ethnicity White
Religion Christian
Body Type Fit
Education Masters Degree
Occupation self employed
Description
I am Katie Banks, i'm 28, lives in Cambridge, United Kingdom. Am single, have no children… just got broked up, and want to settle down for a serious, kind, caring man…. KATIEBANKS
IP address 105.112.56.32 – Nigeria
This post was viewed 350 times