Username Young_soul
Email Clarrissamorganna@gmail.com
Name Clarrissa Morganna
Looking for Male
Age 31 y.o.
Country United States
City Atlanta Georgia
Here for Friendship, Romance, Serious Relationship, Marriage, Just Fun
Marital status Single
Sexual Orientation Straight
Children I don't have children
Ethnicity White
Religion Christian
Body Type Athletic
Education Masters Degree
Occupation Fashion designer
Description
I love to be loved
IP address 154.160.25.126 – Ghana
---
Username bacca
Email amamckid007@gmail.com
Gender Female
Looking for Male
Age 34 y.o.
Country United States
City Connecticut
Here for Serious Relationship
Marital status Single
Sexual Orientation Straight
Children I don't have children
Ethnicity Native American
Religion Christian
Body Type Athletic
Education Some college
Tel 667-401-6922
Occupation TextMe 6674016922 Or AddMe On Hangout : Amamckid007@Gmail.com
Description
TextMe 6674016922 Or AddMe On Hangout : Amamckid007@Gmail.com……Age doesn't mean anything for me, but the soul does! I want my man to be reliable, honest, with a sense of humor and communicative. I want him not to forget that I like flowers)……TextMe 6674016922 Or AddMe On Hangout : Amamckid007@Gmail.com….TextMe 6674016922 Or AddMe On Hangout : Amamckid007@Gmail.com
IP address 185.191.207.52 – proxy
---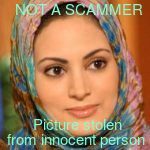 Username Halimaa
Email jfati1303@gmail.com, hp4377153@gmail.com
Gender Female
Looking for Male
Age 24 y.o.
Country Mexico
City Acapulco
Here for Friendship
Marital status Single
Sexual Orientation Straight
Children I don't have children
Ethnicity White
Religion Atheist
Body Type Average
Education High School
Occupation student
IP address 154.70.93.10 – Togo
---
Username Tracy
Email feenin999@gmail.com, tracypatridge853@gmail.com
Name Tracy Patridge
Looking for Male
Age 39 y.o.
Country United States
City New Jersey
Here for Serious Relationship
Marital status Single
Sexual Orientation Straight
Children I don't have children
Ethnicity White
Religion Christian
Body Type Average
Education Other
Occupation Sale Assistant
Description
Looking for long term relationship……tracypatridge853@gmail.com
IP address 154.160.2.106 – Ghana
---
Username sexylips2323
Email anitalarry181@yahoo.com
Name Anita Larry
Looking for Male
Age 30 y.o.
Country United States
City Los Angeles
Here for Friendship, Romance, Serious Relationship
Marital status Single
Sexual Orientation Straight
Children I want children
Ethnicity White
Religion Christian
Body Type Athletic
Education Bachelors Degree
Occupation Sales
Description
I guess, I am that rare woman, who knows what she wants in life, in work and in a family. I am goal oriented and always put all the efforts for reaching my goals. I would also describe myself as an independent and self-sufficient woman. You may think that I am a strong woman, but I have not forgotten that I am a woman. I can say that I am a kind, loving and supportive partner and I am that rare woman, who knows how to make a man happy. Would you like to find it out?
IP address 197.251.240.23 – Ghana
This post was viewed 506 times