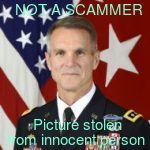 Username Ricahrdclarke7
Email richarddclarke7@gmail.com
Name Richard Clarke
Looking for Female
Age 50 y.o.
Country United States
City houton texas
Here for Serious Relationship
Marital status Widowed
Sexual Orientation Straight
Children I have 1-2 children living elsewhere
Ethnicity White
Religion Christian
Body Type Average
Education Other
Occupation Military
Description
Man of honesty,love and caring
IP address 41.215.163.1 – Ghana
---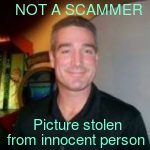 Username Mill_henry
Email rose0902802@gmail.com
Looking for Female
Age 56 y.o.
Country United States
City North Carolina.
Here for Serious Relationship, Marriage
Marital status Widowed
Sexual Orientation Straight
Children I have 1-2 children living with me
Ethnicity White
Religion Christian
Body Type Fit
Education Other
Occupation U.S ARMY
Description
Looking for a serious faithful and trustworthy woman to spend my lifetime with.
IP address 154.160.21.249 – Ghana
– different pic on hangouts
---
Username terrysmith2727
Email terrysmith37377@gmail.com
Name Terry Smith
Looking for Female
Age 49 y.o.
Country Netherlands
City Amsterdam
Here for Serious Relationship
Marital status Separated
Sexual Orientation Straight
Children I have 1-2 children living elsewhere
Ethnicity White
Religion Christian
Body Type Average
Education Masters Degree
Occupation military personnel
Description
i'm a nice and caring man easily to understand with a good personality
IP address 41.203.78.72 – Nigeria
---
Username williamsace
Email williamsace275@gmail.com
Gender Male
Looking for Female
Age 49 y.o.
Country United States
City Atlanta
Here for Romance, Serious Relationship, Marriage
Marital status Divorced
Sexual Orientation Straight
Children I have 1-2 children living with me
Ethnicity White
Religion Christian
Body Type Average
Education Bachelors Degree
Occupation Military
IP address 161.129.70.187 – proxy
---
Username Donaldson0
Email Sondonald00@gmail.com
Looking for Female
Age 32 y.o.
Country United States
City California
Here for Serious Relationship, Marriage
Marital status Widowed
Sexual Orientation Straight
Children I don't have children
Ethnicity White
Religion Christian
Body Type Slim
Education Other
Occupation Marine Corps
IP address 41.203.78.240 – Nigeria
---
More emails of scammers
Kwakuninja@gmail.com
godsonola0@gmail.com
victoriaallison79@gmail.com
gladysturkson123@gmail.com
julietbikomagu6@gmail.com
julietbaby1230@gmail.com
hanamariam58@gmail.com
This post was viewed 659 times