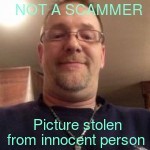 username: Bill505
name: Michalis Geno
email: michalis_geno@ex.ua
altrenative email: nick4785691349@gmail.com
age: 53
location: Austin, Texas, United States
ethncity: mixed
occupation: construction
marital status: divorced
IP address: 196.46.245.55
description:
I am michalis from Greece living and working as an engineer/independent contractor in Austin,TX . I'm very easy-going, non-materialistic, low-maintenance, athletic, cheerful, and stable. I enjoy trying new things and seeing new places, people watching, festivals, concerts (country), dancing, road trips, hiking, horseback trail rides, gardening, love to cook, laughing, and just enjoying life day by day. I am very family oriented. I like to stay home and be with that someone special in my life.I am a gentle and easy going guy,i am very hard working,i am honest and have vowed to always be honest,i am faithful,i do not like people that lies,and i hate to lie too,i hate people that pretends
I am looking for a friend and companion to share my life with. Life is to short to spend it alone. She must be honest, trustworthy and loyal. I am looking for someone that will be my friend first, companion and best friend. I am looking for someone that is serious about a relationship and not playing head and heart games. Someone that is caring of my feeling and will treat me the way she want to be treated.
message:
Dear Friend , nice to meet you here . Maybe we will always miss each other so why not let me have your email or better still write me on my email( michalis_geno@ex.ua) so we can connect freely at our comfort time? I want to get to know you more but of late I am too busy so I will be good by email, do have a wonderful night rest .
WHY IS IT A SCAM / FAKE:
IP is Nigeria
IP doesn't correspond location
Profile description is widely used in scams
Nigerian wording
Also see here (same scammer):
http://www.scamdigger.com/2015/11/david-mcdonald-dmacdonaldex-ua/
This post was viewed 1381 times