Here are some examples of scam profiles, these African scammers are posing as females. In reality, they are all Nigerian and Ghanaian MEN with pictures stolen from the innocent women, mostly from the cam models or Instagram models.
Amslillan
33, Woman, Single
Ohioville, United States
Tel 646-585-7556
My self-introduction
I am lillan by name i am looking for a longterm relationship from a serious man.if interested you can text me on six-four-six-five-eight-five-seven-five-five-six.
Anabel simmons
45, Woman, Open relationship
Chestermere, Canada
Tel 901-910-2500
My self-introduction
Am Anabel.. Here to socialize and find a true man for myself…You can text me on hangouts… anabelsimmons49@gmail.com..i will reply you.. Am not always online here
Traccysexy
29, Woman, Single
Virginia, United States
Tel 720-651-8057
Email tracytravis022@gmail.com
My self-introduction
(Tracy)Hello everyone, I am Tracy travis and I am new to this whole online dating, (travis)my friend Jessica told me much about this site and this was where she found her(022) soulmate,So I hope I will be able to meet my Mr. Right…(@gmail.com)
I believe a serious man should be able to text me …Join all the letters in the bracket above and text me if you will take me seriously… I hope I find the right person…..(honest and caring)
Clararuth
36, Woman, Single
Texarkana, United States
Tel 424-261-9455
Email ruthclara147@gmail.com
My self-introduction
Please before you can text me i don't have time for games ….i want an honest and trust worhty man …and i will give that to him
Jamilovasha
39, Woman, Single
Brentwood, United States
Tel 224-677-3770
Email morningsmile33@gmail.com
My self-introduction
I am family-oriented, kind, purposeful, careful and sociable woman. I want to bring love to the family that we will build together. Our life is too short to live without love
Only serious, down to earth, well mannered, loyal, but a bit wild man! Someone who still believes in pure love, kind hearted, active, optimist and willing to take care and love only one girl
tvrs123
36, Woman, Single
New York City, United States
Tel 347-913-9368
My self-introduction
prefer e m a i l me parkersheila12345@gmail.com ortext_3479139368.I'm attracted to man who are ( no ones perfect) loving and fun and able to express feelings and thoughts honestly. Who shares an interest in the arts and enjoys traveling. I'v learned… there is more good in the world than bad. my life , so far , has been positive . I have traveled to many countries. As I meet new people, I'm always reminded that I have many things still to learn.well text me if you think we are on the same shoe and let see how it goes. Sheila
Pureheart Melissa
32, Woman, Single
Pueblo, United States
Tel 719-999-7453
My self-introduction
melissakenneth818@gmail.com…..or text me +1 719 999 7453…
wandalkuehl
38, Woman, Single
New Ulm, United States
Tel 507-299-0822
My self-introduction
I am a woman looking for a man for a lasting relationship as we have fun and share some special times. I am creative, whimsical and fun, with a good sense of humor. I'm more of a tee shirt and jeans type of guy, but do enjoy dressing up for a concert, art opening or good play. I enjoy nature, but would rather do a nice walk than a strenuous hike. I am sensitive and love hugs and cuddling. I am more spiritual than religious and I'm focusing on having a meaningful life. I travel a couple of times a year for Business. There is a shy side to me, but those who know me would never know that. I am looking for someone to share in the excitement, good times and beauty of the nature and people of this area.
are you smart enough to figure this out? Then Text
V 0 VII II IX IX 0 VIII II II
tinajose3969
32, Woman, Single
Moorefield, United States
Tel 224-999-4034
My self-introduction
I am loyal, active, responsible, loving, caring, sharing, kindhearted,warm, accomodating,sexy,compassionate,tolerant,laid back type,outgoing,welcooming to people genrally,I am also a one man lady,I like to sing,write poems,listening to music,swimming,playing Basketball,watching TV,Movies and comedies,I love public intimacy and want a good man with a good heart,one with good knowledge about love and who knows how a lady is been treated,age or colour difference do not matter to me at all,as long as he loves me,I want a relationship that will last forever and won't fade no matter what.text me on (224) 999-4034
Kathy 2144
33, Woman, Single
Texas City, United States
Tel 610-900-1132
My self-introduction
I'm Kathy by name I'm looking for a sincerely honest passionate and understanding man serious relationship that will lead to married…. Of you are here for serious relationship text me on hangout….. Markkathy012@gmail.com
Flora7245
32, Woman, Single
Florida City, United States
Tel 651-321-7245
My self-introduction
i am pretty new to this site and i am trying to see how it works, the app is messing up on my phone but i still care to communicate better with you, you can text me directly or send me mail messages,6513217245
hailey04
32, Woman, Single
Earth, TX, United States
Tel 248-429-9408
My self-introduction
My name is Hailey and I'm very friendly
entertainment and much more interesting topics..you could text me up on hangout if you're interested at haileykendrick04@gmail.com
Melinda447
30, Woman, Single
Aliceville, United States
Tel 440-606-3788
My self-introduction
I am Melinda by name a woman of her word, with honest and loyal, faithfulness heart, I'm 28 year No kid and am single i think it is now for me to settled down with right man, Looking for a Honest Trusted and loving Caring and Trust worthy Down earth to everyone in life and generous laugh with any one to make people happy and lifely that will not be having a double date that will not cheat on me, you can send your contact… or text me Mail Yungcub67@gmail.com Thank
coolpet
35, Woman, Single
Nevada City, United States
Tel 703-382-2640
My self-introduction
am monica by name and am an easy going person,i love to make new friend,am easy to walk with and i love the way i am….well i can't say much about myself is until u get to know me your self better…u can text me back on this number;(703) 382-2640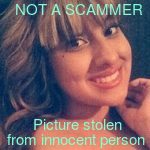 text4092139503me
32, Woman, Single
Renton, United States
Tel 409-213-9503
Email cuteashley417@gmail.com
My self-introduction
am new to this site am here looking for long term relationship and the right man to be my soul mate ..I will love to know more about you more over you can TEXT ME 409 213-9503 or hangout cuteashley417atgmail soon to hear from you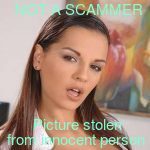 Nine016161057
36, Woman, Single
Cleveland, United States
Tel 901-616-1057
My self-introduction
Seeking for a serious relationship that will lead me to marriage here is my text number if you care or chat 9016161057
SingleLady27
35, Woman, Single
West New York, United States
Tel 770-467-2488
My self-introduction
I am a good looking young woman. I am kind, intelligent and can be tender and sexy woman for my man. I prefer active lifestyle.And i would be happy if you can text me on 7704672488 or send me your skype id or hangout id
Lopez18
35, Woman, Single
Texas City, United States
Tel 501-438-9124
My self-introduction
AM SINGLE LOOKING FOR A SERIOUS MINDED MAN THAT IS READY FOR SERIOUS RELATIONSHIP
My name is JANE LOPEZ. I am new to this type of atmosphere in meeting people, I have only been a member for a couple days and and I Just wanted to know where this will lead to..I enjoyed reading your profile and you are a very Handsome Guy!! So you can text me (501) 438-9124
wkatherine530
38, Woman, Single
New York City, United States
Email wkatherine530@gmail.com
My self-introduction
Am katherine Williams From NY Brooklyn singe with no kids
Am working as an assistant Nurse
Nancy100
39, Woman, Single
Texas City, United States
Tel 509-254-5392
Email claracharlie3@gmail.com
My self-introduction
We are without any limit to our thoughts and feelings in life and can create any reality we choose to focus our attention upon. There are infinite imaginative possibilities when we allow the freedom to go beyond our perceived limits. If we can dream it, we can build it. Life, through unconditional love, is a wondrous adventure that excites the very core of our being and lights our path with delight." – from Harold W. Becker in Unconditional Love – An Unlimited Way of Being.
Juliet000
34, Woman, Single
New York City, United States
Tel 443-522-0354
MARIASANDY
33, Woman, Single
Brookville, United States
Tel 860-607-0271
My self-introduction
I would like to meet a man who knows how to be man. So many men come across me but there are not serious I'm not here for games or all about playing around but somethings serious to have to know the difference
CONTACT IF YOU ARE INTERESTED on hangout (Adamssandy27@gmail.com) orTEXT ME ON +18606070271
Pepetual190
32, Woman, Single
East Los Angeles, United States
Tel 847-596-9243
My self-introduction
Hello there my name is Patricia and am new on this site looking for a kind and honest man to be with well i don't have to say now this is my mail you can massage me directly (patriciamensah190@gmail.com) or you can text me on this (847) 596-9243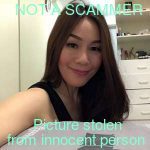 rebeccajbm
26, Woman, Single
Texas City, United States
Tel 937-966-6645
My self-introduction
i am new here and i am a cool lady that understands and care alot if im in love and i think i deserve a trustworthy man that cares and undertands a lady better not a scammer that lies all the time……you can chat me up on hangout rebeccajbm17@gmail.com or you text me ..9379666645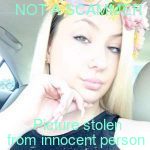 Text me 2402734119
33, Woman, Single
Chicago, United States
Tel 240-273-4119
roselin14jfhf
32, Woman, Single
Florida City, United States
Tel 304-900-0017
My self-introduction
I am hard working girl. I love active life. Adore traveling, meeting new people. I like to help people to look beautiful. I believe in miracles and fortune. My dream is to have happy family with my beloved!
my email lovelyqween074@gmail.com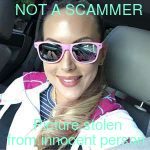 mary121982
33, Woman, Single
Honolulu, United States
Tel 951-376-4292
My self-introduction
I am ready for a serious relationship and I really look forward to starting that with the right person. I am an honest,loyal, passionate, generous, giving, affectionate, sexual, supportive, sensitive, and a good listener who is easy to get along with. I am outgoing and very spontaneous.
Am someone who is comfortable in a pair of jeans. I like the outdoors as I like to just stay at home. Hang around the house getting my hands dirty in the yard. Love to entertain. I am generally try to live a somewhere healthy lifestyle, exercising and some sort of jogging, three to four days a week and eating healthy, trust me, I love pastries such as ice cream, biscuits, cheeps, fun pop, yogurt, but try not to over do it in my life and i do not smoke or drink. I do also have some fun such as fishing, boating, cooking, going to the beach and i do want to participate all this fun with the person in my life..
I am generally an optimistic person with a sense of humor, fairly easy-going, and I don't think that I'm too critical about things in my life, but I also believe that it takes two people contributing to a relationship to make it work since we all do believe in Almighty God the Savior coops so you do? As I mentioned earlier. and you can reach me on this address (maryayorkor1@gmail.com)
tfrb11atgml
29, Woman, Single
Gastonia, United States
Tel 501-436-5852
My self-introduction
Am a gentle lady,ambitious,caring,honest and determined."I don't like most guys, but… I am not interested in most guys and besides perhaps that what makes those few unique individuals that I do connect with all more special. Am restless, analytical, and opinionated. I am not offended by a dirty joke and can dish out one of my own. I am independent but far from being a feminist. Sarcasm is a spice of life, so bring it on.
Joy and happiness are what i seek in life.I prefer helping people rather than making the world a difficult place.Am creative and i manage everything i have.I eat well and I enjoy cooking,singing,dancing and hanging out with friends.I have a fish and my parrot died last July.I love being confronted and always eager to know what people think or say about me,that will help me relate with them and separate my friends from my enemy.Am very passionate about love,trust and loyalty,and my better half to be must be courageous enough to make me feel loved always.Am a home maker and love builder..i believe constant and effective communication make a relationship strong and lasting…make hay and what is your story.you can contact me on tfrb11@gmail.com
mary1200004
29, Woman, Single
Texas City, United States
Tel 786-353-7987
My self-introduction
Hi, my name is mary smith. To tell you about myself. I'm a GENTLELADY and a ROMANTIC. If you want someone Honest , that's me. If you want someone loving, look no further. I respect MEN.If any man disrespect them,I believe family is the most important thing in the world and they deserve to be HAPPY. I'm one of the nicest LADY you will ever meet. I'm not here to waste your time or mine. If you want to talk to me, send me a message. And I will respond back. I'm real. So don't be shy, I promise I won't bite. :)Or add me on hangout mary120004@gmail.com
Charity Ninson
36, Woman, Single
West New York, United States
Tel 213-536-9855
My self-introduction
Well my name is Charity Ninson and I am 32 years old and I am single with no kids and have not marry before and live alone by myself now… I was born and raised in PA Philly, but my Mom passed away when I was 15 and my Dad brought me to Ghana yo take very good care of me but he also passed away last year so I have lived in and out of Ghana and Philly for the past 17 years and I am currently living in Ghana since my Dad's sickness started 2 years ago so if you are serious add me on hangouts sisterellen0@gmail.com
Biancarose
35, Woman, Single
Las Animas, United States
Tel 409-224-1153
My self-introduction
Jesus girl. Lover of Christ. Jeweler and self made. (409) 224-1153 add me on Google hangout with biancarosejohnson01@gmail.com
Textme7196748432
34, Woman, Single
Kansas City, United States
Tel 719-674-8432
Email cathekube02@gmail.com
My self-introduction
I am a lady with simple tastes.i am looking for a man who wants to be pampered and loved. i have a nice smile and a pretty good am emotionally stable, honest, and loyal-no time for games. I am a very motivated individual with long term goals.I'm a great listener and value that in another person…
Am very understanding,open minded with a heart of forgiving, loving and caring with sense of humor, hard working with cheerful character,honest,sincere,kind, warm and intelligent with good look …………..text me for better chat 7196748432 or hangout at cathekube02 at gmail.com
babecare321
29, Woman, Single
Little Rock, United States
Tel 651-317-7319
My self-introduction
I do not play games. I am very honest and open minded . I will tell you what is going on with me. I am very loyal if you are part of my heart and trustworthy. Clear, honest and responsible communication is a great foundation for a good relationship. Physical attraction and chemistry is important is very important.Touch is important to me- I love to touch, hug, kiss and make love. Intimacy comes on many levels- physical, emotional, mental and spiritual…I am seeking a relationship based on trust, faith, honesty,love and respect.I feel that these 4 things are the basic necessities for a lasting relationship. I am seeking for a caring and loving man that i am going to share my life with in a long term relationship.I hate games and have no time for them….Add me on hangout babecare321@gmail.com
aleciafranklin5
30, Woman, Single
Columbus, United States
Tel 815-322-9271
My self-introduction
I'm honest,candid and sexy..
I'm down for hookup and see where it goes.. I'm not stable here add aleciafranklin5@gmail.com on hangouts or 8153229271
jane mensah
33, Woman, Single
Fort Payne, United States
Tel 602-457-1742
My self-introduction
I am jane am seeking for a serious relationship with a man who can love me and care for me
we can chat more on hangout am janemensah911@gmail.com
pamelaloveme
29, Woman, Single
Colorado City, United States
Tel 702-907-3013
My self-introduction
am pamela single new to the site am mostly outdoor for fun will be glad to here from the right man for real text me on hangout or text me on my num hangout maclizzy513@gmail.com text me on my number 7029073013
Text me 3045185997
36, Woman, Single
Johnstown, United States
Tel 304-518-5997
marysmith
34, Woman, Single
Cleveland, United States
Tel 516-360-9403
Email marysmith22555@gmail.com
sandraanang
48, Woman, Single
Manchester, United States
Tel 724-400-5028
Email sandraanang2000@gmail.com
janaya hughes
34, Woman, Single
Liverpool, United Kingdom
Tel 402-265-0693
Email janayahughes@gmail.com
My self-introduction
My name is janaya hughes. My name means victory! I am a single-minded girl. And always get what I want. And I consider it a good quality. I have an ideal character, I am a kind, positive and sociable person, and I have many friends.
massivegrace22
33, Woman, Single
California City, United States
Tel 205-624-7268
Email massivegrace22@gmail.com
sarahayreetey
33, Woman, Single
Heber-Overgaard, United States
Tel 321-209-0745
Email ayreeteysarah123@gmail.com
My self-introduction
I am such a jolly and romantic lady, me heart is full of dreams! I am emotional, curious, a little naive perhaps, I am very much like a child, and yet have all traits of a grown-up woman who needs to love and be loved, to are of her family and just enjoy life. My friends say I am very easygoing person, I easily and fast forgive offense and never can be sad for long. I think the mission of a woman is to make the world around beautiful, and life of her dearest people – happpier!
Text me ayreeteysarah123@gmail.com…hope to hear from you soon
thrghgf
33, Woman, Single
California City, United States
Tel 484-857-7953
Email humblezainab80@gmail.com