Here are some examples of scam profiles, these African scammers are posing as females. In reality, they are all Nigerian and Ghanaian MEN with pictures stolen from the innocent women, mostly from the cam models or Instagram models.
JustMe6969
34, Woman, Married
Denver, United States
Tel 646-580-4319
nancydikko
35, Woman, Single
Abbeville, United States
Tel 347-696-0240
My self-introduction
I am Nancy by name. I am seriously new on this internet dating site,Willing to find my true love.I am not here into games as have been taken advantage before and Don't want that to happen to me again.I am single female with no kids as never married ..E mail ( nancydikko@gmail.com ) and add me instant G mail Hangout(nancydikko @ gmail . com)…..Hope to hear from you Soon
fyhgfhf
33, Woman, Single
Artesia, United States
Tel 516-828-1045
Email lovelygorgina224@gmail.com
julianadoll22
33, Woman, Single
Millbrook, United States
Tel 786-480-6197
Email julianadoll22@gmail.com
Luckydespendingbae
39, Woman, Single
Oskaloosa, United States
Tel 908-386-2654
qayeley1
33, Woman, Single
Lake Los Angeles, United States
Tel 570-762-9888
Email lowsone890@gmail.com
Lydia231
39, Woman, Single
Colorado City, United States
Tel 719-350-2639
Email leeangel1233@gmail.com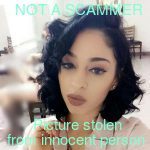 katemiller
32, Woman, Single
Decatur, United States
Tel 541-299-5614
Send_Tx_7018927656
36, Woman, Single
Edmonton, Canada
Tel 701-892-7656
My self-introduction
Hey there,
Won't say much about myself but it will be a great honor to have a conversation with anyone interested in getting to me,here is my cell phone number reach out to me though text
7018927656
Beatrice A Nelson.
Thank you.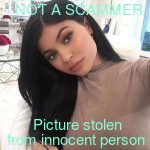 grace059
34, Woman, Single
Alabaster, United States
Tel 330-552-7939
Email gaddo059@gmail.com
RiribradleyATGMAIL
34, Woman, Single
New Market, United States
Tel 516-888-6051
Email riribradley@gmail.com
anawilliams
31, Woman, Single
Atlanta, United States
Tel 804-372-8911
Email alicewoode234@gmail.com
rosesmith
29, Woman, Single
Lake Los Angeles, United States
Tel 443-267-8599
Email rosesmith20141@gmail.com
helenj404
36, Woman, Single
Ocala, United States
My self-introduction
I like listening to music and i like swimming,camping,shoping,reading,and even dance too. Because music is really part of my life and i can't do without listening to music in a day. And my kind of music is Gospel R$B with Country and Opera.I love music a lot and i have well over 1,300 cds made of RnB. i like to go running 4 miles. i like to watch/go to movies. i draw a cartoon strip i began when i was 10. i like to be outside. some shopping. I like nature,camping in tent for vacation. I love hunting,I always make sure i clean the house regularly and put all house accessories in order. I love doing laundries and i love reading novels as well as cooking and doing a lot of house works. I also like to hang out with my loved one as well My favourite food are cabbage, salad, fried rice, pasta and hamburger,with little italian and i like eating balance diet with light non-alcoholic drinks or fruits drinks. I dont smoke, i dont drink or take any alcohol and i have never use any or involved in any hard drug as a real loyal responsible woman suppose to be. You can text me on my google hangout and my cellphone number 352-583-7714 / helenval404@gmail.com
Honestlow
35, Woman, Open relationship
Florida Ridge, United States
Tel 909-330-1180
My self-introduction
Hello how are you doing today..And nice to meet you on this dating site and i am Joyce by name and you you can add me on hangout honestlow@gmail.com or text me (909) 330-1180 so that we can get to know more about each other batter as we..?
Adele452
32, Woman, Single
California City, United States
Tel 940-295-6388
My self-introduction
My name is Adele Helen from California. I am an hair stylist…reach in hangout traceyhellen4@gmail.com and you can text me on (940) 295-6388. Text me to know more about me
dannyyd
30, Woman, Single
California City, United States
Tel 510-698-9358
My self-introduction
im danielle from oaland california looining for my real soul mate you can text me on 5106989358
sarahlouis24434
33, Woman, Single
Texas City, United States
My self-introduction
hi….im sarah frpm america texas san benito city, im 31 single stay with my sister here in texas, im a new on this site looking for honestly and seriously man to stay with still rest of my life now,for more about me now text me on hangout now sarahlouis24434@gmail.com now
TextMe15634847216
32, Woman, Single
Bixby, United States
Tel 563-484-7216
My self-introduction
You can Email me @ Priskylove10001@gmail.com or Hangout me on Priskylove10001@gmail.com.
You can also Text me on (563) 484-7216
Thanks for visiting my Profile..
Hello There, I am Hesse by name and i am in here single never been married with no kids and i am now looking forward to meet with my Soul Mate and then from there we both see where it leads us too..
I'm a very simple and romantic girl. Moods are not for me. I like the equality and support in a relationship. It should be easy, always. I dream of comfort, support, friendship and love in our unique, romantic and exclusive relationship.
I will wait for you as long as it will be necessary. I'm patient and choose only the best. No matter how much time and effort I spend on it. After all, true love is worth it.
I'm ready to be a good sorceress for a girl who will make my life unforgettable. Will you do this for me?
Kaitlyn2084715586
35, Woman, Single
Colorado City, United States
Tel 208-471-5586
My self-introduction
Send me your number so will text each other or text me with 2084715586
Or message me on Hangout with marksikik2189@gmail.com
I don't stay long here
Nancy170
33, Woman, Single
Kansas City, United States
Tel 316-202-2879
My self-introduction
im a single mother with a son ……..i have been single for a long time because i dont want to be in any relationship what that wrong man anymore ………im not here for games or sending of nude pictures …..im here for somethings serious because im too old for a games and im a GOD fearing woman and i dont lie or cheat on someone else……….you can text me up on here if you are really interested….(3162022879)…..or you can hit me up on hangout(nancyhudson130@gmail.com)
MecyAD
34, Woman, Single
Atmore, United States
Tel 505-437-1232
My self-introduction
I am joyful, positive girl with lots of love in my heart.I need to share it with someone, to brighten someone's life, to make somebody happy. I am very sociable, I love this life and I can say that this life loves me.I accept everything this life gives to me with a smile on my face but at the same time I must say that I am very goal oriented and responsible person, I always keep my word. You can email me on mercyad88@gmail.com or text me (505) 437-1232
Sarah115
34, Woman, Single
Texarkana, United States
Tel 973-587-6317
My self-introduction
a different lady,I'm a very family oriented, sensitive and tender pers b and modern.on,I want to give all of my tenderness and care to my special man.I enjoy nature, seeing the stars at night, listening to the sounds of nature, being near the water, swimming, as I love the ocean and sea,I like traveling, diving, dancing, drawing, skating and bowling, billiards, football (soccer),I enjoy music so much, classical Blues R & I am very understanding,open minded with a heart of forgiving, loving and caring with sense of humor, hard working with cheerful character,honest,sincere,kind, warm and intelligent with good look.I was raised with a strike Christian background and taught from a young age to always respect myself and other people.I still maintains this value wherever I goes. Text me on hangout whitesarah010@gmail.com
kathy101
34, Woman, Single
Brighton, United States
Tel 727-877-4550
My self-introduction
am new on here seeking for the right man to start a new life with ..
What I am doing with my life
,age or distance doesn't matter love can connect from anywhere ,you can contact me on my hangout kathymintor101@gmail.com or text (727) 877-4550
sisteroo
35, Woman, Single
Carbondale, United States
Tel 940-202-0780
My self-introduction
I don't have any kids but i love kids,and that is the main reason why i'm aspiring to be pediatric nurse because i love kids and i enjoy working with them. I would love to have kids with the right man.
text me at ivyaddy10k@gmail.com
Sarahdammy5atg
36, Woman, Single
Yorba Linda, United States
Tel 646-580-3029
Email sarahdammy5@gmail.com
My self-introduction
I'm Sarah mark by name new on here but you can reach me on text you can text me 505-444-4139 or add me on hangout …sarahdammy5at male dot come
alexandriatara1
30, Woman, Single
Florida City, United States
Tel 530-637-2570
My self-introduction
am a very honest person, looking for a long time relationship.
if interested in me you can text me here.(530) 637-2570
Email me at alexandriatara1@gmail.com
elizabeth12345
31, Woman, Single
Madison, United States
Tel 757-378-6652
My self-introduction
hello my Elizabeth Ryan I am an only child of my parents. My dad was born in British Columbia, Canada and my mum was born Poland they both met when my mum came to US to study and after which they got married. i was born in Canada before i relocated to the United State ..my mom died of cancer while my dad died in a motor car accident ..After since i get divocred me and my daugther is the only family left ..
I am looking for a serious mature man to settle down with. If things go well then we can be married. I need someone who is real, honest, truthful, loving, caring and romantic, and understands he must be financially okay and mature. Because I am tired of all the immature young men that make promises they can't keep, the ones that mainly don't seem to care about hurting or breaking some ones heart.
you can email me or text me… brookselizabeth92@gmail.com number(757) 378-6652
maria james
35, Woman, Single
Texas City, United States
Tel 201-742-8375
My self-introduction
Am a very good and friendly here to fins my own true love…hope to find honest man of my life….text me up on jamesmaria057@gmail.com
santamaria
45, Woman, Single
Dallas, United States
Tel 682-593-6283
My self-introduction
Hello am Santa Maria from Dallas am single with no kids…am here for a serious relationship that can lead to marriage..you can reach me on my cell phone number 6825936283 or text me in Hangouts russelldiana22@gmail.com
Karen727276
33, Woman, Single
Brownfield, United States
Tel 859-777-1294
My self-introduction
am single seeking i want longterm relationship with the right man for me text me 8597771294 or handout karenbucklew1133@gmail.com
Janet2030
24, Woman, Single
Phenix City, United States
Tel 920-215-1045
My self-introduction
Hello I'm Janet Barnes by name I'm new here a friend of mine just introduced here to me and I decided to give it a try and am ready to find the love of my life for real you can text me my personal mail: crazy0401100@gmail.com
Mary coca
33, Woman, Single
California City, United States
Tel 405-621-3464
My self-introduction
Hi am Mary coca am from Ohio rock bridge am looking for a long term relationship with a good and caring man who is ready to take care of me you can add me and text me on this cocaloca144@gmail.com and this 4056213464
galindez1313
29, Woman, Single
Dallas, United States
Tel 918-640-4139
My self-introduction
am cool girl……… please if you are intrestesd in me text me on hangout………..susanlindey1234@gmail.com…………….please people from state only
Wantlove123
36, Woman, Single
Las Vegas, United States
Tel 702-500-3109
My self-introduction
I am romantic, warm, tender and sensual. I love long touching, kisses, heart-to-heart talks. People consider me kind, honest and reliable. I am not perfect, but I have a lot of good qualities such as sincerity, understanding and patience. I really love nature, long walks and just being in the forest or near the water. I enjoy going out and spending my spare time in a company of good friends. I also like cooking something special……….am a loyal person and Godly woman.i like to put God first in anything i do in this life..my name is TRACY SMITH ,am looking for a serious relationship from a serious man that is going to leads to marriage text me here … (702) —@@@@ 500 ——@@@@@ 3109
sandra50111
31, Woman, Single
Farmington Hills, United States
Tel 352-240-3570
My self-introduction
text me 3522403570 or mail me sandrawells501@gmail.com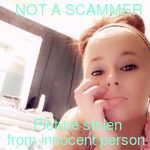 Alva white
31, Woman, Single
Conway, United States
Tel 901-466-8161
My self-introduction
My name is Alva serah .30f am5'6 tall…and 145ibs….i have gray eye….and black hair I was born in knoxville tennessee usa
I am a caring girl and a cool and hard working girl. I graduate as business administrator,
am a lades ..i am single never married,i'm new to this kind of things, am only giving try and see what is going to come out…note that I allow decent conversations only,so you can text me on my cellphone number 9014668161
Mary Lakers
33, Woman, Single
Little Flock, United States
Tel 941-213-1718
My self-introduction
Looking for serious relationship with a good man…. You can add me on hangout…… Lovepeter136@gmail.com or +19412131718 just text me
Grethe
39, Woman, Single
New York City, United States
Tel 602-786-9526
My self-introduction
you can add me up on hangout with Grethemilton@gmail.com, or text me here 602 7869526
Lemus
32, Woman, Single
Aurora, United States
Tel 253-237-4417
My self-introduction
Text me on number to know about me +1253-237-4417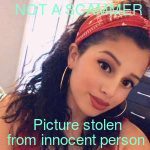 Linda444
29, Woman, Single
Texas City, United States
Tel 334-422-0939
My self-introduction
You can add me up on hangout @ llindageorge444@gmail.com or text me on 3344220939.I don't want fake profile.and if you just wana have sex don't come near me.if you are a yahoo yahoo don't come near me o.(omo base malo wa o)