The social networks and dating sites are chocked with African scammers!!! Be careful!! Here are some examples of their profiles and messages, with pictures stolen from the innocent men. In reality, scammers behind these profiles are black Nigerians and Ghanaians.
1. john david
44 / Male / Straight / divorce
Joined November 29, 2014. From los Angeles. Living in Los Angeles, California. Attended barcelona.Completed graduate school at university.
Am john david from united state of american?I was born in south carolina raised in ft greene and williamsburg bklyn now in now in jersey?am 44years old?and a military?I school in university of barcelona in 2004?imy talent was footballer?but I end my in military?I really thank God for keeping me alive?I was hited by two bullet on my hand?
2. peter222
47 / Male / Straight / single
Joined May 27, 2014. From berlin, germany. Living in Los Angeles, California.
i am very easy going person,but i don't tolerate shit…. i think am very gentle easy going person and passionate i also have the fair of God in my mind, i like camping , hunting, swimming playing football i like playing with the people around me especially the kids ,cuz i believe they are salt of the world
3. schubert_13
53 / Male / Straight / Widower
Joined September 27, 2013. Living in Beverly Hills, California.
I'm very honest and sincere. I'm understanding, sensitive and sometimes emotional.I love people and socializing…. I am romantic and a gentleman. I like to smile and be optimistic..I'm a cheerful person and also very sociable. I love communication with interesting people.I am kind, wise and caring man. I know what every man needs and I can give this
4. christ
49 / Male / Straight / window
Joined November 17, 2014. From CALI. Living in Los Angeles, California.
well am a man of high integrity and intelligent, am very loving,caring,honest and humble man,Am a man of One woman that believe in what Goes Around Comes Around.amLooking forward to meet that Special woman that i will try and Great Heaven In Her Heart…Someone that is Honest,Caring,Trustworthy,Lovely,Romantic.. A woman that as Goals, Dreams and also know what she want in life with a great sense of humor.A woman that will Walk Toward Me and i will Start telling my Friends Thats Her..the woman that own my heart.
I am really interested in wanting to know about what makes you the special person you are today, I want to know more about your family, your background, your life experiences, past relationships, your goals and dreams, your interests, and anything else you want to tell me.i will be waiting to read from You
Gen. Petraeus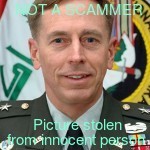 5. chrismack
50 / Male / Straight / divorce
Joined November 16, 2014. Living in Los Angeles, California.
I am a loving, kind, romantic, passionate, funny, joyful, fun, person. Looking for the same in my woman. I want chemistry, like to hold hands, affectionate. I enjoy boating, swimming, the water, cars, movies, theatre, flying, singing, dancing, and I like to go traveling and am easy going man.I am confident, purposeful, smart, honest, loyal, elegant, sociable, sensitive, gentle, cheerful, optimistic, romantic, responsible,vivacious, warm-hearted, open- and single-minded man
6. kennybeck
42 / Male / Straight / Serious relationship
Joined November 16, 2014. From California . Living in Los Angeles, California. Attended California College.Completed graduate school at University Of California city.
I AM NEW IN THE SITE I AM A SIMPLE GOING PERSON I REALLY SEARCHING FOR A WOMAN THAT WE BE WITH ME TILL THE END THIS WORLD I KNOW I WE SEE ONE DAY…..I AM PREYING TO GOD TO GIVE ME THE RIGHT WOMAN OF MY HEART…….I NEED A WOMAN THAT WE BE WE ME FOREVER AND EVER….
7. jack
49 / Male / Straight
Joined November 7, 2014. Living in Los Angeles, California.
I hate being bored,having a bad day,getting into trouble,being late for an appointment…I dislike things that are generally not right. My favorite color is blue and food is steak. I have a German shepherd dog named Missy. Well the one thing I would love to change about myself is the fact that I am an orphan,I wish my parents were still alive
Hello there how are you doing today, hope all is well with you. I was just browsing trough this page and came across your profile and wanted to stop by and say hi, i would like to know much more about you. Hope to hear from you sooner or later. Till then take care and stay blessed
8. Damen aka Jim
54 / Male / Straight
Joined September 10, 2014. Living in Los Angeles, California.
Ultimately I'd love to meet a friend….or maybe more than a friend if that can be done. Time will tell. I value loyalty, integrity and honesty. If we don't have those basic qualities to offer, then there isn't much to offer in the way of a meaningful relationship. I need your past to be your past. I understand that our life experiences help to shape us and become part of who we are today. Our pasts, however, should not be in control of our present. Our past experiences are teaching tools. Lessons on who others are, as well as who we are. Those lessons were painful for all of us. But no one, no person, can help you leave that past behind or fix those wrongs inflicted by others. I know I can't. New relationships aren't cures for the relationships that have hurt us and caused disillusionment. I'm looking to be a partner in someone's present as well as their future and have them be a partner in my present and my future. I want a new journey where the two of us will share laughs, smiles, held hands and the beauty of life together, as well as the inevitable bumps and potholes and tears that are guaranteed to show up from time to time. A true best friend.Where are you?
hello there how are you doing today i read you profile and found it very intresting so thought it was wise to say hi to a pretty woman like you hope to chat with you some time soon enjoy your day Damen
9. luis101
55 / Male / Straight
Joined December 7, 2014. Hout Bay, South Africa.
Am brown luis, a widow, I got 1 son, and we both live together, I am ready to love you irrespective of your country. I never wanted to go into relationship until I was introduced to online dating few weeks ago by one of my neighbor who got his bride from the internet.
Good Day, How are you doing? I was going through profile when i saw your profile it has a beauty that captivated me, and as long as my heart beat i will seek out your soul and be fullfiled, It's your profile which really attracted me and my attention to write you,…I really want to know more about you,because i'm really looking for a life partner.
10. villareal_ronald
46 / Male / Straight
Joined October 26, 2014. Living in Harbor City, California.
Am your average guy? Am a simple and well going man!!! I'm single father of a kid am seeking for serious relationshilp?I love swimming, hunting. Watching tv…….. Going to church as well….lol"You can add me up on facebook if you are really intrested in me,,,,,here is my I'd ….villareal rown ronald….
Hello beautiful angel, am sgtvillareal ronald by name am from california but recently deployed to afghan to complete my mission career, am a single man with only one kid I will be more happy to know little about you?
11. Daddy
53 / Male / Straight / widow
Joined March 18, 2014. From bronx. Living in New York City, New York.
i really dont know what to say about me. but i will start by saying am loving and caring, trustworthy and humble to a fault. Am a very good listener and very understanding. Am a father of 1 child, please i would like you to ask me more questions so i can tell you more
Hello, how are you doing? i hope you are doing great. i just want to make a confession, you are such a beautiful woman any man on earth would love to be with. am very new on here. I will be happy if we can be friends. And i will be so glad if i get a chance to read back from you. I really dont know how to put my picture on, i dont know if i got it it right yet, am sorry am not a computer person,lol. i can send some pictures to you. if you dont mind
i await your response
Thanks
Cheers
Charles
12. Perry
59 / Male / Straight / Single
Joined July 28, 2014. Living in Los Angeles, California.
I am simply online looking for the Love of my life….someone to make my heart skip a beat…shake my whole being.A fairy tale that lasts a life time.Someone to adore and cherish….want to look at her face in the morning.That! I want to feel my heart…speak to "her" heart and know that our souls connect in the deepest, richest way, the way God intended Perhaps so. One thing about myself is that I share from my heart. I will not say things I don't mean, especially in a relationship but I also have had to learn how to be assertive and speak the truth in love–not be so scared and shy, worrying about what someone might think. It is always good to be up front and honest even if it is difficult. I am a fairly down to earth person and I hope you are beginning to see that. I could never tell anyone I love you if I did not. That is just me.
13. morgan007
51 / Male / Straight / Single
Joined July 21, 2014. Living in London, England, United Kingdom.
I am easy going and understanding, sensitive and brave. I enjoy life and try to make it colorful all the time. I am spontaneous and truly believe that little surprises make days unforgettable. I'm a very active person. I like outdoor activities as it keeps my body fit. But I also like to stay in a quiet atmosphere.
Hello, how are you today…? Nice to meet you here…I just viewed your profile and got interested in you. I will like to know more about you if you don't mind..
14. thomas
54 / Male / Straight / widower
Joined May 16, 2014. From california. Living in Corona, California. Attended high school.Completed graduate school at california university.
I'm an optimistic person and able to seek out the positive in just about any situation – so any time you see me I will likely tell you that I am doing well and having a great day. Helping others is a priority and I donate to and I do a yearly charity walk for AFSP. I have a great sense of humor and believe that laughter is an important factor in a happy life. So If you don't like to laugh then were definitely not a match. We only get one chance at life and I want to make the most of it.
Hello,how are u doing ?i would like to chat with u .my son thinks u are not single ,because u look this beautiful.. u know how kids think. can we chat and get to know each other ?
15. miller jerry
51 / Male / Straight / Single
Joined May 13, 2014. From Marion. Living in Marion, Arkansas.
I am an easy going Man looking for a soul-mate, I pray i found mine. I am very versatile, meaning I can dress for the opera or going out to beach. Just very well rounded. I am a independent man and do not need to be controlled.. do message me if you really want to know more.
How are you doing? I'm a loving man who is really seeking for my true partner to share the rest of my life with.
16. Steve aka Benedict
60 / Male / Straight / single
Joined October 12, 2014. From Graceville. Living in Savannah, Georgia. Attended chs.Completed graduate school at UCLA.
Physically, I have big brown eyes and long lashes, with white hair that refuses to stay put. I look younger than my age prefer casuals to jeans. I would describe myself as average looking. I am easygoing and a true romantic. I love puppies and babies and rides on Ferris wheels, flowers for no particular reason, and snuggling before a roaring fire. I have a wide range of interests. I love to travel and visit places from museums and historic battle sites to casinos throughout the US. I am a huge animal lover and own cats, dogs and fish. Although I no longer own horses, I still love to ride. The only thing I'm afraid of is roller coasters. I actually like bugs and bats and don't mind getting dirty. I'm a big fan of Nascar and love fast cars and big bikes. I work in the financial sector as a banker Although I don't formally exercise, I enjoy long walks in beautiful settings and spend most of my workday on my feet. but I am free to leave whenever I wish for as long as I want to be gone. I enjoy reading and writing poetry, gardening, browsing antique stores, and exploring new places. I am equally at home watching a play and a tractor pull, and am willing to try almost anything. In three words, I would describe myself as spontaneous, intelligent and sensual. I am a non drinker, and above all the fear of God
Hello How you doing i am new on here and i hope this dating stuff works .i would like to meet a woman who will love me for me .I am getting to old to wait forever for anyone. I have been doing fine on my own this far. I just Hoping to love someone who loved me the same.i have been a loner too long and i am tired of it and afriad of growing old alone , i am a banker i work with Bank of America as a payroll officer , and i enjoy my career and will be glad to make my woman so happy , i have a daughter her name is Shirley, she works with Res care and live away from me , I think she appreciates me as her dad. i Have a cat , she is such a smart kitty. she will only drnk milk from a glass or a cup. she womt drink it from a bowl. So when I go to the kitchen and get some milk somehow she knows that and always races me back to the room I will drink it in .. She is a sweetiepie and will let me give her tons of kisses which I do,I hold nothing back whether it be good or bad.Back in 2009 i was engaged she died with Blood bursting in her brains I don't hold back in my lovemaking either. I will say I hate just plain sex, I love to take our time and make love. There is a difference. and i will be glad if we could communicate constructively and see where this goes from here , i hope i didnt bore you , will be hoping to hear from you soon
Regards
Steve
17. jordan2234567
49 / Male / Straight / single
Joined November 27, 2014. From colorado springs. Living in Palmdale, California. Attended high school.
Am looking for my soul mate, someone who is exciting and adventurous, has great sense of humor and enjoys making me laugh…., Someone who is so glad to share, so glad to help and give,someone who i can share my thoughts with and who will makes me feel special and brings out the best in me…, Someone who tries to understand me even when they haven't got a clue….., Someone that would be ready to give so much of herself and can do anything, go anywhere, and sacrifice anything she has for sake of LOVE. I want the kind of relationship that could leads to real marriage.
18. Nathaniel scott peter
44 / Male / Straight / single
Joined July 21, 2014. From Port of spain,trinidad and tobago. Living in Miami, Florida. Attended high school.Completed graduate school at memorial college.
I'm a Christian man very outgoing, in search of a Godly woman…. Im a man that carefully knows how to minister to the needs of my woman. Whether that woman of God is already in my life, or yet to come. I can learn how to meet her needs and also for her to meet my needs and experience the fullness of her devotion and love. In turn your greatest needs as a Christian woman will be mutually fulfilled…..i am willing to have a long time relationship and get married to a woman who is going to make me happy and love me for real and stay with me for the rest of my life I always dreamed to find my love. I'm searching for my soul mate! My second half in my life!!! I want to say to you, that I do not search for an easy life. I search for my happiness in a life. Do you understand? I like to work; I like to have a fair life. and to take care of my Wife. I want a woman who is going to love me and also take good care of me…
How are you doing..? I see you are sincerely seeking for that special man, and i guess i'm fortunate to have come across you cos you're special. Darling i'm pretty new to all this online dating stuffs. I just hope this is real and not Wasting of time cos I am not interested in playing the head games at all. I see we are both looking for the same and i believe we met for a purpose and not by chance.. I am here looking for a Life Partner, a companion and Eternal Friend. Someone i can grow old with, that will care as much for me, as I will forever be a caring husband. I want a Relationship Based on Faithfulness, trust and Understanding. someone to share feelings, thoughts, emotion, ideas & love with, someone to count on, someone to trust in, someone to spend the rest on my life and live together as 1. I do hope we can easily get along with each other and make it a reality. Who Knows? maybe are meant for each other!!! Pls tell me how you feel about this…nice to read back from you soon?????
19. James
55 / Male / Straight / Single
Joined February 24, 2014. From Pocatello. Living in Pocatello, Idaho.
Am James am such a honest man,I'm kind, loyal. A great meaning for me is a human's soul. Circle of my interests is various. I like the literature, music, and cinema.personality traits are; calm, honest, kind, loyal, flexible, elegant, sociable, sensitive, gentle, cheerful, optimistic, romantic.I am a passionate man and l love to be affectionate. In the long run it is companionship and enjoyment of what each person loves to do. The compatibility to enjoy it together. I am not into lust, rather into finding chemistry that will lead to love and monogamy. Am such a romantic man you would want to have an adventure with been together though our historic part!
Hello
Am written you with utmost pleasure while I went though your profile. Am Jason by name you can call me ' jay" lol I enjoy dancing, great conversation. I could tell from your profile you stole the sun lol cause you are a paragon of beauty with the words I read from your profile. Am seeking for a serious relationship here,after reading you profile I think we can be a great match.Would be waiting for your reply, if willing you can send me your private email so I get intouch directly and would reply you with mine. Thanks so much,can't wait to hear from you.
Have a lovely weekend
Jason
20. Willy
51 / Male / Straight
Joined August 14, 2014. Living in Los Angeles, California.
Hi everyone, I'm Willy by name looking for serious relationship here that can lead to marriage.Am cool,humble,honest,respectful,loyal and hard working I hate lies and cheating.Willing to meet anybody that has equal passion .Please do not exhitate to write me we can get to more about each other.
Thank you,
Willy.
Hi, How are you today i just saw your profile now am really interested in you.Kindly get back to me asap so that we can proceed in knowing more about each other your urgent response will highly be apreciated. Willing to read from you soon. Regards, Willy.
21. Donovan
50 / Male / Straight / Widowed
Joined May 19, 2014. From bushmills. Living in Los Angeles, California.
About my expectation in a relationship. I want someone who is loving, honest, faithful, respectful and also want to have a long term relationship that would possibly lead to permanent someday. I appreciate a lady who will always take her time to respond to my e-mail. Lady with a generous heart, warm demeanor, and she most always love smile too. I enjoy women who are confident with themselves and are not afraid to express themselves in a diplomatic way. I think it is very important that two people want the same thing in a relationship. I believe that this should be discussed and communicated clearly when two people first say "Hello". I do not believe in wasting my time or the other persons time because life is too short. I believe each person should be allowed to be who they are and to be free to give their best for each others mutual benefit. I like women who I can have a good conversation with and we can communicate in a mutually beneficial way
22. pwalker
40 / Male / Straight / single
Joined May 8, 2014. From SC. Living in Los Angeles, California.
am Peter Walker, am 40 years old.. I work for US military army.. am single and seeking for a serious relationship from an honest woman who is ready to love and be loved… Please if you are here for games, don't bother to say hi…..If you need to know more about me, please don't hesitate to ask me…
23. anderson smith
57 / Male / Straight / single
Joined April 28, 2014. From california. Living in Los Angeles, California. Attended bakersfield.Completed graduate school at bakersfied.
My name is Anderson, I'm a true Renaissance man, I've have run Boardrooms, and sat at the feet of Masters from the Far East, I've have parked cars in Beverly Hills and Fished for Salmon in Alsaka, and grew up in the Hawaiian Islands. I'm single honest , caring , loving and dependable man
Hey Beautiful, How are you hope you're doing good today and i hope you're having a great weekend ?
24. Michaelsunshine0001
53 / Male / Straight
Joined May 25, 2014. Living in Los Angeles, California.
I am genuine, honest and caring person who is easy going with a relaxed nature. What you see is what you get. Lets shares life wonders and experiences together! Bbq are great way to catch up friends and family or hanging out at home. Enjoy watching a DVD on the couch with great company (is that you!), cuddling and a nice wine. I like to eat great food, Thai, Indian Japanese I like best and will try others too. I like lazy weekends reading the papers in bed, watching DVD's, & ordering in take away. Then other weekends it all go, doing activities and having fun, whether it visiting markets, going for drives or whatever our interests maybe. Friends and family are very important to me. Enjoy gardening and painting, recently completed house renovations. Enjoy playing boardgames of anytype, will soon get proficient at games to give you run for your money!! There are always two sides to a discussion and I value a good open chat, if I am wrong I admit to that! How many people do you know would admit to that! I am looking for someone who is laid back, honest, knows how to have fun and a laugh, someone I can talk to and enjoy a good conversation with or just run around the house with being silly for the fun of it! Someone who doesnt take life too seriously, willing to make fun of themselves in a light hearted way too.Is that you? So, who are you? You have an adventurous spirit, you're strong and independent. Most importantly, you're sweet and genuinely lovely. You're settled and have dealt with the past and are now ready to move forward with the next exciting chapter of your life. Ultimately, I seek companionship, normality and most importantly, much like you, happiness and the 'spark'.
25. Michael
44 / Male / Straight / single
Joined August 23, 2014. From Ventura. Living in Ventura, California. Attended Ventura college.
I can describe myself as a loving,caring,honest,kind,sincere, and above all a God fearing man, with good morals and values and have got sense of humor,love kids a lot and have lot of respect for women I do not cheat i am just me someone who has been through a lot of ups and downs in life and has come to the conclusion that One should live everyday as if its gonna be your last , A fun loving and gentle personality who believes Trust and Honesty are meant to be the Bedrock of every relationship, someone who understands the meaning of love and believes True Love can be found anywhere …i like to put God first in everything i do , i love to go out to the beach on weekends and give myself a good treat of Sunbath …an open minded person who has the fear of God
I am Michael,I like your profile and I won't mind if we change exchange few messages and see if anything concrete develops between us.I would like to tell you everything about me so that you could know that i don't have time much.i have gone through a lot of things in life and i am very serious about relationship because i know what it takes to build and maintain a relationship.if you ready for me lets have a chart.Thanks
26. Smith Roy
51 / Male / Straight / single
Joined February 23, 2014. Living in Los Angeles, California.
Am a military man,a friend of mine introduced me to this site to find my own true lover and a woman to love me for the rest of my life. So I don't want a heart broker,pleas…..sssssse,so am here looking for my lover and the woman to love me for the rest of my life.
Hi baby am jonhson alien and I will like to know you more baby please give me your yahoo I'd so we can talk more
27. daviddunckel
47 / Male / Straight
Joined August 11, 2014. Living in Los Angeles, California.
I am a single widower ,I lost my ex wife 4years ago,she dead when she was about to delievery the second baby and she dead with the baby ,I am single not beacuse i dont see good ladies around me or because i dont meet beautiful ladies but because i have a tase for women and i am being very pickycuz i will never settle for less what i deserve,I am a very honest and out going man who loves to have fun and enjoy lifes to the fullest,I am very seriouse and dedicated in everything i do ,I will never take any person feelings for granted,I hate games, lies and will never tolerate it
Beauty,How are you doing today i was just going through some profiles on here and i come across yours and i was very happy to see you..,I am new to this online thing so please bear with me. I just wanted to drop you a line to let you know that I am interested in getting to know more about you after reading your profile. I guarantee that I am a nice man am not the perfect either the best i just know how to treat a woman like a queen cause i believe woman are the woman of man..
28. greg61
54 / Male / Straight / Widowed
Joined September 11, 2014. From Pasadena. Living in Pasadena, California. Attended School of Marine Science and Engineering.Completed graduate school at Plymouth University.
Am Greg Adams, am 5 ft 11 inch tall, brown hair, hazel eyes, i live in Los Angeles, California. I love chilling out with my Friends and my Daughter up in the beach and going to the movies, picnic, park and lots more. I love rice and fries, tequilas, burger, spaghetti, coke and some sushi. i am gentle when talking, nice when chatting and also humorous. i am 53 years and still kicking, i am a Marine Engineer, i work with Ocean Kinetics about 400 nautical miles into the sea of England… actually England portion of the North Sea..
29. Paul
54 / Male / Straight / single
Joined June 11, 2014. Living in Whittier, California.
I'M LOOKING FOR A SIMPLE WOMAN THAT IS A HAPPY PERSON. A WOMAN THAT ALSO ENJOYS THE SIMPLE PLEASURES OF LIFE. A WOMAN THAT HAS A GOOD RELATIONSHIP WITH HER FAMILY AND KNOWS HOW TO GET ALONG WITH ANYONE. A WOMAN THAT'S PATIENT. SHE MUST HAVE THE "CUP". "C" CONSIDERATE "U" UNDERSTANDING "P" PATIENCE. WHEN SHE HAS THE CUP …SHE IS ABLE TO HOLD ALL THE INGREDIENTS THAT IS REQUIRED TO CREATE THE TYPE OF LOVE THAT WILL STAND THE TEST FOR OUR TIME TOGETHER
Hello Beautiful how are you doing ? i would like to be a friend if you don't mind and i will like to learn more about you i think we have few things in common .can you tell me few things about your self and you are free to ask me anything you want to know about me ,i am easy going,understanding,love and caring ,i like your beautiful smile with your hair. what did you do ,you can send me a text message on my phone 5624854817,i am relocating down soon,, let me know when you will be online if we can chat ,i will look forward to read from you . ..Paul.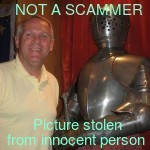 30. scott
50 / Male / Straight / single
Joined June 19, 2014. From california. Living in Bakersfield, California. Attended Academy of art university.
i am caring,honest,loving sincere,submissive ….I enjoy camping, hiking and walking and my favorite social events include visiting a museum, a theme park or a picnic as well as dining out, entertaining at home, going to live music concerts or going shopping…I am single and searching for a soulmate,I will be glad if I could find one coz I am new to dating site.
31. Shawn
59 / Male / Straight / Widowed
Joined April 9, 2014. From Temecula. Living in Temecula, California. Attended Temecula Valley Unified High School.Completed graduate school at University of California.
I am a very interesting person who is looking for a special friendship. I am good at listening and I like to help others. I like to talk a lot about special things and about nothing, I love everything about a woman and love intimacy. My favorite thing is kissing. I love to kiss like you lol
32. James_z12
54 / Male / Straight / Single
Joined February 26, 2014. From California. Living in Bonsall, California.
I am down to earth, funny, non compulsive, non controlling. I am not limiting myself to local areas, looking for someone who is emotionally available and stable, non-judgmental of others for stable monogamy relationship, i dont want to meet anyone right away unless we click over chat or phone for a period of times.. I love the outdoors I love going to the movies, I also like traveling, meeting new people leaning different cultures and traditions. I am a loving and caring person.
33. shydaddy
53 Year Old Man / white/ Denver, Colorado, US
I'm fun loving, intellectual, business minded, very affectionate,and attentive man, honest, gutsy and adventuresome, I am a rather unassuming, easygoing and down-to-earth type of person. Typically a man of few words, I tend to be a good listener and I show my commitment and loyalty to the people and causes that I care about with actions rather than words. but I can be witty, with a twisted sense of humor,I am fond of comedy, and I never take life or myself too seriously.Specifically I enjoy movies, dinning out, dancing, museums, concerts, plays,amusement parks, zoo, playing pool, bowling, cookouts, beaches, get away toa bed and breakfast inn or stay home and cuddle on a blockbuster night. I do not consider myself an academic though am a Geologist anyway, but I am inquisitive,I read non-fiction,and I do enjoy intellectually stimulating conversations on various topics. I am not afraid of being around people who know more or who know better than I do, and I always take the risk of being persuaded.I have a tender heart, and I have a empathetic and compassionate nature. I enjoy making the woman in my life feel special.I'm a independent single male..
Hi,
My name is George writing this message was harder than the time I had to do a sponsored moonwalk! That was a funny day anyway… I am 53 years young from Colorado.I'm a fairly busy guy who likes to keep active and try new things. I'm looking at getting to know you, friendship its a beautiful thing that starts with one hello.
My inner man desires to connect with you,perhaps you could drop a line .
Kind regards,
George
34. phil_prest7714
50 Year Old Man / Widowed / los angeles, California USA
By nature, I am a very simple minded and kind fellow with a good sense of humor and respect for people. I like meeting people and learning other peoples view and attitude towards living a good, peaceful and loving life.
Am looking for a lady that has a true heart to love and care for real that can make me a better Man
35. jameschambers
46 Year Old Man / Separated / Torrance, California USA
I am spiritual, religous, and a Catholic. I am straightforward and strong willed. I believe in treating others as I like to be treated; with kindness, courtesy, consideration, honesty, respect, etc. I do not judge others; that is up to God and I am not prejudice unless it comes to someones negative (bad) character and lack of respect, courtesy, kindness, honesty, etc. I view others through their eyes; the windows to their soul (heart) not through their physical features or attributes. Actions speak louder than words with me.I AM VERY AFFECTIONATE, LOVING, TRUSTING, FUNNY, COMPASSIONATE
36. Godblessamerica
63 / Male / Straight / widowed
Joined February 16, 2015. Living in Tempe, Arizona.
I am loving , caring and honest, hardworking man …………cares to know more about me……drop me a message.
Hello gorgeous, your profile really caught my eyes, I will like to know more about you , and you can drop me your email add for us to have faster conversation via yahoo messenger , you can send me a text as well (956) 752-2207 hope to hear from you soon xoxoxoxo.
37. kendrickandy
46 / Male / Straight
Joined February 7, 2015. Living in Columbus, Ohio.
About Me
Am Anderson,47yr, very easy going person,fun to be with,and can sometimes get cocky..i love my job cos it keeps me busy but not soo workaholic..i love some precious time with the people around me and am hoping to have some with someone whos gonna stay and remain my missing rib..
Am Kendrick,went through your profile and i found it intersting.will love to now more about you?am a very easy going person and i believe everyone deserves to be treated fairly.i hope we can start from being friends then we will see where it goes..hoping to hear back from you soon.
38. Alex96
60 / Male / Straight / single
Joined December 15, 2014. Living in Los Angeles, California.
About Me
I am Alex Wilcos , single never married born in Colorado but currently in Virginia , I find very much peace and tranquility there .I am into the Sales of Sculptures , bees , gold , etc…I`m athletic build , mentally stable, physically fit, a bunch of laughs, warm, caring, honest, good listening, God Fearing, and a positive person.I am real easy person to talk to and a good listener. I love to play golf and I enjoy chillin` with my friend/family , I like going to the movies , or watching movies in my room , I like swimming , fishing, listening to music and dance to any kind of music, traveling , going bowling and also a good cook.I am a family oriented person and There is more, but it would be better for you to find some things out for yourself..
hello how you doing today i will like to know much about you can you contact me on my cell number so we can talk much about our self…..here is my ## number (916) 538-9599
39. Heller
50 / Male / Straight / single
Living in Yanti, Texas.
About Me
I'm a gentle man with big heart and beautiful personality! I'm the caretaker type. When you are on the side of the road with a flat, I'm the guy who stops. When you are coming through the door, I'm the guy who holds it for you and gives you a humble smile and a soft hello. I work hard with my mind and my hands and I am more in tune with life than most people. well educated professional man ,am a Cool ,respectful, and comprehensive person.Who really wants to exprience love in its full sense.I am very social,an outgoing person. I am well balanced in my life, I am a man of true character who believes in giving everyone a fair chance.
Your picture caught my attention but your profile inspired me to send the message ..lol You seem intriguing and I'm interested in Knowing more about you ,i would like to be friend tell me Little about yourself.I'm a Single gentle man with big heart and beautiful personality! ,am Cool ,respectful, and comprehensive person.Who really wants to experience love in its full sense try and write me back I will be happy to read from you soon. You can text me on my cell phone 205-440-1867
Hope to get your text soon
Richard.
40. ivan00
39 / Male / Straight / single
Living in Maimi, Florida.
About Me
I'm passionate and young at heart which helps with a sense of humor.I'm casual, easy going, sarcastic and chivalrous!I strive to be a gentleman and take pride in treating my woman with dignity and respect.i am also Spirit-filled believer in the Lord Jesus Christ, and He is the source and strength of my life. The desire of my heart is that I meet and grow to love the woman with whom I hope to spend the rest of my life I look to try to stay on an even like with someone I just meet and remain focused and positive while being a good listener. I am a very open minded, down-to-earth, laid back, eclectic and modest man who has lots of love to give. Although I haven't had successful relationships in the past. I know what I am looking for in a permanent commitment. I'm not looking for someone I can live with but looking for someone I can't live without. People focus so much on the physical or financial attributes of a person, that the fail to think about their lives with that person. Several years down the road for me, it is all about how the person makes me feel inside. Looks fade, money is spentyou never know when either of those things will be exhausted, but who you are on the inside never dies. When life is analyzed, it is never about money, possessions or accomplishments as much as it is about having the fulfillment of the love of your life in your life.
How are you doing pretty queen…. your fascinating profile and tender look with a nice charming Smile peeked my Interest. I must admit that you're ravishingly beautiful. And this is giving me doubts that you're still single. my name is ivan i'm a single Dad,never married,i am independent with a good job, a responsible father, and needs someone to spend the rest of my life with. You can text me 347-460-9852 so that we can know more about each other. i hope i find a spot of interest in you…