The social networks and dating sites are chocked with African scammers!!! Be careful!! Here are some examples of their profiles and messages, with pictures stolen from the innocent men. In reality, scammers behind these profiles are black Nigerians and Ghanaians.
1. sexyWitt
47 / Male / Straight / Widower
Joined December 7, 2014. From Marryland. Living in Baltimore, Maryland.
I'M SIMPLE HARD WORKING SINGLE DAD ,US ARMY SGT but very easy going, funny, friendly, loyal, loving affectionate, very passionate, massage therapist 🙂 keep laughing or ill tickle you lol.
no drama, love good food,keeping in shape. not a skeevy person (with one im with of course) and i expect the same. dont like to have watch everything i say or dont say, shouldnt matter and there should be no stress. just be sweet and sincere. we can watch tv or go out and still love it. there shouldnt be boundaries like you can do this with me but not that etc. total trust. remember i have handcuffs lol. im 6ft. dk hair,hazel eyes, 185lbs not fat go to the gym 3-4 days a week. i love sport and i do play baseball and football alot am good in composing little short verse of any nice sweet song when am in shower lol
Hello, Just wishing we can chat and see how its goes..hoping ur day is great out there today ..And i must say you captures my eyes with that beautiful pic ..
Cheer's
2. henry
54 / Male / Straight
Joined December 1, 2014. Living in Missouri Valley, Iowa.
special someone is a woman with integrity, is compatible with me, having similar beliefs – and is responsible, intelligent, has a sense of humour, positive, is clean and neat in habit and appearance, romantic, passionate about living and loving I hope that you fine and in good health,I'm really glad that we can exchange emails and i hope that soon we both can sit donw and have a cup of coffee,i would also love to chat with you,thought am new to this,i feel that I've found all what i want and desire,i did like you to know a little more about me,m life has been filled with heartbreaks and i don't want anymore hurt or pains,I want to find a woman, who wwants a relationship based on Truth, Real Love(not **** love), Compassion, Friendship, Loyalty, and Honesty!!!!
3. Robert
62 / Male / Straight / Divorce
Joined October 20, 2014. From Los Angeles. Living in Los Angeles, California.
I am a passionate person by nature; I hug and kiss my parents and children whenever I see them. My greatest achievement in life are my children. My personality type is strong. I believe one of my greatest strengths is my ability to look at things or life with an open heart and mind. I like to play and have fun; but, I am not afraid of hard work. Experiencing life is a wonderful thing; I have had many great experiences and I will have many more! I am truthful and straightforward. I am a good communicator; I am not afraid to speak from my heart. I have a great sense of humor and find myself to be amusing at times! I am affectionate and touchy, but not clingy. I like to have deep conversations. I have had many wonderful experiences in this life; however, I believe the best is yet to have come
4. andrew dickson
45 / Male / Straight
Joined October 24, 2014. Living in Bellflower, California.
AM GOOD,LOYAL AND FAITHFUL AND AM WITH THE USA NAVY AND AM A NAVAL DOCTOR AND LOOKING FOR SERIOUS RELATIONSHIP AND HOPING TO FIND ONE .WHICH I WILL TREAT RIGHT AND GET MARRIED AND HAVE KID AND HAVE A SWEAT FAMILY.AND AM A VERY EASY GOING PERSON THAT DONT LIKE TROUBLE ALL I WANT IS A SWEAT WIFE .AND I HAVE A SON THAT HIS NAME IS JASON
5. Terryhandson
55 / Male / Straight / single
Joined June 3, 2014. Living in Glenside, Pennsylvania.
My main focus is family and God My friends consider me to be witty with a subtle sense of humor that all can enjoy. I am viewed as being thoughtful and considerate and i take my relationships very seriously. I like a good joke and enjoy being a prankster or joker from time to time. I am serious about the things that mater and wise enough to know the difference. I believe in strong relationships and kindred spirits remain close for life. I have as easy time meeting and enjoying new people with an inherent ability for intelligent conversations as well as small talk. A traveling desire remains in my future and my frequent flyer miles are awaiting the call for myself and a friend. I remain positive in my view of life and I always look for the silver lining in every cloud and opportunity in every problem. I look for the positive elements of all situations and challenges and rarely hold a grudge. Trust, faithfulness and honesty are the cornerstones to relationships and I espouse these building blocks for relationships and lasting friendships. These building blocks cultivate special connections that nurture a foundation for lasting commitments. I am looking for a level headed lady who believes in having fun, likes an intelligent conversation, and remains stable and reliable. One who enjoys spontaneity and has a passion for life and family. I am looking for that special person that takes commitments seriously and is looking for a deep rooted relationship.
How could a beautiful woman like you still single,please read my profile and Tex me if you think we can fight Loleyness together, if you are interested (214) 519-9328 sorry for doing that it s all because i dont have time to come back to this site.
6. Mark
59 / Male / Straight / Widower
Joined November 12, 2014. From Chicago. Living in Humble, Texas.
I am confident, purposeful, smart,I am 6ft tall,bald hair and hazel eyes. I like playing Soccer, dancing, swimming, music and cooking.I'm romantic, caring vivacious, warm heart, open- and single-minded, responsible, family-oriented and much more!I like books and reading the Bible and I like these kinds of music: jazz and R and B with Slows. I like to go out to the: theater, exhibitions, museums, and concerts, meeting new friends.I'm a hard working man who loves his job so well and I believe in words like commitment, faithfulness and honesty.I'm a good christian man who put GOD first in everything that i do
Your profile is interesting and i would love to know and learn more about you if you wouldn't mind.I will be waiting to hear from you.God bless you
7. Andrews
46 / Male / Straight
Joined July 21, 2014. Living in Kuala Lumpur, Kuala Lumpur, Malaysia.
I would describe myself as a calm,romantic, kind, honest and caring and Loving person.My hobbies are going to movies,Beaches and dining out to nice restaurants love playing Volley ball.I also love travelling. I like the color blue. I love kids. I would treat my woman as someone who is special and would give all my attention towards Her.
Hello ,How are you doing?I went through your profile and liked it honestly from my heart.You look great and natural…Can we be friend?It will be my pleasure..Its really a small world.Hope to hear from you soon..Thanks.
8. Harrison Oneal Lee
49 / Male / Straight / widow
Joined August 3, 2014. From denver,colorad. Living in Los Angeles, California. Attended america military academy puerto rico.Completed graduate school at america military academy puerto rico.
well I don't play games and I am not look for something serious but permanent relationship with marriage being the ultimate goal! I am caring,compassionate,respectful; and I consider myself a gentle person..I treat my women with great respect and when I am with someone, I am totally dedicated to that person. Why should I be with you – well, only time will tell if this is our destiny..Well am new to all this…..! I don't sleep around and right now, I am still single cos i know each one of us have the ability to love. For this is what life is based on, cos without love our lives will end sooner and unexpectedly……We all deserve enjoyment on this earth
How are you doing and hope you are fine and doing okay with your families out there…well i will love to meet you inperson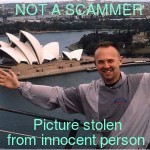 9. robert111
48 / Female / Straight / single
Joined July 21, 2014. From Baltimore. Living in Baltimore, Maryland.
I`m 5`11″ 150 with a athletic build , mentally stable, physically fit, a bunch of laughs, warm, caring, honest, good listening, God Fearing, and a positive person.I am real easy person to talk to and a good listener. I love to play golf and I enjoy chilling` with friends and family , I like going to the movies , or watching movies in my room , I like swimming , fishing, listening to music and dance to any kind of music, traveling , going bowling and also a good cook.I am a family oriented person and There is more, but it would be better for you to find some things out for yourself…
How are you doing today?i am Robert by name,i read your profile and i find it interesting.i would like to know you better and hope to read from you soon.
Robert
10. awesomeman190
56 / Male / Straight / Widowed
Joined July 20, 2014. From Bakerfield. Living in Bakersfield, California.
I am loyal, responsible, active, loving, caring, sharing, kindhearted,warm, accommodating,sexy,compassionate,tolerant,laid back type,outgoing,welcoming to people generally,I am also a one woman man ,I like to sing,write poems,listening to music,swimming,playing Basketball,watching TV,Movies and comedies,I love public intimacy and want a good woman with a good heart,one with good knowledge about love and who knows how a man is been treated,age or color difference do not matter to me at all,as long as he loves me,I want a relationship that will last forever and won't fade no matter what
11. mavin aka lucan
50 / Male / Straight / single
Joined July 17, 2014. From stockton ca. Living in Los Angeles, California. Attended Stockholms universitet.Completed graduate school at Stockholms universitet.
i am a man of my word hate lies hate cheating i want to me good woman and men on here i love playing football a lot i love eating pancake i love my daughter alot love playing with her shes all i have i dont mess on here i am looking for true good and loving friends
12. Mark
52 / Male / Straight / single
Joined June 20, 2014. From Alaska. Living in Port Lions, Alaska.
I am a person who looks beyond what may be the obvious. Character is worth more than flashiness. I honesty and a great sense of humor. I love to laugh and to enjoy am a person who appreciates the simple things in life.I would appreciate a person who has a good sense of who he is and a sense of direction about where he wants to be. I can appreciate a woman who sees a man as a friend and a partner
Hello Dear. How are you doing? My name is Mark , I live in PORT LIONS AK, I just saw your profile on HERE and it really attracts me to write you. WOW. you're gorgeous,what's the secret to your beauty? Well I'm sure you are a rare combination of so many special things and I'm yet to figure out that magic. I'm only writing in view of being a friend, if you wouldn't mind that then i should be expecting a reply soonest
13. BauerP
50 / Male / Straight / Divorced
Joined June 8, 2014. From Baltimore. Living in Moreno Valley, California.
I've been there, done that, and now I'm looking for a serious relationship with someone to settle down with. I inherited my father's oil drilling business years ago and so I've been retired for awhile now with lots of free time on my hands that I'd like to spend with that special someone.
hello … how are u doing? hope u had a good day? I have been seeing ur profile on the site for a while now, so i decided to take my time and say HI do u care for a chat
14. richieroy09
27 / Male / Straight
Joined June 7, 2014. Living in Pasadena, California.
I'm a loving Man who is really seeking for my true partner to share the rest of my life with.I know that the race is not for the poor or rich, neither the swift nor strong but time and chances happens… am very gentle, kind, caring and good thinking person that doesn`t like any one who promise and fail, tell lies and someone that is not responsible. SHE SHOULD BE LOVING, TRUST WORTHY, CARING AND FUL… I am an interesting woman,to be with,i am down to earth,and i like natural things.My way of life is simple and ideal.I am an outgoing person, and a very romantic man who loves challenge.
Hello how you doing, are you ready to chat with me to build a good frriendship with you, i will be glad if you can grant my request and will look forward to hear from you
15. gius
54 / Male / Straight / widowed
Joined June 19, 2014. From florida. Living in Orlando, Florida.
something about me makes me feel happy when i have people around me..i like to make people happy as much as i do want to be too,i am generous,outgoing,give my heart easily and never been burnt..i like nature and always will preserve it..including animals.i like going to theatres,travelling and like being around kids
Hello there…its time i rekindle my lovel and social life after a long time off due to work..im done with final project now and ready to enjoy the rest of my days..i find you as beautiful with a sweet scent of attraction,so i want to crave for the beauty of your mind…you are in exact place im planning to relocate to..i will be glad to chat sometime soon with txt on 678-964-5652 or we do on YM….I'm Gius
16. smart
59 / Male / Straight / single
Joined May 31, 2014. From arizona. Living in Tempe, Arizona. Attended colorado mountain college .
am cool, nice and good looking man,i love meeting new people, i don't look down on people, i believe every body are one and i love traveling from one place to another, i love helping people also and i believe in God also,i believe God can do all thing possible,when am in problem i call on him and he answer me and he as bless me in life that is why i believe in God
17. paulsmith
56 / Male / Straight / divorce
Joined June 6, 2014. From LA. Living in Los Angeles, California.
.My name is paul smith. I'm Self Employed deal with Oil and Gas… studied the course with a Master Degree, I have a good sense of humor. I'm a widower been widowed for 3 yrs now.After the sudden and devastating death of my wife,Who was a wonderful,sweet and caring wife and mother..Have been single for the past 3 years, am a man with a strong heart,loving, caring, honest, compassionate,affectionate, i also believe in God. I like swimming, camping,fishing,reading & writing,tennis, Football,Basketball,Baseball,golfing,swimming etc.
Hi, I viewed your profile and wanted you to know i am interested in you .I can see that the distance between us is great but i do believe We can overcome the great distance as distance should & does not come between two loving hearts but it does make it inconvenient. However I also believe " Where there is a will there is a way".Have been on this for less than 1week now and i'm in search of my Soul & Dream Mate,Lover,Wife and Life Companion
18. david munner
49 / Male / Straight / widow
Joined June 5, 2014. From fairfield. Living in Los Angeles, California. Attended University of Southern California.Completed graduate school at Irvine, California.
. I am pretty easy going a good listener. Let me say that, what you are about to read may inspire you, denture you, make you sad, or even anger you. But i think that honesty is the best policy. Say it, and let the chips fall where thy may. I am a single father of a wonderful boy I'm a down to earth kind of guy. I believe in living your life the best that you can with the tools..that are giving to you. Treat others as you would like to be treated. I'm fairly patient man. I mean there's no use in getting excited if u can't do much about it. I'm a hard worker, I get that from my dad. But also like to have a good time. I love music, art, sports, and life. Sunny days r great, but rainy days make me feel alive.
Hello beautiful how are you doing today it my pleasure meeting you i will love to know more about and get to know more about you if you don't mind this is my text number any time you feel i will always be there for you…(620) 359-7922…i am david and you?????
19. david williams
42 / Male / Straight / Divorced
Joined June 2, 2014. From california. Living in Agawam, Massachusetts. Attended oakland.
i'm seeking for a woman that am gonna spend rest of my life with…. i am that easy going type,open minded and a good listener . I laugh a lot and try to make people around me all the time happy. My hobbies are too many but to mentioned a few; sports,watching movies, going for walks, playing with kids, listening to all types of music, making love at the beach, dancing in the dark etc. I love all type of music, it ranges from salsa,meringue, r to classic music, it all depends on the mood.
Hope you are having a nice day.It is always nice to make new friends and get to know more about you..I came across your profile while i was surfing around here and went through it..You have got a lovely picture nd,I would like to be friend with you and get to know more about you..Hope to hear back from you soon xx
20. Mr Essien
49 / Male / Straight / single
Joined May 24, 2014. Living in Pisgah Forest, North Carolina.
am a good looking guy and handsome also i love swimming,reading and also nature I'm very cheerful,energetic and active guy. I am easy-going.I am an intelligent, clever guy who appreciates honesty greatly. I like to see with the opened eyes on the world and to see all of his beauty! Speaking about me I can say that I'm very optimistic person.
21. joe
63 / Male / Straight / DIVORCE
Joined May 21, 2014. From california. Living in London, England, United Kingdom.
I consider myself as kind – hearted, loyal to those people who trust and respect me, caring, affectionate, honest, down to earth. I came here because to find a good woman, sincere, kind, romantic, serious that to be my partner in life. A real woman and want a long term relationship. I love a woman that can show her affection, hold my hands, kiss me in private and public, and also hold me close everyday. A woman that will put a smile on my face by giving a sweet notes to me everyday and night. A woman that protect me, support me and love me till end of my life and I will do it the same to her. I'm not be the most perfect man in this world but I am trying my best to be a good man as I can. I appreciate people who can trust me, respect, and most important to me is honesty, understanding, supportive, great sense of humor, kind and prayerful. I believe life is exciting that full of love, learning, helping each other. I need someone who get this and doesn't give up easily, take time to communicate and understand each other. I wish you are the one to be my lifetime partner.
22. frank416
54 / Male / Straight / single
Joined May 20, 2014. From spring valley NV. Living in Las Vegas, Nevada.
am frank a honest and caring man love to be with hate lies and scamers i am who i am dont pretend to be some one else and dont take sheet from a scamers am a single dad am 53 years old and i have a daughter kim by name she live with my mom she is 19 years old
23. wudlove
54 / Male / Straight / Widowed
Joined May 20, 2014. From Los Angeles. Living in Los Angeles, California.
Well Am Wood Dave, am 54 years of age and a widowed with one kid,i have been single for long and tired of being alone……. Am here looking for a serious lady to make friendship with and later see where it will lead both of us to….. NO GAMES PLEASE….Am serious !
24. Donaldsweeting
60 / Male / Straight
Joined May 10, 2014. Living in San Diego, California.
I am a Minister of God in the Evangelical Presbyterian Church. and I am the President of reformed Theological Seminary (RTS) in Orlando, Florida. I am also Professor of church history at RTS and I teach, complex and interesting class. Over the past twelve years I was senior pastor at Cherry Creek Presbyterian Church in Greenwood Village, Colorado (EPC). My Ministry has ended 2010 General Assembly of the EPC, is held at my church. Before that, I served for eleven years as pastor of the chain of lakes, the founder of the community Bible Church in Northern Illinois. I have a radio show on AM 950 WTLN called TAKE 5, which airs on weekdays @ 6:55 AM & 5:55 pm.
I am interested in a sincere and meaningful conversation with you my dear and lets see what the future holds for us both!! My kids are worried of getting them a step mom who will love and treat them like right because their co-school girls are laughing and mocking them of not having a mother…
I hope to read from you again and thank you for accepting my friendship proposal. May the Good Lord Bless And Keep your Steps from Evil. May He shine his Light on you Always. IJN
Sincerely Yours
Donald
Email: donaldsweeting4all@yahoo.com
25. Donald
53 / Male / Straight / Single
Joined May 11, 2014. From Virginia. Living in Los Angeles, California. Attended Christendom college.Completed graduate school at Eastern Mennonite University.
I'm an easy going type of man…I like to kiss and hug, and cuddle, but I won't smother you. I'm an honest, thoughtful, caring, clean, independent, fun, one woman man. Full of energy I like dancing to the oldies or hip hop music, walking on the beach & boardwalk, going to the theater, traveling, roller coasters, horseback riding, dining in or out, or just working around the house.
26. Larma C
41 / Male / Straight / Single
Joined July 31, 2013. From Manhattan. Living in Los Angeles, California.
First, let me say that I'm not on a quest to find someone to complete me; I'm not half a person alone. But it would be wonderful to find someone to do things with, go places with and share life with. Common interests are always good, but I also like to try new things, so please be willing to introduce me to your favorite activities and interests too. I'm pretty open as to who I might be interested in – I'm more concerned with the person than the "type". I believe virtually everyone has something attractive and interesting about them.
hello pretty, i like your smile and i will like to know you, more better, as well if you dont mind and i dont stay much on this site but i thing you can text me on my phone 323-374-3934 or you call me and we can talk much bette and what you are really here for…Thanks
27. mike
51 / Male / Straight / Single
Joined April 28, 2014. From Hilton Head Island, South Carolina. Living in Long Island City, New York. Attended Pennsbury Senior High School.Completed graduate school at University of Washington.
I am looking for one woman who is ready for just one man ,someone i can call my wife till death do us part a wonman that i can take to anywhere in the world ,someone that will always love me ,i don`t mind if she as kids or not i just want that woman that will be there for me in the down and up time .
How are you doing today? Am very happy to write to you letting you know how Your profile caught my attention and i can't pass through and not say Hi…well, i am Mike,50yrs.The reason why I am writing you. I really like what I have seen and read so far in your profile. You are a very beautiful and attractive looking woman and I would love to have the pleasure of talking and even maybe meeting one day. That is of course you would be interested in doing so?
28. Smilesxoxo
46 / Male / Straight / Widow
Joined March 23, 2014. From Houston. Living in Los Angeles, California. Attended Bachelor Degree.Completed graduate school at The College of Bahamas.
A patriotic man is a man with lots of love in his heart for his wife, family, friends and for his country. I see myself as a patriotic gentle man, my suave character makes me adorable. I've got sense of humor, so my woman should get herself ready for all those happy moments always cause i giggle alot. I really am not good at writing about myself but i think people would say Brandon is a loving, caring, ambitious, humorous, kindhearted, God fearing, intelligent, generous gentle man. I do not think am handsome but i think am good looking and attractive ..lol.. I'm 6″0ft tall,a Staff Sergeant in the Us army. A responsible father of two wonderful kids but am a widower. I've been single since i lost my wife to cancer 3years ago..I'll tell you more about that later.. I need someone who is a communicator and enjoys engaging in conversation on a variety of topics. No games–don't have time for it. Life is too short.. If you are willing to trust in a person when all others tell you to go against it, If you are willing to risk getting your heart broken because you believe in that other person, Then that is true love.. i am looking for someone that is caring, honest, loving likes to spend time with her family, a good listener and have no problem expressing her feelings and the things she wants out of a relationship and life, trust worthily, does not cheat. I want a long term relationship to get settle down back and have time for my wife and show her love and care. What is more important to you,the love you share, the memories you have or the lover? Give love a chance to swallow you up. Don't just think it will happen in a instant, it will surprise you before you know it, but it will be the most rewarding experience you will ever have….
Hi Cutie,
Happy Sunday to you, how are you doing today.. Am so sure you aint expecting a message from an ugly dude like me.. well, atleast you can consider my smiles… haha:D . I'm Brandon, i would like to get to know this damsel who got my attention. Anyway, sorry for been so naughty, thats Charles for you. Seriously, i'll really love to know more about you. Please don't say no because idon't take " NO" for an answer,i won't give up.. haha:D . I am new here so it lets take the step of faith and get to know eachother . You've got a nice profile on here and I'll really like to know more about you.. Please take your time to check out my profile and let me know what you feel.. I'll like us to communicate via sms, so please Feel free to send me a text to 210-446-7381 .
I'll have my fingers and toes crossed while i anticipate your text
Brandon
29. Charly121
54 / Male / Straight / Divorced
Joined March 18, 2014. From Los Angeles. Living in Los Angeles, California.
I am a friendly and caring individual. The family and career takes precedence over everything esle in my life. I would love to meet someone with similar aspirations in life,who is highly motivated to achieve life's ambitions. A true friend that believes in compromise. Understanding to appreciate and respect the difference in culture and idiosyncrasies. A relationship based on mutual trust and love. Doing the rights things in life and to find time to enjoy life's precious moments. I believe in the Universe and that we are an integral part living on borrowed time. The Universe is a marvelous place with amazing events occurring every moment of its existence; from supernova explosions, that gave rise to the evolution of Matter to life on Earth and human intelligence. We live at an interesting juncture of human history, lets enjoy what Science has to offer.
The last time i checked, i saw that a "Hi" is actually free and causes no harm. Just going through profiles and came across yours and i felt i should throw a "Hi" to your direction. LOL.. how are you doing?
30. Benedict.
46 / Male / Straight / separated
Joined March 5, 2014. From Wigan England. Living in Wigan, England, United Kingdom.
I am simple and honest, loving and caring, I am a good listener and very understanding person. I'm not here for game. rater for lies. I'm looking for a true friendship here that can lead to serious relationship in marriage. My hobbies are "Family, Dining Going to Restaurants, Listening to Music, Go watch act and love Movies, Photography on natural things, Watching Sports, Theater Concerts, Traveling, Cooking, Health Fitness, Pets, Outdoors Camping, Shopping, Reading & writing.
Hello my friend good to meet you on here, my name is Mr. Benedict Casey. I have a lot in heart to shear with you please kindly give me your email address so I can directly talk to you.
31. Gem
48 / Male / Straight / Widowed
Joined March 5, 2014. From Bethlehem, SA. Living in Long Beach, California. Attended Coastal Carolina University, Conway.
I'm a cool single father to a son, i am humble, respectful, loving, caring, romantic, love to smile and appreciate good things. I am here on a search for a woman and not for a women, no married women but single. I dont want to let those that are happily married to their man leave them, no. I love to hang out at the beach resort and have a cool time sipping some chill brew i also love dogs and cats, teddy bears and toils. You got to know me well when you come closer and i believe knowing and getting to love the one made for you to love isn't by the long time taken or the distance, the heart speak and it's settled.
Hello lady, how re you doing today, i guess you are fine? I have gone through your profile and found interest in it, i would really like us to know each other more better and this i would, please let me have your email and and phone number so that we can communicate outside this site and then have a good, fast and easy chat, please?
32. thomax
50 / Male / Straight / divorced
Joined March 15, 2014. From oakland. Living in Los Angeles, California. Attended Started School at Harvard-Westlake Schoo.Completed graduate school at Started School at Harvard-Westlake Schoo.
Am an easy going man who love and respect peoples option,and i also want some one who will respect and love me too…….with long lasting relationship together someone who is loving,caring and have the sense of humor to keep a home.e both can build a home of our own under God banner……..Am an easy going man who love and respect peoples option,and i also want some one who will respect and love me too…….with long lasting relationship together someone who is loving,caring and have the sense of humor to keep a home.e both can build a home of our own under God banner……..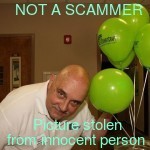 33. david
52 / Male / Straight
Joined February 21, 2015. Living in Placentia, California.
About Me
Im divorced, got a daughter and she's 17. she lives with her mom . i love the outdoors, camping,caneoing, fishing ,kids and lots more. I don;t take life too serious but only when its needed . I want to have a special moments all the rest of life so to be happy with and just one woman to share my happiness with.
657-216-9669 we can text if you want. David
34. john
53 / Male / Straight / Single
Joined February 5, 2015. Living in Beverly Hills, California.
About Me
I have had long descriptions here but I think I'll keep it short and to the point. I live by what's possible right now and the future and leave the past behind. Outdoors is my preferred place to be, very athletic, sporting events,….. I prefer fried meats and red wine, beer and chips. I love this place for all the activities it has to offer.
Hi Beautiful,
How are you doing today?
I am sure you get flooded with tons of responses so I will try to keep this short. I have not really met anyone here just yet, but you definitely have an attractive picture of sort I have ever seen.
Hopefully you are not swept off of your feet at the moment and we could link up sometime!
I have a pretty flexible schedule and would love to grab a bite or a cocktail. looking forward to reading from you as soon as you can.
Hugs,
John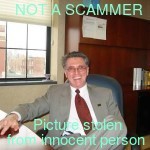 35. William
57 / Male / Straight
Joined February 5, 2015. Living in Los Angeles, California.
About Me
I appreciate honesty from others ,I don't have time for mind games..whoever and whatever you are is the way it should be…..
I am a sincere, honesty, caring, kind, friendly very easy to get along with. I am, social, romantic, passionate, smart, intelligent, cool headed,adaptive,have a big heart. And i do believe in the truth and honesty.
36. donp
55 / Male / Straight / Divorced
Joined January 10, 2015. From Santa Rosa. Living in Los Angeles, California.
About Me
I have a great sense of Humor as well as simple and easy going, I am also a fun loving gentleman with a loving heart though I have a lot of old fashion values, Life is too short to be alone, we never know what tomorrow will bring because everyday is a fresh start to our lives & yesterday is like water under a bridge, So let's live life and always smile in positivism, That me. I do not judge because no man is perfect and I believe every one is special in their own way. I think i am attractive and and full of life with great Values, I am also doing well in my Business but Retiring soon to do something more homely. ooh I forgot to tell you that i am a very down to earth man, I'm independent, supportive and trustworthy and i have come to realized that you are just as important as i am because two is better than one, I am willing to walk side by side with you to give you 100% satisfaction of your needs and wants,mostly Moral and emotionally and otherwise. I don't have a million of high standards but I believe that honesty is very important and absolutely essential in any relationship and Without this there won't be Trust. I Want to meet someone who understands what love is, However we have to share big dreams to come to reality. The best times are times spent with that special someone that makes you happy.
we ca text 760-884-2008
37. richardmoree121
61 / Male / Straight / windower
Joined February 24, 2014. From new jessy. Living in Rockaway, New Jersey.
About Me
I love lifeDo you have hobbies…? My hobbies are swimming,cooking,camping,reading,listen to music like Gospel song a lot.What do you expect out of a relationship? I expect someone who is going to be caring,loving,compassionate,affectionate,trustworthy,faithful ,one that goes to church well and have a strong faith in God,and i would also want God fearing woman.
Hello are you are you doing today, i like your picture and profile, if you have anytime free text on my cell 201-474-7428. Richard
38. Berthold Robert
49 / Male / Straight
Joined February 2, 2015. Living in Los Angeles, California.
About Me
I am Mr. Berthold Robert,I looking for a woman who can be with me and spend the rest of her life with me.I am a business man located in USA California,Any Single woman should reply my message so that i can send you my picture and tell you more about me
39. nicolasrizzoli
50 / Male / Straight
Joined February 18, 2015. Living in Arlington, Arizona
About me
Thanks for your response. Let me introduce myself. My name is nicolas rizzoli . I am originally from milan italy but born and brought up in liverpool england and presently living in Arizona.my late mother is from Spain and my late father works with oil firm in Berlin, Germany. I am 48 years. I am presently single. I used to be in love with a woman that do nothing but play games, lie and cheat. Ever since then I have not been able to go into any relationship without real true love and it has not been easy for me staying all alone. 🙁
I am a professional man who is caring,intelligent and has a great passion of learning from people and culture. People say that I am outgoing, caring, trustworthy,and flexible, sympathetic,charismatic and most of all a true human with a loving spirit. I love to converse with others in an intellectual way as well as in a fun way.I enjoy outdoor sports, taking in the beauty of nature that God has granted us.Respecting others and ideas are paramount in my domain. I love to share good feelings and happiness. Smiling is one of my good visual traits, I am told that I acquire both inner and outer beauty.
I would like to meet a woman who is stable,free of vices that are not healthy for the soul,mind and spirit. One that respects and knows how to treat a man. A woman that cares about family and community, and is mindful of culture and the beauty of togetherness…sharing, caring and tenderness. A woman I will grow old with.
I'm a site Supervisor For Exxonmobil and I'm also contract staff for Chevron. We specialize in well management, drilling, specifically Oil drilling & servicing. most of the drilling's are been done in Offshore Rig but sometimes Onshore. Anyway i have decided to go solo recently, to start a new business, always wanted to be my own boss. I was invited to the new branch in Ankara, Turkey where i will be supervising some projects/finalizing my OPL license in accordance with the partnership agreement i signed with them. I enjoy traveling and watching TV, soccer, news and movies, music fishing and also camping. I am a Christian, i was born and brought up a Christian and I respect God a lot. I hate lies, cheating, disappointment and embarrassment.
40. kieren44
44 / Male / Straight / Single
Living in Henderson, Nevada
Not a self promoter but will lay out what I think close friends might say are my good points…lol.. a good guy, laid back, nice, athletic, hardworking, honest, great sense of humor. I take care of myself (young 43) not a big drinker, care about people, enjoy spending time with friends and family but looking to share my time with someone special. The bad points…we'll have to figure those out together..ha…or feel free to ask me..I'm working on them. I'm looking for my best friend, but also someone I'm extremely attracted to… someone that we just understand each other, enjoy spending time together whether we are traveling or at home at night watching a movie …a pretty woman who cares, is kind, smart, quick, trustworthy, athletic w/ a good sense of humor. Would love a long term relationship working towards building a family…
Hello i am Keiren Thompson i consider myself a genuine, down to earth, simple person that is ready to share things with the right person. I seek one who is not hung up on materialistic things, one that enjoys the finer things in life but finds pleasure in the most simplistic of things. A woman that is very down to earth, good matured in spirit and feels as comfortable in a pair of jeans and boots as she does in a cocktail dress and heels. A woman that has and possess old fashioned values. Simplicity and balance are huge turn on's to me. Sophistication and intelligence are alsoa must and I find both wonderful. Communication is an absolute must, so if you struggle with being open and up front about things then we will probably not be very good for each other. A quick with a friendly touch of sarcasm is definitely required as i can roll with the best of them! :O-
I would sincerely enjoy a lady that is not afraid to get her hands dirty working in the yard with me, however one that always prides herself on taking care of herself and staying fit. Someone that has the ability to make me laugh and laugh at herself.If you think you have those qualities and would love to get to know me better get back to me as ASAP. text me on 702-843-5881
Keiren