Username DavidWilliam770
Email zamaniosifo@gmail.com
Name David William
Looking for Female
Age 53 y.o.
Country Germany
City stuttgart
Here for Serious Relationship
Marital status Widowed
Sexual Orientation Straight
Children I have 1-2 children living elsewhere
Ethnicity White
Religion Christian
Body Type Fit
Education Other
Occupation Doctor
IP address 129.205.113.9 – Nigeria
---
Username Thomas73
Email Thomas612913@gmail.com
Looking for Female
Age 50 y.o.
Country Portugal
City Lisbon
Here for Marriage
Marital status Widowed
Sexual Orientation Straight
Children I don't want children
Ethnicity White
Religion Christian
Body Type Average
Education PhD
Occupation Government official
IP address 154.160.9.87 – Ghana
---
Username Cuevas12
Email Hongtaylor6@gmail.com
Name Hong Taylor
Looking for Female
Age 40 y.o.
Country United States
City California
Here for Marriage
Marital status Single
Sexual Orientation Straight
Children I don't have children
Ethnicity White
Religion Christian
Body Type Fit
Education Masters Degree
Occupation US ARMY
Description
I'm a man of honesty and loyalty
IP address 154.160.18.194 – Ghana
---
Username moonlight
Email faxhome_001@yahoo.com
Looking for Female
Age 44 y.o.
Country United States
City Atlanta
Here for Friendship, Romance, Serious Relationship, Marriage
Marital status Widowed
Sexual Orientation Straight
Children I have 1-2 children living elsewhere
Ethnicity Hispanic
Religion Christian
Body Type Average
Education Bachelors Degree
Occupation Engineer
Description
I am an easy-going person. I understand the beat of your heart and listens to your body language. I love to be loved, hence I appreciate you when you say you do. I need a down to earth lady that will hit the nail right. You will find out more about me when we connect.
IP address 193.176.84.165 – proxy
---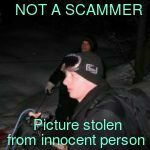 Username Robe4598637
Email andy.rober1974@outlook.com
Name Andy Rober
Looking for Female
Age 43 y.o.
Country Panama
City panama city
Here for Serious Relationship
Marital status Single
Sexual Orientation Straight
Children I want children
Ethnicity Mixed
Religion Christian
Body Type Average
Education Some college
Occupation consulting officer
Description
Nice looking man who have generosity heart, Mind.I am nice, kind, considerate, serious but with a good sense of humor, reliable, intelligent, honest, affectionate, attractive, and very romantic. I am single with no kid. I am open minded, sincere, and very understanding person, possess great sense of humor, i am easy to talk to,and also a good listener, I love to meeting different kinds of people from different cultures.I have been alone because I am waiting on just the right one for me am that easy going type, adventurous, romantic, ambitious and have a very good sense of humor.am that type of person who always try to make people laugh. I always make sure to share the little that I have with someone and also satisfied with whatever I have. am an all rounded person to cut it this is all i can say about me but if you feels there's more you want to know about me please you're more than welcome to ask any question u wished to know about me.
IP address 196.47.128.179 – Ivory Coast
This post was viewed 506 times