Username Beckyjane321
Email Marijane687@gmail.com
Name Mari Jane
Looking for Male
Age 28 y.o.
Country United States
City Texas Victoria
Here for Friendship, Serious Relationship, Marriage
Marital status Single
Sexual Orientation Straight
Children I don't have children
Ethnicity Native American
Religion Christian
Body Type Average
Education High School
Occupation Modeling
Description
I love being myself
IP address 197.211.58.2 – Nigeria
---
Username lovisa01
Email larsonlovisa01@gmail.com
Name Lovisa Larson
Looking for Male
Age 33 y.o.
Country Sweden
City stockholm
Here for Marriage
Marital status Single
Sexual Orientation Straight
Children I don't have children
Ethnicity White
Religion Christian
Body Type Average
Education High School
Description
Am Lovisa from Sweden I am looking for a serious relationship that can lead to marriage
IP address 144.48.39.114 – proxy
---
Username Sandrasmith06
Email reaserbella31@gmail.com
Name Sandra Smith, Reaser Bella
Looking for Both
Age 27 y.o.
Country United States
City Texas Houston
Here for Serious Relationship
Marital status Single
Sexual Orientation Straight
Children I don't have children
Ethnicity Native American
Religion Christian
Body Type Athletic
Education High School
Occupation Buy and selling
Tel 607-536-5094
Description
All alone looking for good choice
My Facebook name is sandrasmith add up too chart better on WhatsApp +16075365094
IP address 197.210.29.154 – Nigeria
---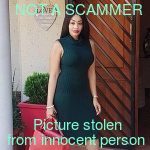 Username mmara56
Email czhangcheng78@gmail.com, rosalesmaryr83@gmail.com
Name Rosales Mary
Looking for Male
Age 22 y.o.
Country United States
City 10001
Here for Serious Relationship
Marital status Single
Sexual Orientation Bisexual
Children I have 1-2 children living with me
Ethnicity Other
Religion Muslim
Body Type Average
Education Bachelors Degree
Description
Contact me on my email handle at (rosalesmaryr83@gmail.com) i am interested in knowing you much more. i will email you my pictures
Hello dear
How are you doing? Please, I am not working in a hangout write to me in my message Box.
IP address 23.106.56.21 – proxy
---
Username Bontimoms
Email patriciacute737@gmail.com
Looking for Male
Age 36 y.o.
Country United States
City Salt Lake City
Here for Marriage
Marital status Divorced
Sexual Orientation Straight
Children I want children
Ethnicity White
Religion Other
Body Type Average
Education High School
Occupation SALES
Description
Serious seeking for a long term relationship
IP address 67.166.107.241 – proxy
---
More emails of scammers
murphyrich17@gmail.com
leramiro22@gmail.com
ericawilson25@outlook.com
sofialucia852@gmail.com
davidpet74@gmail.com
rafeliza857@gmail.com
Vivianlarry100@gmail.com
This post was viewed 716 times