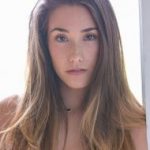 Username slaviasmith
Email slaviasmith1111@gmail.com, Sophiaannacarter@gmail.com
Name Slavia Smith, Sophia Ann Carter
Looking for Male
Age 36 y.o.
Country United States
City carlifornia
Here for Serious Relationship
Marital status Single
Sexual Orientation Straight
Children I don't want children
Ethnicity White
Religion Christian
Body Type Overweight
Education Some college
Description
i have being single for many years and i have no child
IP address 102.176.10.18 – Ghana
---
Username loveme3035
Email rgyenkumah9@gmail.com
Looking for Male
Age 40 y.o.
Country United States
City florida
Here for Serious Relationship
Marital status Single
Sexual Orientation Straight
Children I don't have children
Ethnicity Mixed
Religion Christian
Body Type Average
Education Bachelors Degree
Occupation nurse
Description
I miss a man, who will make me happy. And I know how to make my loving man happy! I am ready to give my hear to a kind, honest and faithful man. I am sure that my heart will tell me, when I meet my right one! I want to build relationship based on trust, love and mutual understanding.I am new here on this site and I do hope to find my soul mate soon. I know there are no ideal people on the Earth. But I am sure I can find a man with whom it will be comfortable, who will love me and in my turn I will love him with all my heart. I hope that some day we will have happy and big family.so if u are looking for the same then just give me ur hangout so that we can chat there more add me on rgyenkumah9@gmail.com
IP address 198.16.70.53 – proxy
---
Username MARYKURT008
Email mary24janet@gmail.com, kurtmary87@gmail.com
Name Mary Kurt
Looking for Male
Age 28 y.o.
Country United States
City Alexandra city
Here for Serious Relationship
Marital status Single
Sexual Orientation Straight
Children I don't have children
Ethnicity Native American
Religion Other
Body Type Average
Education Other
Occupation Hotel attendance
Tel 205-479-0693
Description
Personal Description I'm here only for serious relationship with very honest man only if you have interest in me you can massage me on Hangouts kurtmary87@gmail.com
WhatsApp +1(205) 479-0693
IP address 197.210.61.90 – Nigeria
---
Username babaramssesX
Email moniwalkalone@gmail.com
Looking for Male
Age 44 y.o.
Country Canada
City Toronto
Here for Friendship, Romance, Serious Relationship, Marriage
Marital status Single
Sexual Orientation Straight
Children I have 1-2 children living with me
Ethnicity White
Religion Buddhist
Body Type Athletic
Education Some college
Occupation Freelancer
Description
You know that person in your group of friends who is always planning something but maybe gets a little too crazy about it sometimes? Well, that's me. I'm an event planner by trade and love everything about it. Putting together experiences for people is great, but I like to create my own too! Perfect dates are going for a hike, followed by a visit to a new local brewery or trying a new dinner spot and taking a walk nearby. I work hard during the week, fill my weekends with activities, and definitely can be a big ball of energy at times. I'm looking for a guy who can keep up and keep me on my toes.
IP address 102.69.220.11 – Ghana
---
Username Lisacharles
Email cityh277@gmail.com
Name Lisa Charles
Looking for Male
Age 36 y.o.
Country United States
City Alabama
Here for Serious Relationship
Marital status Single
Sexual Orientation Straight
Children I want children
Ethnicity White
Religion Christian
Body Type Average
Education Other
Occupation Student
Description
I am Looking for the right man to share the rest of my life with, I want to be with a wonderful, loving, good hearted man and am willing to take my time to find the right one.
IP address 102.176.65.29 – Ghana
---
More emails of scammers
annecoeur5500@gmail.com
Marie.dansette86@gmail.com
Porchbabe350@yahoo.com
salvationsavior09@gmail.com
Elizaelizabeth574@gmail.com
cityh277@gmail.com
preciouslife266@gmail.com
lovelyzainab986@gmail.com
babatundepz@gmail.com
Samatahugh@gmail.com
This post was viewed 978 times