Username beyonce
Email beyonce.marco88@gmail.com
Name Beyonce Marco
Looking for Male
Age 35 y.o.
Country United Kingdom
City London
Here for Marriage
Marital status Single
Sexual Orientation Straight
Children I don't have children
Ethnicity White
Religion Christian
Body Type Slim
Education Some college
Occupation Hair dresser
Description
Am sandra 30 years old
IP address 154.160.26.119 – Ghana
---
Username Sarah86
Email Scottsarah610@gmail.com
Name Sarah Scott
Looking for Male
Age 34 y.o.
Country United States
City Manhattan
Here for Friendship, Serious Relationship
Marital status Single
Sexual Orientation Straight
Children I don't have children
Ethnicity White
Religion Christian
Body Type Athletic
Education Some college
Occupation I'm hair stylist
Tel 504-500-5807
Description
I'm single with no kids I'm here for serious relationships that will lead to marriage (504) 500-5807 or scottsarah610@gmail.com
IP address 104.243.212.132 – proxy
---
Username rightonepp12
Email rightonepp123@gmail.com
Age 39 y.o.
Here for Serious Relationship
Looking for Male, Female
My match's age from 19 to 86
Location South Bend, IN 46614, USA
Marital status single
Children no children
Sexual Orientation Straight
Ethnicity white
Religion Christian
Occupation Nurse
Description
I am kind and family-oriented! I am honest and faithful, I will give all my love and care to my special one! I do like to develop myself, to learn new things and I am open to everything new and interesting.
IP address 99.67.222.181 – proxy
---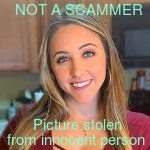 Username Laura031
Email jennyshirk23@gmail.com
Gender Female
Looking for Male
Age 31 y.o.
Country United States
City Arkansas
Here for Serious Relationship
Marital status Single
Sexual Orientation Straight
Children I don't have children
Ethnicity Native American
Religion Christian
Body Type Average
Education Student
Occupation Ttader
Description
I'm single lady with no kids and I'm looking for a serious man to love and to spend the rest of my life with
IP address 199.187.211.175 – proxy
---
Username ninaserebrova33
Email ninaserebrova33@gmail.com
Name Nina Serebrova
Looking for Male
Age 28 y.o.
Country United States
City Dallas
Here for Serious Relationship
Marital status Single
Sexual Orientation Straight
Children I don't have children
Ethnicity Native American
Religion Christian
Body Type Slim
Education Student
Occupation Student
Description
I'm a single lady seeking a well behaved man. I mean a responsible man of all time for me to start up new life with. Don't feel dull texting me of you're really interested in my profile and pics even
IP address 197.210.52.159 – Nigeria
This post was viewed 665 times