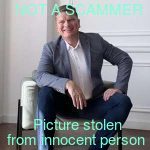 Username lonelysoul007
Email georgemoore139@gmail.com
Name George Moore Ivanovich
Looking for Female
Age 50 y.o.
Country United States
City Santa Monica
Here for Serious Relationship
Marital status Widowed
Sexual Orientation Straight
Children I have 1-2 children living with me
Ethnicity White
Religion Christian
Body Type Average
Education Masters Degree
Occupation Doctor
Description
I'm an easygoing going gentleman . Meek and soft . I love to fish and go to the mountains to where I clear my heart . I don't smoke but I take good wines on a beautiful cloudy evening . I'm a medical doctor and I have 2 kids . A daughter and an adopted son .
IP address 197.210.8.146 – Nigeria
---
Username Joshdonaldson
Email joshharrison815@gmail.com
Name Josh Donaldson, Josh Harrison
Looking for Female
Age 55 y.o.
Country Canada
City Merritt
Here for Serious Relationship
Marital status Widowed
Sexual Orientation Straight
Children I have 1-2 children living elsewhere
Ethnicity White
Religion Other
Body Type Fit
Education PhD
Occupation engineer
IP address 41.66.199.164 – Ghana
---
Username Robertchayton
Email chaytonrobert6@gmail.com
Name Robert Chayton
Looking for Female
Age 49 y.o.
Country United States
City Los Angeles
Here for Friendship, Romance, Serious Relationship, Marriage
Marital status Separated
Sexual Orientation Straight
Children I have 1-2 children living with me
Ethnicity White
Religion Christian
Body Type Athletic
Education High School
IP address 105.112.96.162 – Nigeria
---
Username Dim54
Email dimitri.krivo68@gmail.com
Name Dimitri Krivo
Looking for Female
Age 54 y.o.
Country United States
City miami
Here for Serious Relationship, Marriage
Marital status Widowed
Sexual Orientation Straight
Children I have 1-2 children living with me
Ethnicity White
Religion Christian
Body Type Few Extra Pounds
Education Bachelors Degree
Occupation Engineer
IP address 165.227.215.21 – proxy
---
Username dballack
Email dballack194@gmail.com
Name David Ballack
Looking for Female
Age 46 y.o.
Country United States
City Alhambra
Here for Serious Relationship, Marriage
Marital status Single
Sexual Orientation Straight
Children I don't have children
Ethnicity Native American
Religion Christian
Body Type Average
Education Some college
Occupation Engineering
Description
I'm divorced, an honest man who love to have fun and laugh, i will love to enjoy the rest of my life with a woman of same like or less i can more of less partner
IP address 129.205.124.28 – Nigeria
This post was viewed 762 times