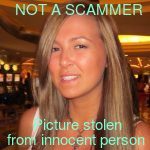 Username roselee
Email leerose657@gmail.com
Name Lee Rose
Looking for Male
Age 29 y.o.
Country United States
City texas
Here for Romance, Marriage
Marital status Single
Sexual Orientation Bisexual
Children I have 1-2 children living elsewhere
Ethnicity White
Religion Muslim
Body Type Average
Education High School
Description
Just to let you know I'm looking for a man who is honest, trusting
leerose657@gmail.com
IP address 198.96.95.157 – proxy
---
Username Yana
Email y4no4kayano4ka@yandex.ru, yano4kacmuglyano4ka@gmail.com
Looking for Male
Age 29 y.o.
Country United Kingdom
City London
Here for Romance
Marital status Single
Sexual Orientation Straight
Children I don't have children
Ethnicity White
Religion Christian
Body Type Slim
Education Other
Occupation LOVE!
Description
Hello! My name is Yana! I am 29 years old! I am looking for a man to meet!
If you are looking for a girl to meet you then write me an email
yano4kacmuglyano4ka@gmail.com I will answer you and send you my photo!
Regards Yana!!!
IP address 89.238.131.154 – proxy
---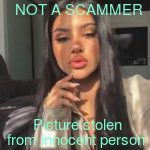 Username gshshshsgshs
Email yywywyydtwd@gmail.com
Gender Female
Looking for Male
Age 33 y.o.
Country Ghana
City acrra
Here for Serious Relationship
Marital status Single
Sexual Orientation Straight
Children I don't have children
Ethnicity White
Religion Christian
Body Type Slim
Education High School
IP address 64.190.114.53 – proxy
---
Username Ruth1110000
Email ruthgray1100@gmail.com
Name Ruth Gray
Looking for Male
Age 33 y.o.
Country United States
City Columbus
Here for Friendship, Romance, Serious Relationship, Marriage
Marital status Single
Sexual Orientation Straight
Children I don't have children
Ethnicity White
Religion Christian
Body Type Slim
Education Student
Occupation Student
IP address 105.112.73.184 – Nigeria
---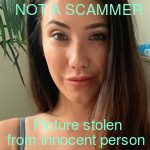 Username Nancyjones
Email nancyjones2443@gmail.com
Name Nancy Jones
Looking for Male
Age 31 y.o.
Country United States
City Columbus
Here for Friendship, Romance, Serious Relationship, Marriage
Marital status Divorced
Sexual Orientation Straight
Children I don't have children
Ethnicity White
Religion Other
Body Type Fit
Education Some college
Occupation Walmart attendant
Description
I'm a lovely and easy going angel…check me out
IP address 185.59.223.178 – proxy
---
More emails and phone numbers of scammers
sabrinaourget0@gmail.com
pnankya568@gmail.com
sarahmoore00999@gmail.com
413-471-4060
estherlaa444@gmail.com
512-714-4603
lovejudy39@gmail.com
775-468-6176
victoriaandrew781@gmail.com
770-400-0571
405-633-0182
313-314-8901
This post was viewed 946 times