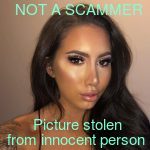 Username Lizzysandra
Email Lizzysandra022@gmail.com
Name Lizzy Sandra
Looking for Male
Age 34 y.o.
Country United States
City Georgia
Here for Serious Relationship
Marital status Separated
Sexual Orientation Straight
Children I don't have children
Ethnicity White
Religion Christian
Body Type Slim
Education PhD
Occupation Hair stylist
IP address 41.203.78.191 – Nigeria
---
Username AICHALOVE
Email aichalove1234567@gmail.com, aichadosimohamed@gmail.com
Name Aicha Mohamed
Looking for Male
Age 27 y.o.
Country United States
City NEW YORK
Here for Friendship, Serious Relationship, Marriage
Marital status Single
Sexual Orientation Straight
Children I don't have children
Ethnicity Black
Religion Other
Education Other
Occupation LOVE LOVE
Description
Hello, i am miss aicha i want to know you more, contact me through my email ( aichadosimohamed @ gmail.com),have something important to share with you.
……………………
Здравствуйте, я скучаю по Айше, я хочу узнать вас больше, свяжитесь со мной по электронной почте (aichadosimohamed @ gmail.com), есть что-то важное, чтобы поделиться с вами.
IP address 45.114.116.179 – proxy
---
Username gracetina
Email goodwoman747@gmail.com
Name Grace Tina
Looking for Male
Age 33 y.o.
Country United States
City maryland
Here for Serious Relationship, Marriage
Marital status Single
Sexual Orientation Straight
Children I don't have children
Ethnicity White
Religion Christian
Body Type Average
Education Bachelors Degree
Occupation nursen
Description
hi am anita single no kid and am new on here serious looking for a long term reletionship that can lead me to maarid ssss
IP address 64.190.115.244 – proxy
---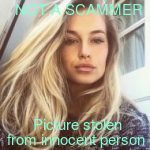 Username lena13
Email inncookhr@gmail.com, milashechka.1987@yandex.ru
Gender Female
Looking for Male
Age 31 y.o.
Country Canada
City alberta
Here for Romance, Serious Relationship, Marriage
Marital status Single
Sexual Orientation Straight
Children I don't have children
Ethnicity White
Religion Christian
Body Type Athletic
Education Bachelors Degree
Occupation social
IP address 5.149.253.99 – proxy
---
Username Annylaweerson89
Email annyburnd@gmail.com
Name Anny Burnd
Looking for Male
Age 31 y.o.
Country United States
City Maryland
Here for Friendship, Serious Relationship, Marriage
Marital status Single
Sexual Orientation Straight
Children I don't have children
Ethnicity White
Religion Christian
Body Type Slim
Education Some college
Occupation Self employed
Description
Loving , real and honest
IP address 45.79.133.206 – proxy
This post was viewed 1129 times