Username Dallancoast
Email Trymiketo@gmail.com
Name Dallan Coast
Looking for Female
Age 63 y.o.
Country United States
City Colorado Springs
Here for Serious Relationship
Marital status Divorced
Sexual Orientation Straight
Children I don't want children
Ethnicity White
Religion Christian
Body Type Athletic
Education Bachelors Degree
Description
I am a upbeat, funny, giving person. Id like someone who can make me laugh..humor is sexy, has confidence, is gentle and caring, can talk about world topics, loves to go out dancing, comedy clubs, sports games, concerts, movies, plays, etc. Someone who is affectionate verbally and physically, romantic and family minded. I like to travel(Vegas Baby!), take road trips long and short, grab a blanket head for the hills and look at the stars. I like to learn about new things, places and people. Id like someone who likes to have friends over for BBQ. Likes the nicer things in life, but can find the pleasure in the simple things as well. Someone to share passions and plans with, understands the important of sharing themselves fully by being honest, loyal, a listener and compassionate. Im looking for a serious relationship right now, the bar scene is old and frankly its just stuff out there meeting anyone with substance. I'm looking for my 80%, I don't believe in a "perfect" match. I think you can find 80% of what your looking for in someone and if you learn to work thru the 20% then thats someone worth pursuing
IP address 207.244.108.83 – proxy
---
Username JonMartins
Email jonmartins1966@aol.com
Gender Male
Looking for Female
Age 52 y.o.
Country United States
City 15237
Here for Serious Relationship
Marital status Single
Sexual Orientation Straight
Children I don't have children
Ethnicity Other
Religion Christian
Body Type Average
Education Other
Occupation Chemical engineers generally work
IP address 69.12.94.78 – proxy
---
Username matman
Email paulernst1213@gmail.com
Gender Male
Looking for Female
Age 54 y.o.
Country United States
City California
Here for Friendship, Romance, Serious Relationship, Marriage
Marital status Single
Sexual Orientation Straight
Children I have 1-2 children living elsewhere
Ethnicity White
Religion Christian
Body Type Athletic
Education Bachelors Degree
Occupation Medical
Description
actually have a pretty good sense of humor.
I want someone who can keep me on my toes, has a good sense of humor and a good heart.
I will keep smiling, be positive and never give up! I will give 100 percent each time I play. These are always my goals and my attitude.
IP address 82.102.16.137 – proxy
---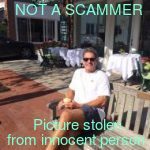 Username milla
Email millajayson27@gmail.com
Name Milla Jayson
Looking for Female
Age 41 y.o.
Country United States
City austin texas
Here for Serious Relationship
Marital status Divorced
Sexual Orientation Bisexual
Children I don't want children
Ethnicity White
Religion Christian
Body Type Average
Education Some college
Occupation export and import
Description
someone who is very honest
IP address 185.230.126.227 – proxy
---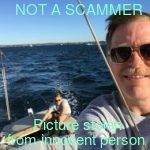 Username bobbrandon
Email Bobbrandon05@gmail.com
Name Bob Brandon
Looking for Female
Age 54 y.o.
Country United States
City Phoenix
Here for Romance, Marriage, Just Fun
Marital status Widowed
Sexual Orientation Straight
Children I have 1-2 children living with me
Ethnicity White
Religion Other
Body Type Average
Education Other
Occupation Profession exchange
IP address 197.210.28.5 – Nigeria
This post was viewed 555 times