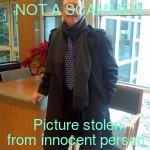 username: Darren1010
name: Darren Richard
email: Darren_richard60@yahoo.com
age: 39
location: United Kingdom
ethncity: white
occupation: Business man
marital status: separated
IP address: –
description:
I am interested in a woman who can laugh, be playful and light hearted, one who is motivated and ambitious, intelligent, and self confident. I enjoy meaningful conversation in addition to plain old good fun. I'm basically a very positive person who also loves humor and laughter and would like someone with an adventurous spirit and a positive attitude who can see the funny side of life,someone who is open and willing to learn new things. I like to share things I learn and am open to learning new things as well. I have a passion for music and a curiosity for life. To find a woman who loves to dance would be a miracle, but not impossible I believe, even if rare, but definitely a bonus, but not a requirement! lol I also love a man who knows how to treat a woman like a baby and a baby like a woman.
message:
Hello am Darren and hope we can chat…i really like your profile and i hop we can chat soon…thanks and Hit back at me okay
hello thanks for your reply and i hope we can chat soon here is my yahoo id…Darren_richard60@yahoo…add me as soon as you get this..thanks…..

WHY IS IT A SCAM / FAKE:
Nigerian wording
Already listed on other scamlists
This post was viewed 1816 times