Username GrayChelsea
Email GrayChelsea008@gmail.com, lucyevans5950@gmail.com
Name Chelsea Gray, Lucy Evans
Looking for Male
Age 40 y.o.
Country Canada
City toronto
Here for Romance, Serious Relationship, Marriage
Marital status Single
Sexual Orientation Straight
Children I don't have children
Ethnicity White
Religion Christian
Body Type Slim
Education High School
Occupation Trader
Description
Good Morning,How are you doing today and I suppose you have a wonderful weekend days with your friends and family.I am interested in getting to know you, I am looking for a man who wants to take the time to know me through email correspondence and a open sharing of the head and heart first through email or chat. I wish you can kindly add me on Google Hangout lucyevans5950@gmail.com so that we can chat there to know more about each other and share pic to each other i hope i will hear from you back and i really be waiting for your sweet
IP address 93.91.80.6 – proxy
---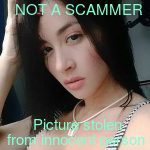 Username Angelina44
Email angelinatimmins5@gmail.com
Name Angelina Timmins
Looking for Male
Age 27 y.o.
Country United States
City Jersey city NJ
Here for Friendship, Romance, Serious Relationship, Marriage, Just Fun
Marital status Divorced
Sexual Orientation Straight
Children I have 1-2 children living elsewhere
Ethnicity White
Religion Christian
Body Type Athletic
Education Some college
Occupation Make-up artist
Description
Personal Description I'm beautiful, very sexy and I love romance. I'm looking for something serious but I not desperate. Can always use some desirable distractions. If you are interested in me, text me on Hangouts at angelinatimmins5@gmail.com
IP address 129.205.124.65 – Nigeria
---
Username Nicole22
Email goldygolder8@gmail.com
Gender Female
Looking for Male
Age 31 y.o.
Country United States
City colorado
Here for Serious Relationship
Marital status Separated
Sexual Orientation Straight
Children I don't have children
Ethnicity Black
Religion Christian
Body Type Average
Education Other
Occupation self employed
Description
I am a lady who always pleases everyone with my smile. I am always in a good mood. I am ready to give my warmth and my sunny mood for my man and of course perfectly complement it. I am very sincere emotionally. I have always shown my emotions. Because I'm very open about everything. My life is filled with positive emotions, but they lack male warmth and affection.
IP address 198.148.89.34 – proxy
---
Username lovestacy361
Email vyonnesweet@gmail.com, lovestacy361@gmail.com, opokudominic006@outlook.com
Looking for Male, Female
Age 35 y.o.
Country United Kingdom
City leeds
Here for Friendship, Serious Relationship
Marital status Divorced
Sexual Orientation Bisexual
Children I don't have children
Ethnicity White
Religion Muslim
Body Type Fit
Description
am here for serious lover if we can meet on hangout lovestacy361 at gmail.com
I am looking for a partner in life to build a happy and loving family with mutual loving, caring and respect. I want my future husband to be my best friend, a person that I can talk to about anything. Someone free-spirited and fun to be with, trustworthy and kind. Someone who likes traveling, meeting new people, nice restaurants, beaches, sports and relaxation. I am looking for someone with a good sense of humor and a big heart with a smiley face……
IP address 81.92.200.250 – proxy
---
Username sarahryan1829
Email sarahryan1829@gmail.com
Name Sarah Ryan
Looking for Male
Age 36 y.o.
Country United States
City Nashville TN
Here for Friendship, Romance, Serious Relationship, Marriage, Just Fun
Marital status Single
Sexual Orientation Straight
Children I don't have children
Ethnicity White
Religion Christian
Body Type Athletic
Education Some college
Occupation Sales and Supplies Cosmetics
Tel 615-685-2517
Description
I am a cheerful, open, communicative and friendly person. I can say for sure, that I am a honest and intelligent lady.I always treat people the way I want to be treated by them. My close people say that I have a good character, a kind heart and a great sense of humor. I am active person in charity and adore animals. From childhod i am interested in dances, first it was ballet and i just take dance lessons. SixOneFiveSixEightFiveTwoFiveOneSeven get me if you can
IP address 108.59.0.13 – proxy
---
More emails of scammers
shelbywyatt704@gmail.com
Jessicahilton178@gmail.com
annaeric804@gmail.com
stellabridge12@gmail.com
Danieliawilson5656@gmail.com
This post was viewed 388 times