Username Brendajefferson72
Email Brendajefferson72@gmail.com
Name Brenda Jefferson
Looking for Male
Age 36 y.o.
Country United States
City North Carolina
Here for Serious Relationship, Marriage
Marital status Divorced
Sexual Orientation Straight
Children I want children
Ethnicity Asian
Religion Christian
Body Type Fit
Education High School
Occupation Working at Mitchell's clothing store
Description
Asked me about myself and I'll kindly tell you everything
IP address 74.82.60.198 – proxy
---
Username Blessing3319
Email alicepatricia1989@gmail.com
Name Alice Patricia
Looking for Male, Female
Age 30 y.o.
Country United States
City Texas
Here for Friendship, Serious Relationship
Marital status Single
Sexual Orientation Straight
Children I don't have children
Ethnicity White
Religion Christian
Body Type Fit
Education Bachelors Degree
Occupation Real estate consultant
Description
I'm good and I believe in love cause God is great and passionate
IP address 105.112.113.220 – Nigeria
---
Username barley
Email morganbarley66@gmail.com
Name Morgan Barley
Looking for Female
Age 31 y.o.
Country United States
City Alaska
Here for Friendship, Romance, Serious Relationship, Marriage, Just Fun
Marital status Single
Sexual Orientation Bisexual
Children I don't have children
Ethnicity Native American
Religion Christian
Body Type Fit
Education Student
Occupation Schooling
IP address 41.204.44.30 – Ghana
---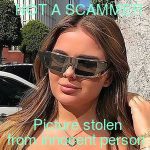 Username kiaramerry
Email adamsmanaf8991@gmail.com, kiaraphilip2211@gmail.com
Name Kiara Philip
Looking for Male
Age 20 y.o.
Country Ghana
City Greater accra
Here for Serious Relationship
Marital status Single
Sexual Orientation Straight
Children I want children
Ethnicity White
Religion Christian
Body Type Athletic
Education Other
Occupation business
Description
I am honest woman and quite I like a animals like dog and I am looking for a honest man who can take care of me??
IP address 154.160.19.83 – Ghana
---
Username patricialed
Email leduc.p777@gmail.com
Name Leduc Patricia
Looking for Male
Age 31 y.o.
Country France
City Cannes
Here for Serious Relationship
Marital status Single
Sexual Orientation Bisexual
Children I don't have children
Ethnicity White
Religion Other
Body Type Average
Education Other
Description
juste moi a decouvrir
IP address 160.154.145.79 – Ivory Coast
---
More emails of scammers
fairlyqueen4uu@gmail.com
Jane94245@gmail.com
jamespeters776@gmail.com
raymondojeda1011@gmail.com
andressis5444@gmail.com
Alabitope866@gmail.com
nickydebby17@gmail.com
Alexlkyoungdeep@gmail.com
Heidimaddison313@gmail.com
This post was viewed 330 times