Username Rosejs44
Email Rosejohnson00022@gmail.com
Name Rose Johnson
Looking for Male
Age 29 y.o.
Country United States
City Texas
Here for Serious Relationship
Marital status Single
Sexual Orientation Straight
Children I don't have children
Ethnicity Black
Religion Christian
Body Type Slim
Education Some college
Occupation Studying
Description
My name is rose Johnson
IP address 208.115.123.2 – proxy
---
Username kristencana
Email sanderscristenblog@gmail.com
Name Kristen Sanders
Looking for Both
Age 36 y.o.
Country Canada
City Toronto
Here for Friendship, Romance, Serious Relationship, Marriage, Just Fun
Marital status Single
Sexual Orientation Straight
Children I want children
Ethnicity White
Religion Christian
Body Type Average
Education Masters Degree
Occupation Human Resources
Description
I am independent person, work in administration, I am young in spirit, creative, enjoy music, arts and would like to meet someone special who is on the same wave length, preferably in their thirties, and forties.
I think it is important to appreciate you as a person and have mutual trust and enjoy sharing and laughing together.
IP address 167.99.190.140 – proxy
---
Username alice325
Email alicewillian773@gmail.com
Name Alice Willian
Looking for Male
Age 24 y.o.
Country United Kingdom
City London
Here for Serious Relationship
Marital status Single
Sexual Orientation Homosexual
Children I don't have children
Ethnicity White
Religion Christian
Body Type Average
Education Bachelors Degree
Occupation Sales representative
Description
have gat a great personality…. trust me you gonna love being with me
IP address 105.112.21.142 – Nigeria
---
Username akivaza
Email frankjohn.fr45@gmail.com, akivaza@hotmail.com
Name Akiva Ericson
Looking for Male
Age 31 y.o.
Country Armenia
City usa
Here for Romance
Marital status Separated
Sexual Orientation Bisexual
Children I have 1-2 children living with me
Ethnicity Hispanic
Religion Muslim
Body Type Athletic
Education Some college
Occupation Arrive at mother's house
Description
Hello,
I am Miss Akiva Ericson from the USA, I would like to speak with you confidentially, please contact me directly with my private email (akivaza@hotmail.com) very important
IP address 196.171.62.159 – Togo
---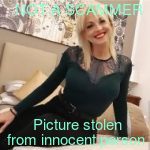 Username laurencia
Email laurenciabout6@gmail.com
Gender Female
Looking for Male
Age 32 y.o.
Country France
City Metz
Here for Friendship, Serious Relationship, Marriage
Marital status Single
Sexual Orientation Bisexual
Children I don't have children
Ethnicity White
Religion Christian
Body Type Athletic
Education High School
Occupation I will tell you after
Description
Bonjour,Je m'inscris sur ce site afin de rencontrer un homme pour une relation sérieuse basée sur la confiance, la complicité et l'amour. En ce qui me concerne je suis dynamique, ouverte, aimant rire, fidèle, tendre … mais je ne vais pas tout vous dire. Sinon j'aime sortir et discuter avec des ami(e)s, découvrir des choses nouvelles, pratiquer du sport et bien d'autres choses qui n'appartiennent qu'à vous de découvrir!!! J'espère que ceci éveil votre curiosité
A très bientôt …
IP address 196.171.62.144 – Togo
This post was viewed 578 times