Username lindahandson
Email lindahandson593@gmail.com
Name Linda Handson
Looking for Male
Age 30 y.o.
Country United States
City carlifornia
Here for Friendship, Serious Relationship, Marriage
Marital status Widowed
Sexual Orientation Straight
Children I have 1-2 children living with me
Ethnicity Mixed
Religion Christian
Body Type Average
Education Other
Occupation Nurse
Description
am linda by name
IP address 197.251.186.198 – Ghana
---
Username Syndra1538
Email syndrapella@gmail.com
Gender Female
Looking for Male
Age 31 y.o.
Country United States
City Toronto
Here for Serious Relationship
Marital status Single
Sexual Orientation Bisexual
Children I don't have children
Ethnicity White
Religion Christian
Body Type Slim
Education Some college
Occupation Student
IP address 197.210.28.70 – Nigeria
---
Username Kikme_Goidne
Email graceclottey2025@gmail.com
Name Grace Clottey
Looking for Male
Age 43 y.o.
Country Germany
City German
Here for Friendship, Serious Relationship
Marital status Divorced
Sexual Orientation Straight
Children I want children
Ethnicity Native American
Religion Christian
Body Type Average
Education Student
Occupation Hi friends let's chat here 6012861131
Tel 601-286-1131
Description
Am single never married with no kids I'm looking forward to find the right 6
IP address 82.102.31.130 – proxy
---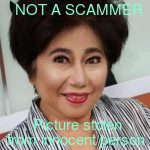 Username budiwati1
Email budiwatiwilliams1@gmail.com, budiwatiwilliams2@gmail.com, budiwatiwilliams3@gmail.com, budiwatiwilliams4@gmail.com
Name Budiwati Williams
Looking for Male
Age 40 y.o.
Country Norway
City Alesund
Here for Friendship, Romance, Serious Relationship, Marriage, Just Fun
Marital status Married
Sexual Orientation Bisexual
Children I don't have children
Ethnicity Other
Religion Christian
Body Type Slim
Education High School
Occupation hello
Description
Hi, its nice to meet you here.my name is i will like to be in contact with you, i want you to send me your email address so that i will send you my contact and photos . thank you
I feel pleased to come across you here now, i would love to have an important discussion with you via email [budiwatiwilliams1@gmail.com} thank you as i await your positive response.
IP address 82.102.27.238 – proxy
---
Username Vendetta32
Email Vendetta3298@outlook.com, Hfueuasefhusfsueffse@outlook.com
Looking for Male
Age 32 y.o.
Country United Kingdom
City Eton Wick
Here for Serious Relationship
Marital status Single
Sexual Orientation Straight
Children I don't have children
Ethnicity White
Religion Christian
Body Type Fit
Education Masters Degree
Occupation Educator
Description
Kind and very good girl. I always understand and support in difficult times. I will share any failure with my man and also rejoice in the goals achieved
IP address 185.92.25.90, 37.10.116.154 – proxy
This post was viewed 696 times